Today, we introduce you to four more fabulous design bloggers ready to make a splash at Fall Market.


Patrick J. Hamilton for Apartment Therapy

Patrick describes himself as an interior blogger, writer, interviewer and diehard interior enthusiast. He's been seen on HGTV, "Small Space, Big Style" and "Rate My Space," and featured on HouseBeautiful.com. He has won the ApartmentTherapy.com's first annual "Smallest Coolest Apartment Contest," the Bloomingdale's "Big Window Challenge," and his interiors have appeared everywhere from the cover of Florida Home & Garden to the pages of Ladies Home Journal.

Apartment Therapy helps readers make their homes more beautiful, organized and healthy by connecting them to a wealth of resources, ideas and community online.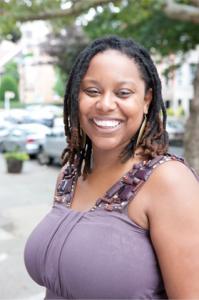 Jeanine Hays for AphroChic

Jeanine began AphroChic in 2007, originally taking shape as an interior design blog, AphroChic became a place for Jeanine, a former policy attorney, to escape the stresses of legal work and share her passion for design. She also contributes to HGTV.com, DIYNetwork.com, Houzz, Styleist Home, and participated as an online guest judge for the 2010 season of HGTV's Design Star.

AphroChic became a means of looking at design from a new perspective. Highlighting artists and designers from around the globe as well as all that was interesting and new within modern design, Jeanine set out to prove that ethnic heritage and culture could go hand in hand with the luxurious and the modern. Pieces have been featured in The New York Times, The Philadelphia Inquirer, Elle Décor, Lucky Magazine, California Home + Design and various interior design blogs.



Abid Ilahi for Designer Rug Blog, Interior Design Inspiration
                                                                                          
Abid is a rug designer based in NYC. He created his blog as a creative outlet to express his passion for rugs and to promote all the amazing talent in the industry that often goes unnoticed.
                                                                           
Rug Design Blog is a website dedicated to celebrating unique designs and trends within the rug industry.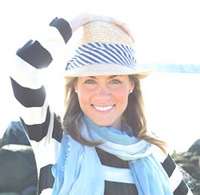 Liz Joy for Shorely Chic

Liz lives in Fairfield County, Connecticut with her husband and puppy, Jack, doing a lot of bouncing back and forth between NYC. She is passionate about all things design and the peaceful and tranquil way of life by the beach.

Shorely Chic's mission is to create a home environment that influences a refreshing and chic lifestyle through Liz's inspirational blog, interior design services and product lines available on Etsy.


Take a look back at this week's previous posts to meet other great bloggers: Part I, Part II, and check back everyday this week to meet additional bloggers!


For live feeds and updates during Fall Market follow the DDB and our guest bloggers on Twitter:
#ddbmarket @danddbuilding @godesigngo @AptTherapy @AphroChic @asmararugs @ShorelyChic