Tomorrow from 6-8pm, on your way out of the DDB, escape the summer heat and stop into CB2. Bob and Cortney Novogratz, the husband-and-wife design duo behind Sixx Design and stars of Nine By Design (along with their brood of kids)and HGTV's Home by Novogratz, will be on hand to kick-off their collaboration with the playful and affordable retailer.

This wool rug, with its fitting subject, is available now in two sizes.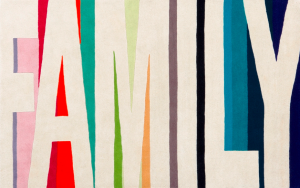 We hear a handful of other awesome pieces will be in stores come October, so check back. In the meantime, RSVP online here and join the party tomorrow.