This morning we introduced you to Michelle Workman, who was nice enough to whisk us around the PDC with her while she shopped the building. So far we've seen some fabric and upholstery, but we're dying to know how she'll complete the look. Without further ado, here are the rest of her elements for her client's "Hollywood Glam" request. We hope she'll share the final product with us!

"After a coffee break, I stopped by Fabricut and come across this Vervain silk and velvet stripe that will be perfect for curtains. The dash of powder blue and grey with chartreuse-y gold will keep the right warmth in my scheme."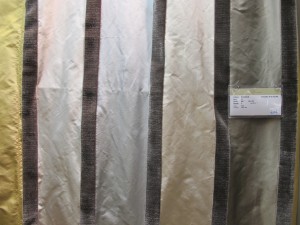 "...something about that gold makes me remember these magnificent sconces I saw at Lee Jofa. Perfect classic glamour!"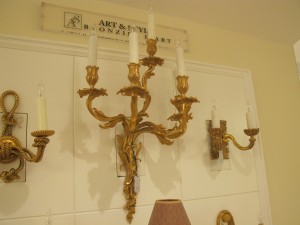 "And last but certainly not least, I'll use this amazing mirrored screen from Nancy Corzine. The starburst and rosette make it a must-have for this Hollywood interior."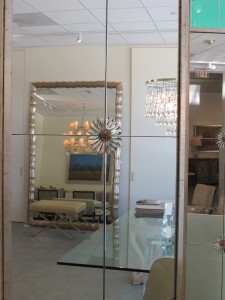 Have your own shopping story to share from the DDB, PDC, DCH or DCOTA? Let us know what you love.