Fresh off a vacation in the Hamptons, we managed to catch up with Trip Haenisch. The L.A.-based interior designer's work has been a favorite of Architectural Digest, which selected him as one of the top 100 architects and interior designers. His work has appeared in over 70 publications worldwide, including Elle Decor, Interior Design, W, Vogue, House Beautiful, House & Garden, The New York Times, Harper's Bazaar, Los Angeles Times and numerous coffee table books. No doubt this helped earn him such plum clients as Christina Aguilera, David Arquette and Courteney Cox, Hank Azaria, Cher, Producer Leonard Goldberg and wife Wendy, Merv Griffin, William H. Macy and Felicity Huffman, Chris McMillan, Edward Norton, Aaron Sorkin, John Stamos and Rebecca Romijn, Cheryl Tiegs, and William Morris Endeavor Co-CEO Patrick Whitesell and Lauren Sanchez.

Here's one of his serene spaces, photographed by Tim Street-Porter: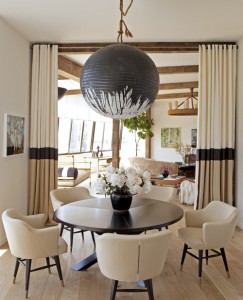 We tagged along on one of his weekly visits to the PDC. Here are his own snapshots of showrooms he never misses.

"Thomas Lavin is my go-to place for fantastic fabrics, and especially linens."
"I love David Sutherland for their outdoor furniture and they have innovative outdoor fabrics as well. Their outdoor furniture is so versatile it can be used indoors and out. I love this white sectional - it's quintessentially California."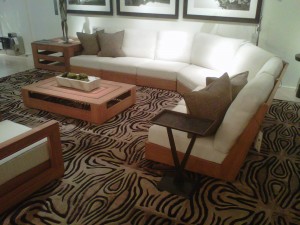 "Cowtan and Tout has a great selection of fun, fresh fabrics – the interiors are like going through a fantastic maze."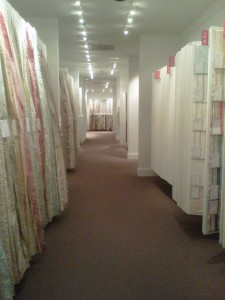 -Kneedler-Fauchere is another one of my favorite showrooms.  They have great furniture and fabrics from traditional to high glam.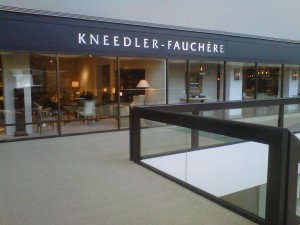 Here's a look at another one of his residential projects, photographed by Patrick Cline: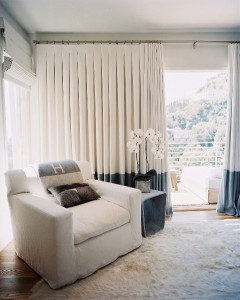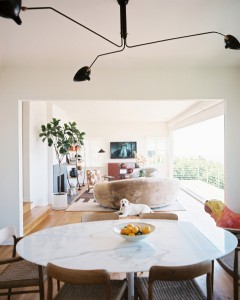 Check out his firm's website and be transported to California (it's not all beach-chic!) no matter where you live.