Grandiflora II is the name of the latest collection, just three designs, from Mulberry Home. Opulent. Decadent. Luxurious. Rich. These are words that barely begin to describe their details. Even the names -- Anastasia, Alexandria and Constantine sounds dramatic.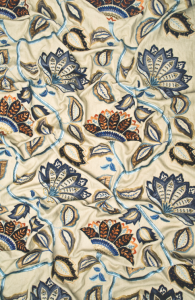 With their velvet and satin appliqués and hand-finished embroidery, all on linen ground, these fantastic floral and fruit trails are perfect statement pieces. Picture them in a duplex living room, or decorating a foyer.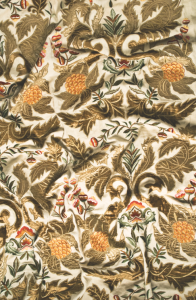 Stop by Lee Jofa at the DDB (Suite 234), PDC (Suite B639) and DCOTA (Suite C150) to see all of the intricacies in person.