From all parts of the globe Classic Rug Collection has added an amazing 20th Century Collection to celebrate its new space at the DDB. The rugs, designed by Barbara Barran, were inspired by some of the most exciting artwork of the last century.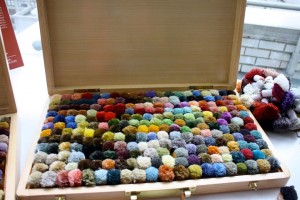 Barran commissions alpaca rugs from Peru; hand-tufted wool and silk rugs from Thailand; hand-knotted wool, hemp, nettle, linen, banana, and silk rugs from Nepal; and, best of all, hand-tufted New Zealand wool and silk rugs made by some of the finest craftsmen in the USA.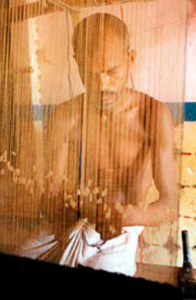 Over 80% of the rugs that they sell are one-of-a-kind.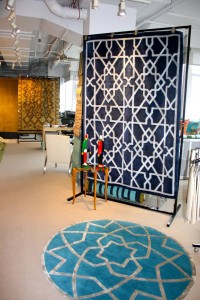 And there's a not-to-be-missed map rug, "Manhattan", based on the graphic design by Bo Lundberg.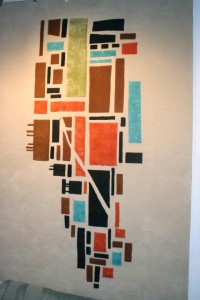 In addition to their current accessories, Classic Rug has added hand-blown pendant lamps and glassware by local artist William Couig of FurthurDesign, charming occasional tables by David Kiernan, selected items by acclaimed artist Laurie Beckerman, and many, many more wonderful products to come!