On June 19th, Donghia hosted a lively panel discussion "Outside the Box" as part of DDB Design Files. Moderated by Donghia President Crans Baldwin, interior design stars Alexa Hampton, Campion Platt, and David Scott, along with design expert and author Susanna Salk, traded tales and advice in front of a packed room of design hopefuls.
The panelists discussed how designers need to think outside the proverbial box in order to maximize their brand and businesses. Whether it is publishing books, creating online storefronts, venturing into television, or developing their own product lines, these designers gave insight into success.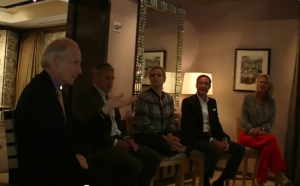 Campion Platt feels that Twitter is the ultimate blog as it pulls the audience in rather than a website which is simply pushes information out. Still, for him, nothing beats word-of-mouth references so make sure to dedicate time to offline networking.
Alexa Hampton agrees on the importance of social media but believes the first goal is to identify your unique voice before posting for all the world to see. She also expressed the importance of diversity! Take advantage of every opportunity whether it's blogging or communicating with editors. Always be as helpful as possible… even connect an editor with another designer!
Crans adds nothing beats a hand written note… it's such an antiquated practice, it's new again!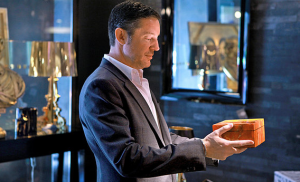 David knows very well there are only so many hours in the day. He dedicates no more than an hour to Facebook, Twitter, blogging, etc. and makes sure to share not only what he does but what he's interested in to build a brand identity. David also believes that if your clients are too private to be mentioned in the media alongside images of their homes, keep the pictures on file and finesse the relationship… he was finally able to use them in his book (without names, of course)!
Susanna Salk spoke of the industry pre-internet when the only means of exposure was through a small, closed circle of editors but today social media gives us the option to put ourselves out there and wait for the world to catch on. Susanna stressed the importance of ownership by saying always make sure you photograph and own rights to the imagery of your work.