Nothing like a hump day afternoon to have us daydreaming of an afternoon in the sunshine. Kravet Soleil's latest outdoor textiles collections, from Echo Design and Windsor Smith Home let us harness that playful mood even if we're stuck indoors. With such beautiful, and durable fabrics that feel as good as they look, why shouldn't we do the whole house in them?



Hammock in Merton Stripe with pillows in Torbali.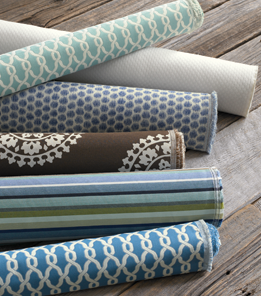 The Echo Design collection includes sky blues, rich oranges and citrus notes with as many patterned elements for a perfectly mix-and-matched look. The company, which started as a scarf brand back in 1923, is now known for its range of home accessories with a classic, modern American sensibility.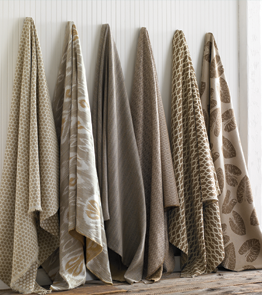 Windsor Smith, known for her relaxed style, designed a palette of greens, pinks, bright yellows and strong neutrals that capture her California sensibility.