Larry Laslo, decorator extraordinaire and internationally acclaimed artist, will share his latest project: the Artisan Collection for Robert Allen.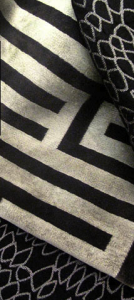 Join us Tuesday, July 17 at 11:30am at Robert Allen at the DDB, Suite 301. Laslo will share his design process and the inspiration behind the collection. He's a masterful storyteller so don't miss this!
RSVP to nyevents@robertallendesign.com.