For their fourth Artisan collection, Larry Laslo and Robert Allen have tapped Laslo's passion for the handmade. Influences are instinctively artistic, ranging from painting to sculpture, and highly textural. Laslo presented the collection earlier this month at the DDB. Robert Allen Group's senior vice president of design and marketing Jennie Wilde noted, "Larry's artistic point of view brought a unique story to the table. His personal passion for the history and process of art lends an exceptional taste level to the collection, which, combined with Robert Allen's focus on color, has created a chic and inspired new line."

Artigiano is a geometric embroidery on linen with a subtle ikat effect, available in six colors: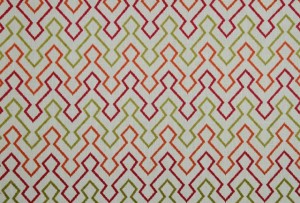 "I want this collection to lend a dramatic, lush look to interiors with its intense colors and lavish textures," remarked designer Larry Laslo. "Just as a great piece of art can make a room, so can the right choice of fabric, and the Artisan Collection is full of these statement makers. It's jewelry for the home."

Color Field in Leaf: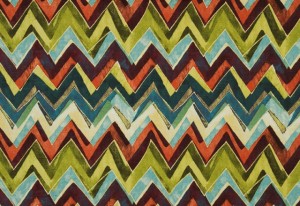 Tapestry Floral in Midnight: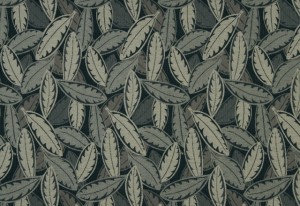 Velvet Maze in Aquamarine: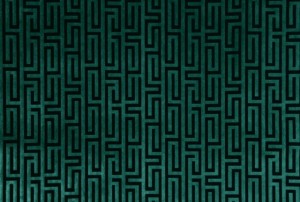 While the palette focuses on earth tones, accents include orange, fuchsia and teal. The collection is divided into two color stories -- Gemstone, which includes jewel tones and rich shades. and Quartz stone with natural colors drawn from minerals and pottery.