Yesterday we brought you four color schemes from different international designers, thanks to Farrow & Ball's Best of British Color Schemes. Did you know that the richly pigmented paints, which are also used to paint on paper for their wallcoverings line, are still mixed in Dorset, England?

For Stephen Fanuka (pictured below), the host of HGTV and DIY network's "Million Dollar Contractor", "'British' means royalty watching over its loyal subjects. Having set the premise I would use Incarnadine to represent the crown on the ceiling. It's the fifth wall in the room and too many times it's left out of the room as plain white. The walls represent the people so full of life & promise – Charlotte's Locks fits the profile perfectly. All the trim would be in London Clay which represents the bedrock of fortitude this proud nation has portrayed throughout its long & rich history. This scheme would work well in a dining room. It's not for the everyday affair but I promise when you enjoy the room it will never leave you hungry or alone."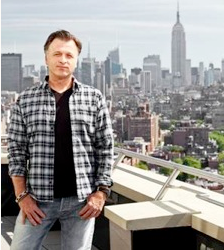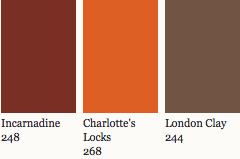 For Peter Kempe, of Kuball & Kempe in Germany (pictured below), "A really British scheme is Charlotte's Locks, Rectory Red and Drawing Room Blue because it reminds me of the roaring London in the 60s and 70s the and the famous style of interior genius David Hicks. Combine this colour blocking schemes velvet sofas and bamboo chairs in a living room to give a real feeling of the time London revolutionised the fashion world."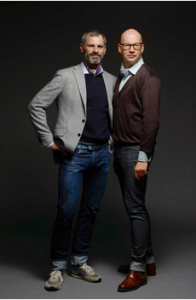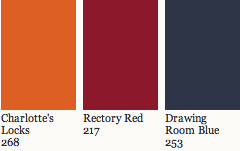 For design duo Scholten & Baijings of Holland (pictured below), "A number of unique white shades like All White, Strong White, Cabbage White and Pale Powder, are sensitive to the delicate nuances of light and reflect the lily-white skin of an English lady. Play with a mix of these soft tones, depending on the amount of light in the room. This will bring the space to life, particularly if you mix the endless possibilities of Full Gloss and very matte Estate Emulsion finishes."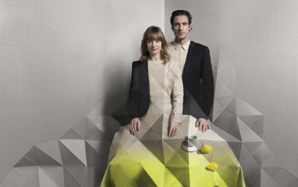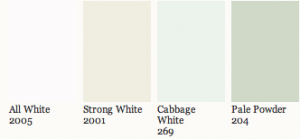 Belgian designer Geert Ostyn (pictured below) says, "When thinking of Britain, we think of a country life where nature is central and the outdoors is pure & magnificent. Obviously the traditional English dogs and horses cannot be absent, same goes for the classic outfit of the English gentlemen living on the countryside: A red blazer, white trousers and some decent boots that will take in all of England's weather conditions. Translated into a decorating scheme combine Blazer, Vert de Terre, James White and Stony Ground - that, to us, is a true British bliss."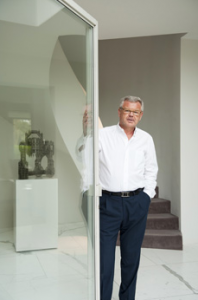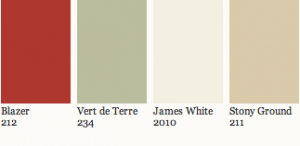 So what colors scream (or whisper) "British" to you? Stop by the DDB (Suite 1519) and see!