International Design festival at DCOTA kicked off this morning with a whole day of events and programs devoted to color. Click here to see today's schedule, and here for a look at next week's session on custom furnishings.

While you're in the building, be sure to stop by Jeffrey Michaels for an in-person look at these two new great wallcoverings from the French company, Elitis.
Here is Maps from the Chance collection (Panama from the Orient Express collection is pictured above):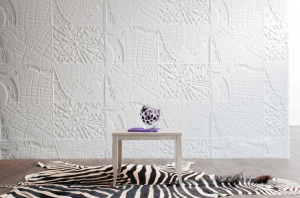 This is Capri from the Azzurro collection: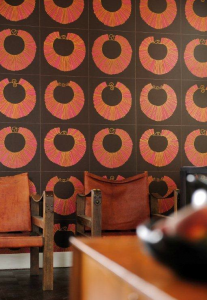 Jeffrey Michaels is located in A168 at the DCOTA.