For its latest collection, Pindler & Pindler explored the iconic Hearst Castle in California. The fabric house was given access to the vast archives of fine decorative arts collected by William Randolph Hearst. Now there are two new introductions to the already successful Hearst Castle Collection.




Iberia is 100% linen, available in two colors. Its design was inspired by a 4th century BC Iberian clay vase acquired by William Randolph Hearst at auction in Spain. The vase is painted in a geometric pattern with raised relief and clay stain, the coloring of which was probably quite vibrant. The Pindler interpretation features a silk/viscose blend appliqué.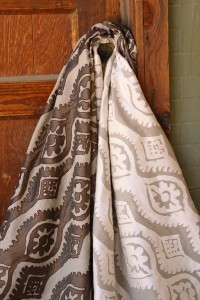 Stop by and see it for yourself at the PDC (Suite B530), DCH (Suite 4021), DCOTA (Suite C230) and DDB (Suite 1536).