Next month, Wolf-Gordon will introduce two new patterns to its London Chic catalog. Zebra and Safari are both type II vinyl wallcoverings and are anything but wallflowers. The bold patterns are ideal for hospitality and other commercial interiors that require strong wall statements.  "London is a city of multicultural influences. The sensual lines of our new, full-size Zebra pattern (pictured above) and Safari's smaller scale patterning, derived from an African textile tradition, bring an exciting, new dimension to London Chic," explained Wolf-Gordon's Chief Creative Officer, Marybeth Shaw.

Zebra and Safari are low-VOC emitting wallcoverings and rated Class A for fire safety. The company, founded in 1967, prides itself on its innovations in upholstery and drapery textiles, paints, and Wink clear, even dry-erase coating.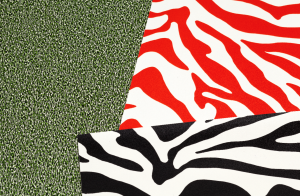 Zebra is a life-size zebra print in 7 different color ways: the classic black & white, a signature bright orange-red & white, an elegant camel & white and four lower contrast neutrals. This curvaceous and striking pattern is ideal for hospitality, lounges, and retail interiors that will benefit from incorporating nature's dramatic design.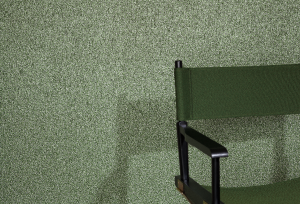 Safari (above), taking its cues from indigenous African textiles, is a small-scale print rich with intricate details and texture. Layered pearlescent and matte inks create a sense of depth, while a crepe emboss magnifies the visual texture of the surface. The pattern comes in a range of color ways, from light neutrals to higher contrast hues of green and black, warm red and brown and cool blue and grey.  Safari is a versatile print that can be used in a great range of commercial settings.

Be sure to add a visit to Wolf-Gordon at the DDB (Suite 413) and PDC (Suite M5) to your fall to-do list.