Bernie de Le Cuona has once again set the standard: creating a sophisticated textile that is founded on quality and nutures luxury. However this time around, she's created something different using bold and rich colors.


The Relaxed Decadence Collection is a continued progression, of the enduring soft elegance found in de Le Cuona fabrics but with a new twist.


We stopped by the de Le Couna showroom to check out the latest Fall collection and chatted with Bernie about her vision and inspiration behind it.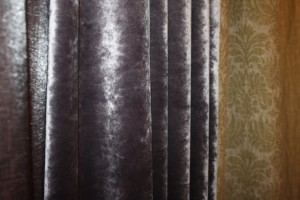 Q: It seems like in the past you've used a lot of soft colors and you've gone bolder this time around?


A: We've used more neutral colors, everything from grays to stones to pale tans and now we've included a lot more color.


Q: What made you want to go bold?


A: I think that there are so many fabrics in this world and people are looking for the opportunity to do something a little bit different, and for so many years contemporary interiors have all been neutral and I think they're now looking for color. I think costumers in all different countries are asking for color.


Q: What was your inspiration behind the collection?


A: I would say each item has a different inspiration. For example, we have these cashmere sheers and this would be just cool understated luxury. We use the finest Italian cashmere and fibers to achieve that. And really, we try to achieve something simple, which is the hardest thing to do, simplicity.


Q: So you wanted to reach out to people that maybe wanted something a little different, but wanted to stick with the fabrics they're used to from your company?


A: I just wanted to give our costumers who design and create rooms for other costumers the chance to create a totally different ambiance.


Q: Anything else you want designers to know about the collection?


A: I think the key thing is that we work with European craftsmen and I think their craft is what it's all about. It's not about churning out fast, it's about producing beautiful pieces of fabric that people love to live with, and that's what we do.


For more information on the collection, click here. Stop by the de Le Cuona showroom and take a look, Suite 914 in the DDB.