The charming, California-based Richard Frinier has been designing outdoor furniture for over thirty years. He has designed collections and licenses for prestigious companies include Dedon, Century Furniture, Sunbrella and Brown Jordan. His latest project is a collection of four fabrics for Pindler & Pindler.

His Signature Exclusive Sunbrella Collection is called Maison et Jardin, and is inspired, you guessed it, by Europe. Specially blended yarns, all 100% solution-dyed acrylic, are woven to create a linen look, whether on the plain, stripe, damask or fleur de lis incarnation.

Classique is the solid, available in 9 colorways; the stripe La Plage (pictured second from top) is available in five: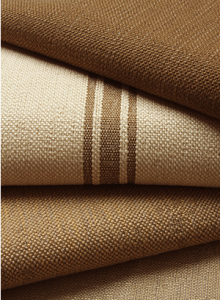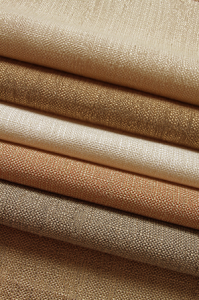 Fontainbleau is the name of the large-scale damask pattern with a hand-woven, vintage look, also available in five colorways (pictured at bottom):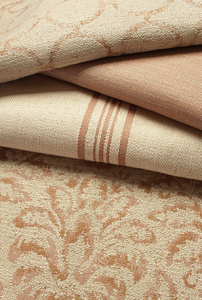 Say oooh la la for yourself (and picture yourself swaddled in them in a field of Provencal lavender, too!) at the DDB (Suite 1536), PDC (Suite B530), DCH (Suite 4021), or DCOTA (Suite C230).