Get ready to experience the convergence of technology and interior design at Crestron's new showroom launch party at the D&D Building suite 407 from 3:00 to 6:00 p.m. on June 20. The party celebrates their Interior Design Partner Program and features the showcase presentation of the Trump Tower Project at 4:00 p.m. Interior Designer, Michael Braverman of Michael Braverman Design Inc. & Interior Technology Designer, Brian McAuliff of Bri-Tech, Inc. will discuss their collaboration to shape the experience of this exciting space.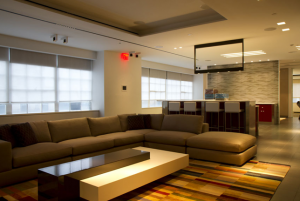 Crestron's Interior Design Partner program aims to connect designers with the resources and tools to incorporate integrated technology. Benefits of the program include preferred access to the Crestron Design Showroom at the D&D Building in New York and Pacific Design Center in California, direct access to Crestron design consultants, partner rewards, website directory listing, VIP invitations to exclusive events, marketing support, and much more.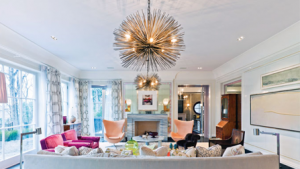 "With the new IDP program we're furthering our commitment to partner with interior designers in both residential and commercial markets," said Sean Goldstein, Crestron VP of Marketing.

"Designers know their clients want the latest technology, but they find it challenging to keep up with what's possible," said Ami Wright, Crestron Director of Residential Market Development. "This program gives interior designers access to Crestron resources and expertise, provides them with the assistance they need, and makes it easy to bring integrated technology solutions to their clients."

To learn more about the program, fill out the form online.

The launch party is exclusively for designers. RSVP by June 15. For additional information about the Crestron showroom and launch party, please contact showroom@crestron.com.