...so hurry on down to the DCOTA for what promises to be a fascinating day devoted to custom furnishings. And here's what lies ahead for the final day of the series, August 9.

The final day of the DCOTA's International Design series is August 9, and it'll give you everything you want to know about International Trends in Modern Kitchen Design.

The 11am keynotes will explore the latest ideas in kitchen design from around the world including planning, materials, appliances and lighting with Mick Ricereto, noted international interior and product designer.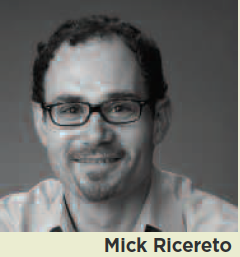 Working with companies such as Kohler, Amerock, Norwell, Masterbrand and more, Mick specializes in international showroom development for SieMatic Moebelwerke.
The presentation will be followed by a Launch Party for SieMatic's new BeauxArts.02 line, pictured above.
This collection is a redefined design that includes new elements and proportions, in addition to new materials, colors, and door styles. These new elements lend a more linear and lighter appearance while special details add a unique elegance. The symmetry – the repetition of forms, colors and materials – make for an ensemble of placid balance. The philosophy of BeauxArts is characterized by the segmented functional areas – a complete departure of the traditional kitchen layout – which then influences the overall interior design.
Culinary Delights and BeauxArts.02 launch party to follow at SieMatic, Suite C-336

1–3pm
Decorative Crafts, Suite B-218 • Meet the Artists: JK McCrea and Myra Wexler
JK McCrea – Photographer, born in Milwaukee, Wisconsin, JK McCrea is a product of Midwest skepticism Tempered with an offbeat viewpoint of popular culture. McCrea holds degrees in Journalism and Photography as well as an eclectic background in newspaper, NYC ad agencies, and the arts. Her photos reflect the oddities of life – its humor, moving or subtly bizarre moments. Real life is its own surrealism and one should enjoy the ride. JK is a resident of Ft. Lauderdale, Florida. Myra Wexler -The Iconic Miami Artist whose artwork finds its home in the Wynwood District. Myra will share her passion bringing fun and excitement in discussion of her ART! YO. YO. YO. Come SHOW the LOVE and visit YO MOMMA!

4–6pm
Eggersmann USA, Suite C-262 • "Beauty is in the eye of the beer holder"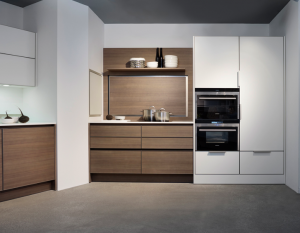 Wander around the Eggersmann showroom and sample some of Germany's finest brews and pair them with your favorite German cuisine. An afternoon of culture from the country that brings us the finest cars, the finest kitchens, and the finest beers! Designers and architects bring your cards for a chance to win a fabulous prize. Beer tasting by Larry Goeser, Certified Beer Server and creator of Good Beer Larry.