Trove, a pioneer of one-of-a-kind wallcovering design, has introduced its first collaboration -- with the iconic KnollTextiles. The new Vivid collection was the 2012 Silver Best of NeoCon winner, a study in painterly patterns, dynamic colors and elegant movements with vibrant energy with a fluidity and originality that are distinctly Trove.

Dorothy Cosonas, Creative Director of KnollTextiles worked with Trove designers Jee Levin and Randall Buck to create wallcoverings with the distinctly Trove vocabulary. The result of this collaboration is three richly colored patterns named for the strokes used to create them: Swerve, Sway and Swoosh.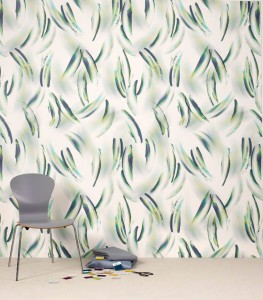 Swoosh

"Knoll has been working with outside designers throughout its history, and Trove adds a fresh perspective to the line," says Cosonas. "The Vivid Collection brings an artistic approach and full spectrum of color to wallcovering for KnollTextiles."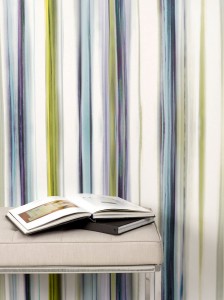 Sway

Jee Levin and Randall Buck regard the wall as an open canvas. Thus, the genesis for the Vivid Collection is a series of paintings that bring the gestural and tactile elements of painting to the world of wallcovering. Swoosh, Sway, and Swerve bend color, capturing a range of vivid hues, from orange and persimmon to plum, yellow and aqua. The Vivid Wallcovering Collection by Trove for KnollTextiles brings an element of art to interiors.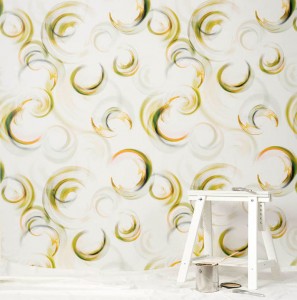 Swerve

All three patterns are printed onto an innovative non-vinyl Type II substrate, which is new to the contract marketplace. It is composed of 69% cellulose and polyester, and 31% recycled polyester. Stop by the DDB (Suite 1702) and have a look at the captivating new designs!