San Francisco designer Suzanne Tucker is considered the unofficial decor doyenne in the Bay Area. The latest designs for her two-year-old Suzanne Tucker Home collection show her skill with reinvigorating two things we've all seen before: embroidery and linen. The results are breathtaking!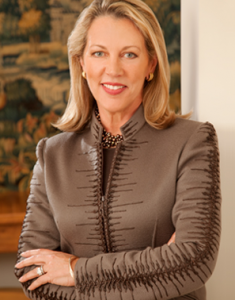 The finely detailed Celestria is derived from a 19th century English document with references to astronomy and antique celestial charts. It comes in three colors.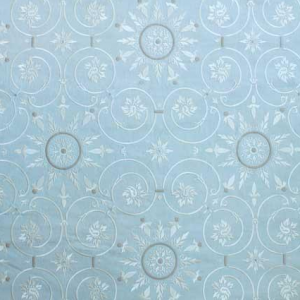 Samirah is a botanical paisley, pictured below, available in two colors and dreamy as a window treatment.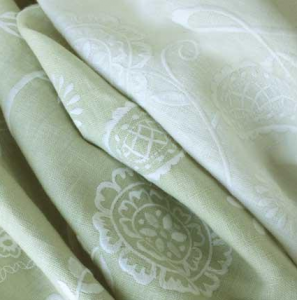 The name Samirah comes from Arabic, meaning "entertaining companion", which is also how many would describe the charming designer herself!
Stop by and "meet" Samirah and Celestria at Thomas Lavin at the PDC and Holland & Sherry at the DDB.