Just when you thought you knew of all the great events in store during the DDB's Fall Market, here's another must-see for your calendar...

On Wednesday, October 10 from 12-12:45, join Baroncelli as they raise a midday glass to billie, the new home design and interiors online magazine. Founder and Editor-in-Chief Lili Diallo will preview the magazine and offer tips on styling lighting and how to incorporate Murano glass into interiors.

Saturno: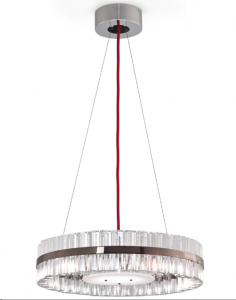 The family business, started by Italian-born Rinda Baroncelli in the early 1990s, has a simple mission: to make beautiful Murano glass lighting based on design innovation, not historic replication.

Tito pendant:




Rinda's son Giovanni Corrado has been Creative Director since 2004 and the brand continues to promote the craftsmanship that Murano is known for while pairing it with custom design capabilities and a contemporary look. We like to think of it as the new face of a traditional art form.

Princio:



Stop by Baroncelli's two-year-old showroom, suite 1507, and see what's possible.