Designer and President of
Classic Rug Collection
,
Barbara Barran
has been in the rug business since 1999, but her showroom is brand new to the
D & D building
. With the new showroom also comes a new line of rugs, which is a bit funkier than her classic designs.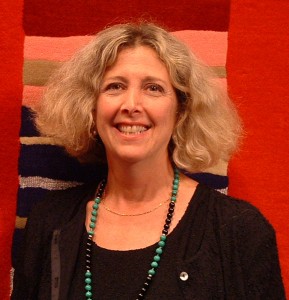 The 20th Century Collection is a step back in time. Crazy geometrics with crayon-black outlining, corals, oranges, mellow yellows, and luscious lavenders shape this new line of rugs.
"I got my inspiration for this collection from my favorite designs and colors of that period. They're very 1960's with fun aqua, and sherbet colors, it's a really funky collection," said Barran.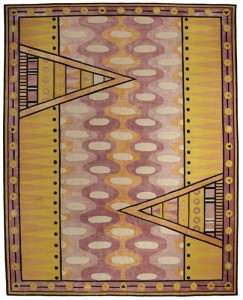 The signature piece of the collection is the "Italiano," a stunning geometric mélange of bold colors and textural contrasts, hand-knotted in natural silk and New Zealand wool.
"A lot of my rugs feature New Zealand wool because of how durable it is. They will never shed and never smell," said Barran.
Barran considers her rugs "a jumping off point," meaning she will customize them based on what a designer wants.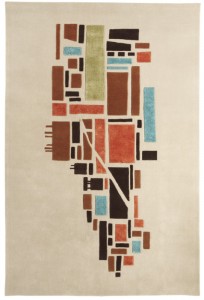 Also featured in her 20th Century Collection is Swedish graphic designer Bo Lundberg's rug "Manhattan," a hand-tufted rug based on Lundberg's iconic print. Depicted here are skyscrapers in raised blocks of linen, and Central Park's "grass" in natural silk. This rug is retailed at $3,500, and Barran offers free shipping through September.
All of the rugs in the collection were made at
GoodWeave
factories and can be made in your choice of sizes, colors, fibers, and shapes.
For more information about the new collection and about Classic Rug Collection, visit their
website
. You can also visit their showroom, 1805 in the D & D building, to check out the collections, new and old.