We've got a soft spot for the latest additions to the Thomas Lavin showroom at the PDC. We asked Lavin himself what he loves about three completely different textiles, which were introduced during Westweek.


"Laura Lienhard's Marble collection [pictured below], which is printed in Italy, epitomizes what I love about the RISD's graduates work. When I first started working with her, I was captivated by her prints and her sophisticated palette. Laura and I share a fondness for fashion and her work reflects this: designers such as Givenchy, Balenciaga, and Chloe come to mind when using her new textiles."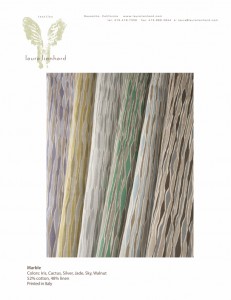 "Rosemary Hallgarten is a painter and an artist. We started together 10 years ago when Rosemary was making rugs in Peru. Her empire has expanded to include hand-woven and hand-painted textiles; she has an Ombre that Michael Berman based on an original pattern of hers and it morphed from the quintessential Michael Berman green to white for 20 foot ceilings." Both the continued rage for both vintage as new and the fashion world's interest in metallics, lead to her latest introductions, Vintage Wash and Metallic Glaze: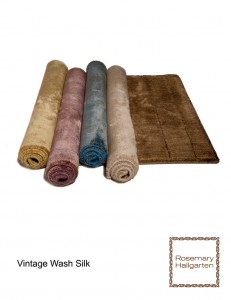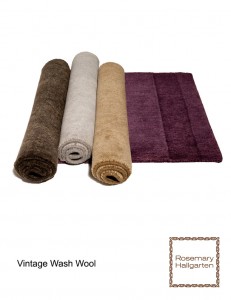 "Cortina is the coolest leather company in town! Elayne Siegman founded it after most people retire and almost 30 years later, she inspires everyone she meets. Cortina has access to fashion tanneries in Italy which allow them to introduce the most extraordinary hides throughout the year. They range from antiqued to metallic, like the new Glitterati line [seen below] and there is always stock."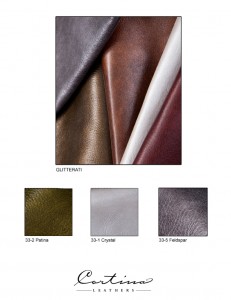 Thomas Lavin showroom photograph by Grey Crawford.