The DDB Blogger Lounge is back this Fall, and 22 top industry bloggers will be exploring showrooms, attending events and reporting on festivities at this year's at Fall Market.


Aside from seeing these blog-stars in the halls, you'll also see them at the Pierre Frey and Niermann Weeks showrooms, which will serve as the bloggers' home base during the two-day event.


So who can you expect to see blogging, Tweeting, Facebooking, Instagraming, and Pinteresting around the building? Read on for a sneak peek.


CJ Dellatore for CJ Dellatore
Throughout CJ's many years in the design industry he has worked with Martha Stewart, wrote a successful column for House Beautiful, written design books, and most recently opened his own company CJ Dellatore Textiles.
According to him, his blog gives him the opportunity to expand his access to great design, engage in conversations about design, and expose his preferences in design, all while sharing the entire process with the blog readers.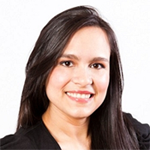 Nicole Abott for Chic & Cheap Nursery
Nicole is a mom, architect, blogger and interior design junkie who loves all things pretty, especially if they are baby related. Her mission is to create affordable design without sacrificing style or luxury.
Chic & Cheap Nursery features real rooms and professional design advice for nurseries and kid's rooms. Since it's launch in 2009 the blog has received numerous press mentions, been a finalist in several blog awards and was a winner of the 2011 Cribsie Award for Coolest Design Ideas for the Nursery.




Julieta Alvarez for Design Intake
Julieta describes herself as an interior designer, amateur photographer and a fan of dachshunds. Her blog is about all things design and was created to inspire and serve as a guide for a stylish living.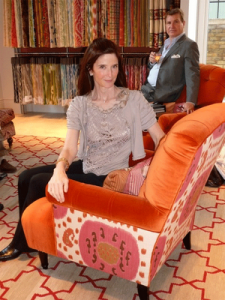 Stacey Bewkes for Quintessence
After 17 years as an art director in NYC Stacey left the corporate world to become a suburban mother of four in Connecticut. Her continuing love of design in all categories led to the creation of her lifestyle blog, which she describes as an online guide to the special discoveries that make life just that much better.
Quintessence has been featured in Elle Décor, Connecticut Cottages & Gardens, New England Home Magazine blog, selected by Traditional Home as one of 10 design blogs and named to the Decorex100.


Check back everyday this week to meet additional bloggers! For more information on DDB's Fall Market and the Blogger Lounge, click here.


For live feeds and updates during Fall Market follow the DDB and our guest bloggers on Twitter: #ddbmarket @danddbuilding @godesigngo @cjdellatore @quintessenceblog @designintake @ChicCheapNursery