Did you know that J. Robert Scott, the international furniture and textile manufacturer founded in 1972 by Hall-of-Fame designer Sally Sirkin Lewis is already celebrating its 40th Anniversary?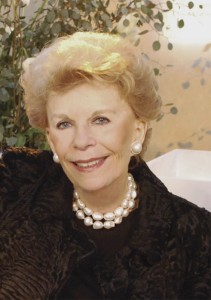 Sally Sirkin Lewis

As an interior designer in the early 70's, Ms. Lewis sought to provide her clients with exceptional, well-made, contemporary pieces that complimented the setting, however she was unable to find pieces with the style and quality she wanted. She found a small coterie of talented craftsmen to execute the designs she had envisioned.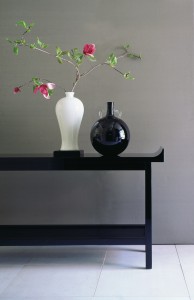 Beijing console

This collaboration resulted in the brand she created called J. Robert Scott, an amalgam of her children's names. The masculine sound helped position the company in what was a predominantly male dominated field. In September 1972, Sally Sirkin Lewis was the first woman to open a showroom on Melrose Avenue in the West Hollywood design district. In fact she was the first woman ever to open a wholesale "to the trade" showroom in the United States.





Eve sofa

Lewis' design style was a departure from what was typically found in most showrooms, with the mass market manufacturing focus of the 70's. She wanted to accentuate the wood grain, not cover it, and used light tones and rich textures with gusto. Her room settings used minimal furniture to create a great sense of space, defined with respect for architecture. For Lewis, art is an essential element, and she always selects unusual works of art from around the world.



Fontaine lounge

This fresh approach in the world of interior design became known as "California Design". She was the first woman designer to manufacture her own line of furniture. During her more than four decades, as a "hands on" designer-manufacturer, Lewis has nurtured the artisanal nature in the manufacturing of her furnishings. The traditional methods of construction and craftsmanship are seen in every area of the 70,000 square foot factory in Los Angeles, California.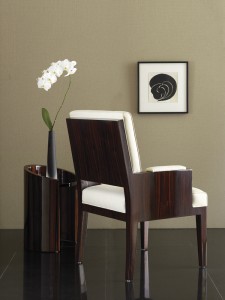 Regent chair and Adelphi table

Detailed design features, and flawless finishes become reality in the hands of J. Robert Scott's dedicated artists, many of whom have been with the company for more than 20 years.

The company continues to be known for its hand-woven silks, silk mohairs, chenilles, fine wools, and rich textural weaves in a soothing palette, largely inspired by couture fashion and dressmaking details.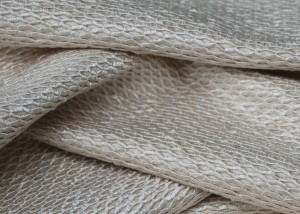 Araby fabric

Lewis's has become an industry presence with more than 150 U.S. Design Patents granted to her for her work. In 2010, Lewis introduced a ground breaking concept in furniture finishing called Ombré, determined to translate the gradient effect of seamless color from light to dark on wood veneer. The Ombré process evolved over the course of several years with constant experimentation. Just as each veneer has individual characteristics of grain and structure, each one responds differently to the application of the wood tone dye, some more dramatically than others.



Cabriole cabinet Ombre storm

The resulting furniture is as individual as a fingerprint. For those who want bespoke furnishings that will not be duplicated, Ombré veneer is truly an innovation in luxury furniture manufacturing. A provisional U.S. Utility Patent has been granted from the U.S. Office of Patent and Trademark for the Ombré process.
 Stop by the showroom at the DDB to see what's new, and rediscover enduring classics, from this industry icon.