Go Design Go Editor, Holly Speck, chatted with Marnie Jamieson of Marian Jamieson Lighting & Furniture about her recent collections, "NYE" and "Strand", now available at A. Rudin.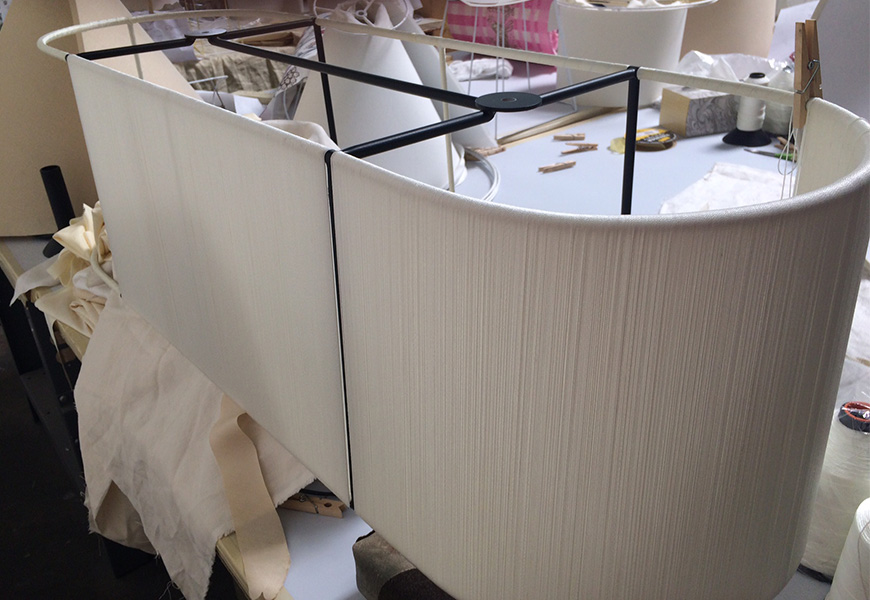 The NYE Collection features the Logan, Mika and Jax lamps. The Logan evolved from an old mold and random turnings lying around Marnie's studio, while the forms for the Mika and Jax turned out of wood and then were adorned with spun metal parts leftover from a few hospitality projects.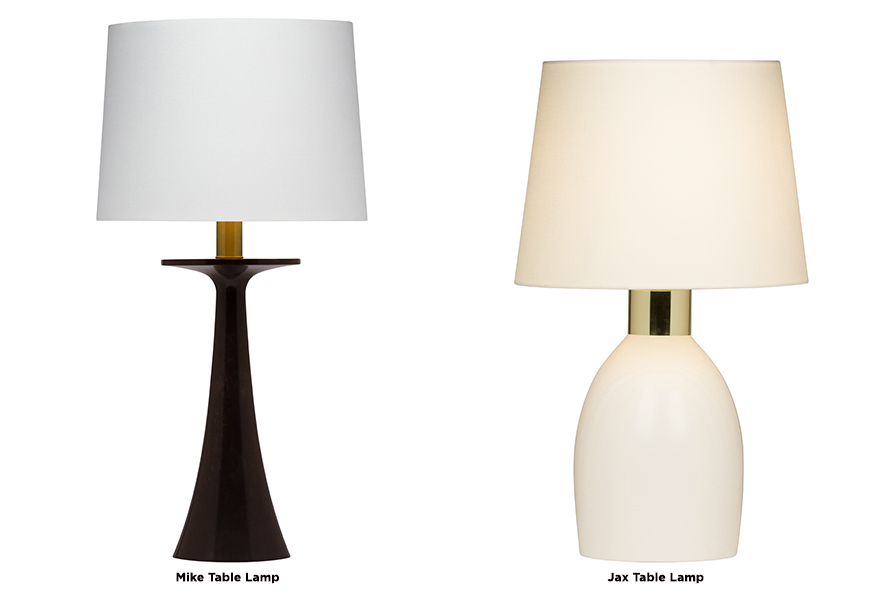 Marnie sees the finished Mika lamp as reminiscent of armature on the bougainvillea 'trees' at the Getty Center garden, but is inspired by all things filling her studio from paintings to random, interesting items. Whereas the Strand collection was inspired by a trip to the Scalamandré factory in Long Island City, in the late 70s.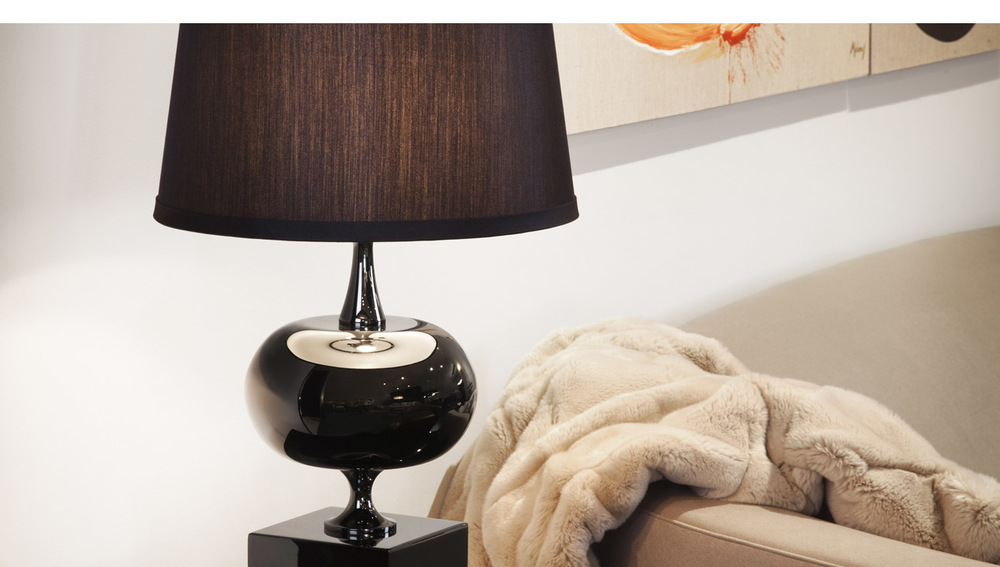 Marnie said, "If I ever feel inspired I just start pulling things off of the shelves and playing with them. Sometimes it works and sometimes it all goes back into place for another day!"
How would you describe both collections (NYE, STRAND) overall?
I think Modern Transitional defines us best. We work to create fresh and original interpretations of familiar themes or objects. The Halo, Bower and Rink string lights are all contemporary re-workings of a traditional technique. Referencing the big bold string creations of the 60's and 70's—but those were all about the object and the sometimes garish colors. We wanted to bring the quality of the light back to the forefront, hence the delicate framing and subtle ivory hue of the string.
What was the inspiration behind this collection, especially the intricacies of the Rink Chandelier?
I've had a small string shade hanging around the studio for years—and I always wanted to do something using the technique. I've had this one image stuck in my head for years: a trip to the amazing Scalamandré factory in Long Island City in the late 70's. I can still picture the light coming through the warp and weft threads on the looms and the juxtaposition of the industrial quality of the looms with the most delicate silk threads – just so beautiful. We took that and went bold with the Rink to create a similar striking contrast with the expressed metal frame and the thin string. We estimate that there is more than a quarter of a mile of string in this one piece.
What are three words you'd use to sum up these collections?
Luminous, tactile, considered.
When did you discover your passion for product design, especially in lighting?
I discovered a love for making things very early on. I absolutely loved any toy that made something—Easy-Bake ovens for instance. We had a vacuum-form machine that I was obsessed with. The best! I was once asked how I got my start and answered "Creepy Crawlers." You probably have to be a boomer to remember that machine. My start in lighting was purely practical—I had room to make it in my small workshop!
What was your biggest challenge while creating these collections?
You have to be both flexible and single-minded when developing new product. We have to remain open to our vendor's suggestions for production techniques without losing control of our desired aesthetic. My shade maker was dubious about the outcome of the Rink. Combining an expressed armature with the elegance and refinement of the fine string was something new but we are both thrilled with the finished product.
Why did you choose brass for the NYE Collection this time around?
Brass is back and we love it. Always have. Trends are often influenced by what has lately come into the antique market. The 70's designs like those of Karl Springer, Mastercraft and Pace are hot and very influential right now.
What was your biggest triumph?
Probably, our first ever order! But I have to say that having AD pick us out as one of the hot new offerings at the recent D&D Fall Market is up right up there.
If you weren't a product designer what would you be?
I paint in much of my spare time so I think it would have to be fine artist. If not that, I would love to have a design and antique store. The idea of traveling the world and bringing back the coolest objects has always excited me.
What are you personally inspired by?
I am always so inspired by the talented craftspeople I work with, both here in my studio and at the talented vendors we work with. Whether they are machinists or wood carvers or metal workers, they are constantly teaching me and helping me to expand my design vocabulary.
How would you tell others to get inspired?
I always tell people to just make things. Doesn't matter what it is; the satisfaction of creating is always the best inspiration.