Summer days call for relaxing by the pool, while summer nights mean hosting family and friends on the new patio. However, these outdoor activities are much more enjoyable when paired with a few interior comforts.
GDG explores retractable walls, indoor/outdoor fabric options and the perfect compromises for alfresco relaxing supplemented with indoor reassurances. Whether you're seeking some SPF or craving a fresh breeze let these rooms inspire your senses!
Mountainside Mecca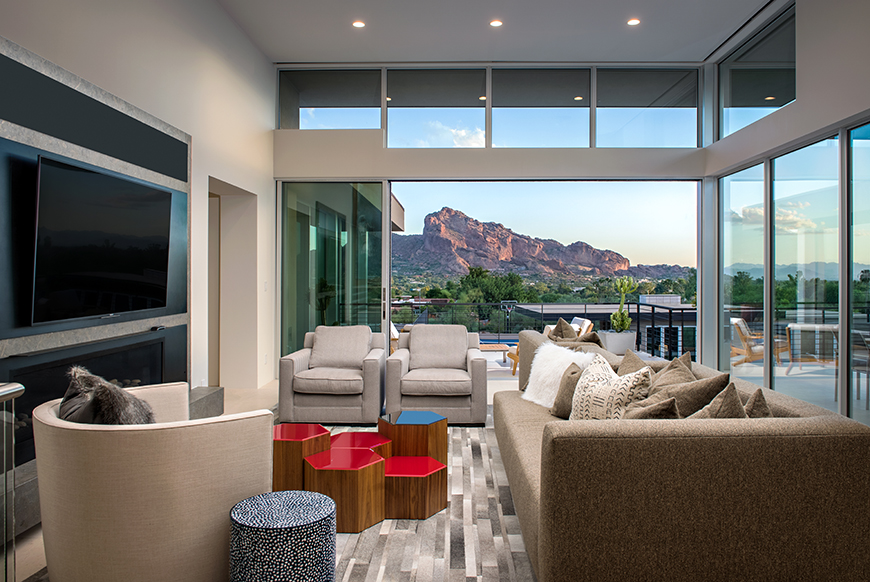 This modern space developed by PHX Architecture offers futuristic ingredients and natural elements. In the family room, Kravet lounge chairs feature a contemporary casual frame in plush velvet, while a Made Goods accent table features a cylindrical shape and black resin.
Natural Accents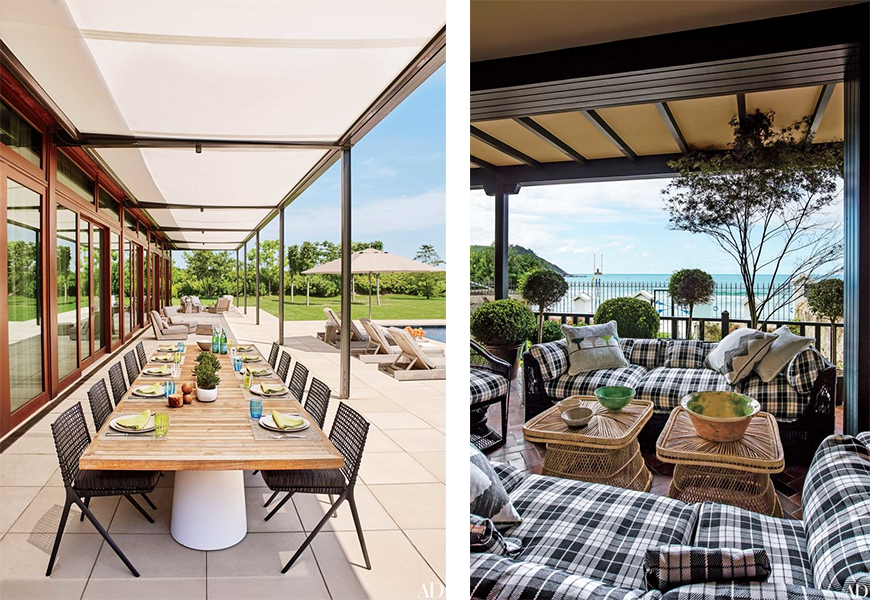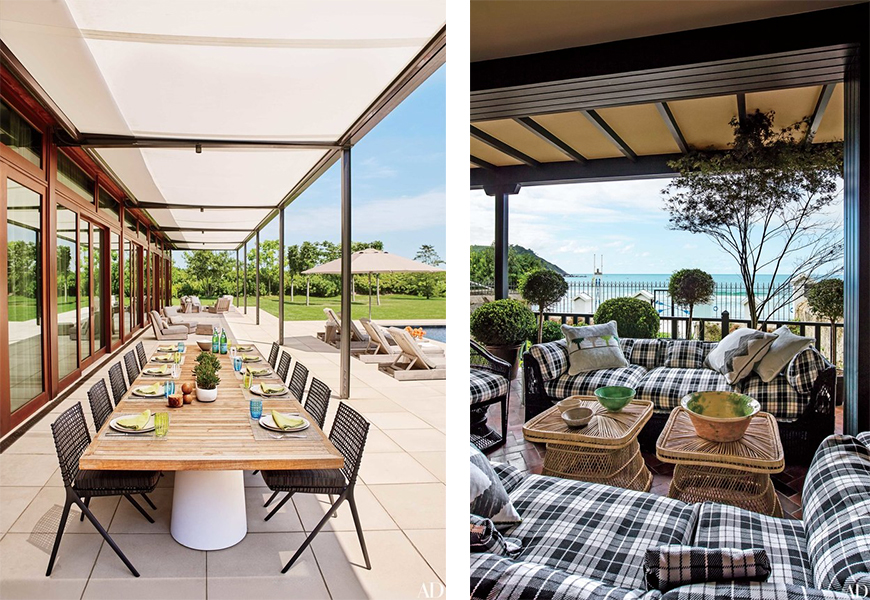 (Left) In a Hamptons home by Joe Nahem, chairs by Janus et Cie flank the wooden custom-made dining table. A relief from the outdoor oasis is found in the shade, while the glass doors allow a little light to brighten the interiors. (Right) Dedar plaid cushions on this veranda's vintage sofas offer a cozy (and cooling) retreat, complete with Jim Thompson fabric throw pillows.
Calming Neutrals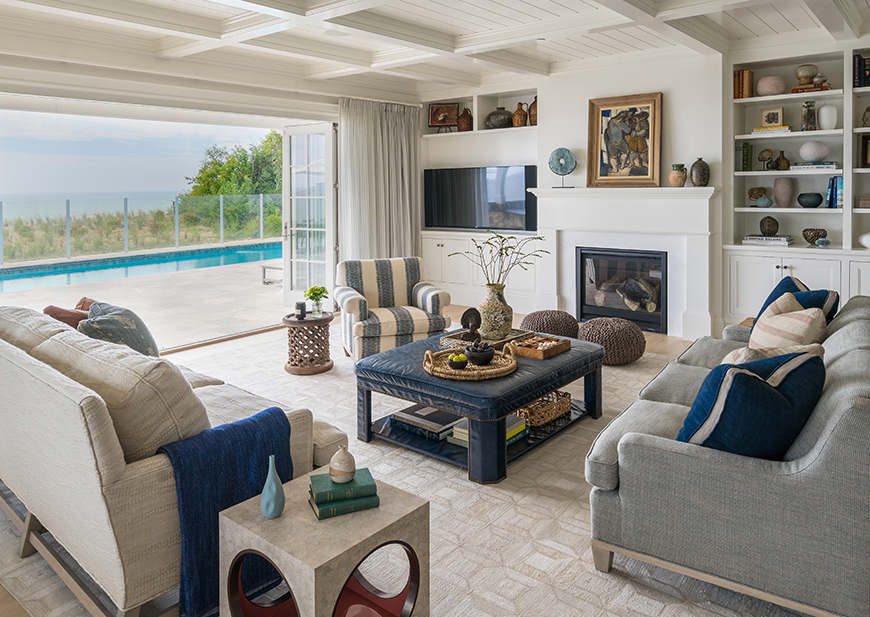 This design by Nina Farmer offers an airy indoor living room with a retractable wall. The lush leather Jerry Pair ottoman offers a rich centerpiece for sofas covered in Rose Tarlow fabric and throw pillows made from Lee Jofa fabric, while the outdoors feature Janus et Cie furniture.
Rustic Rendezvous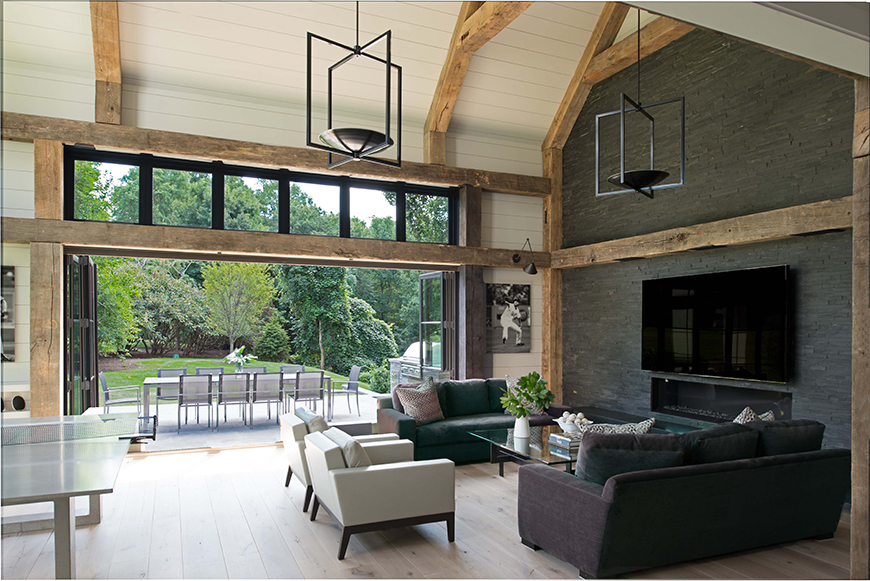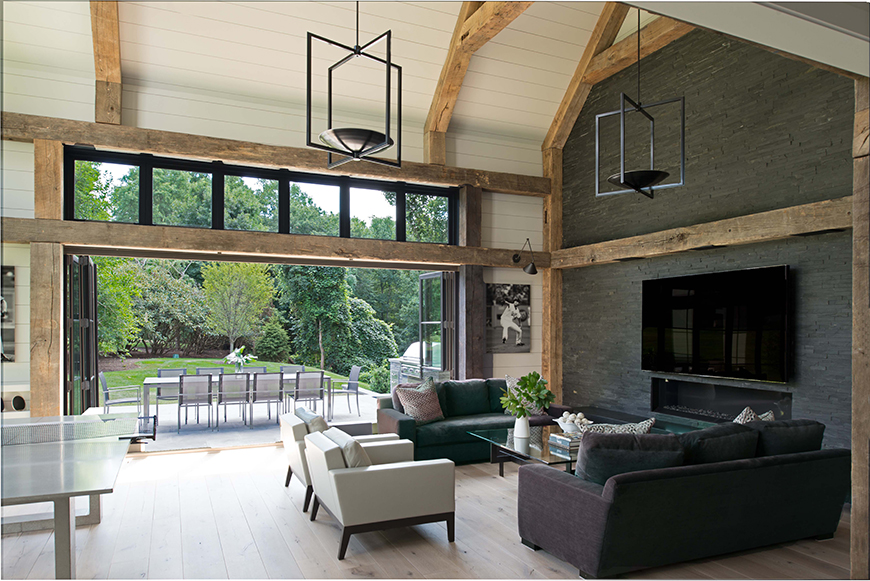 This Brooks and Falotico design woody wonderland features Coastline Wood Flooring and a Gas fireplace by Spark Modern Fires. The overhead lighting is Urban Electric.
The Great Indoors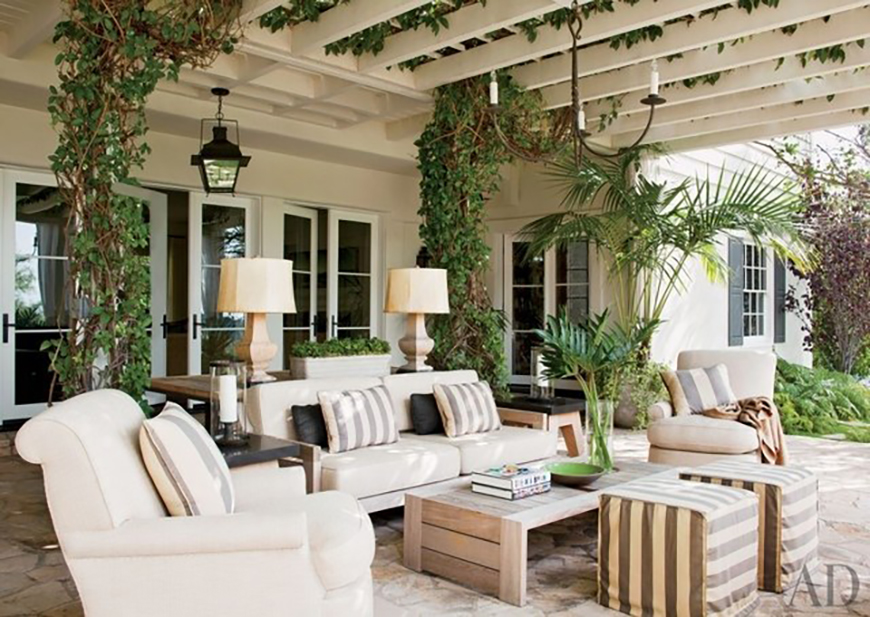 This Bel Air, California home of actor Hank Azaria brings the indoors out. Honeysuckle climbs the trellis of the outdoor living room, furnished with seating upholstered in Perennials outdoor fabrics, grounded by a Holly Hunt cocktail table.
Healing Waters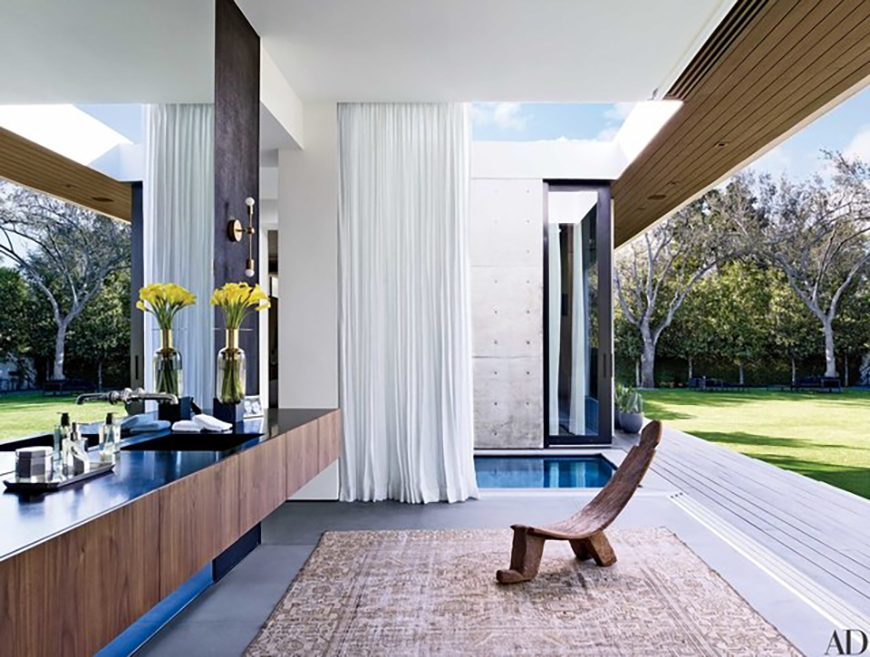 In Alex Rodriguez's Florida home decorated by Briggs Edward Solomon, an indoor/outdoor bathroom offers the best of every world. Waterworks sink fittings mounted on a sheet of mirror and a vintage Senufo chair from Jalan Jalan Collection offer a unique and restful paradise.
Cover photo by Dunagan Diverio Design Group.