Élitis' new spring and summer collections take flight with their scattered birds, sprawling blossoms, and spotted oxidization displayed in their textiles and wallcoverings. They've juxtaposed Japanese and geometric elements to bring a dynamic take to design and you'll find that Élitis looks back at the 70s, rebelling in their own fashion. Count on Élitis to level up every time. Below is a Q&A with the experts.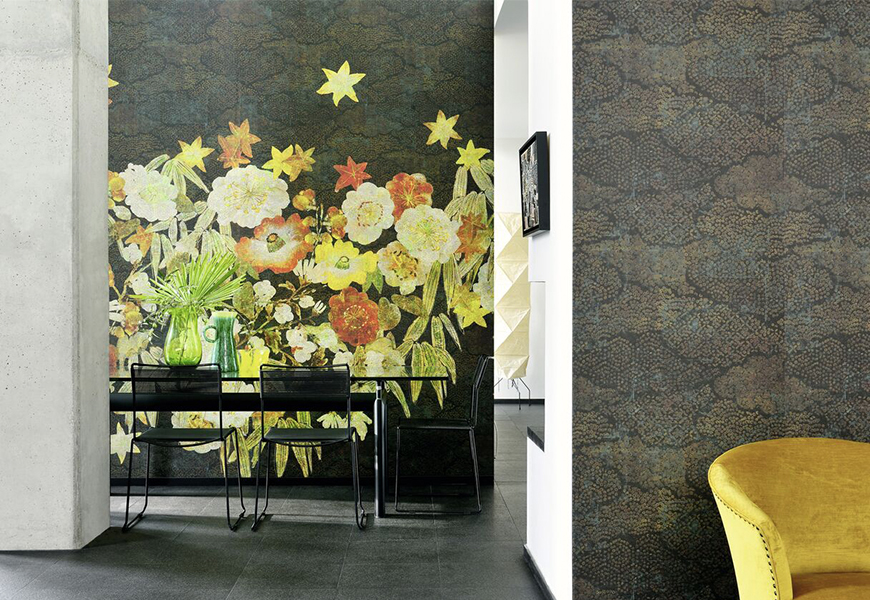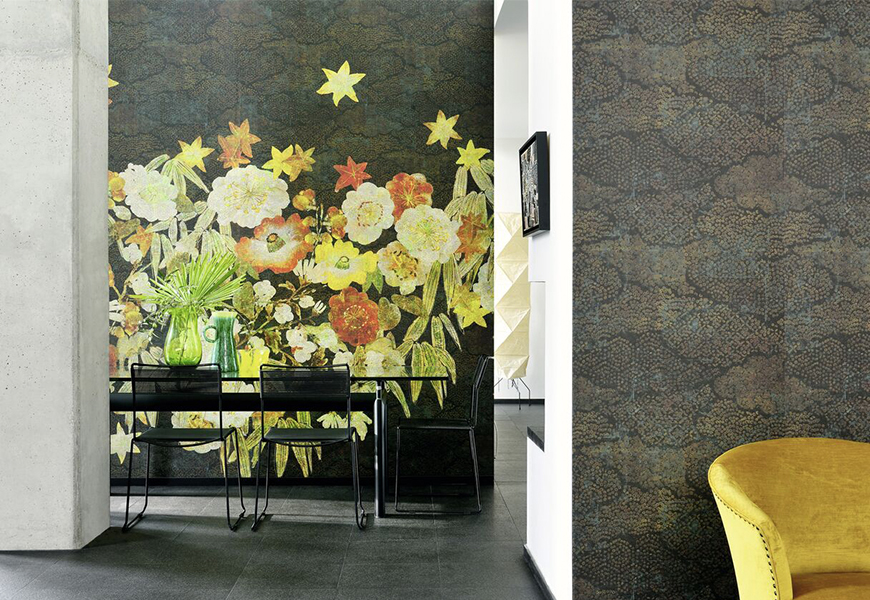 Go Design Go: Tell us about the new wallcoverings, their Japanese floral influence and their juxtaposition with the geometric elements?
Élitis: For us, it is a universal subject that speaks to everyone, these subjects have been constantly revisited and it's fun to see that we can still reinterpret them for millennials to find a new echo. The idea was to structure the designs in the manner of Japanese Kimono patterns that mix plant and geometric designs with a very particular construction of Japanese fabrics. It was a real challenge to develop these designs in an XXL format.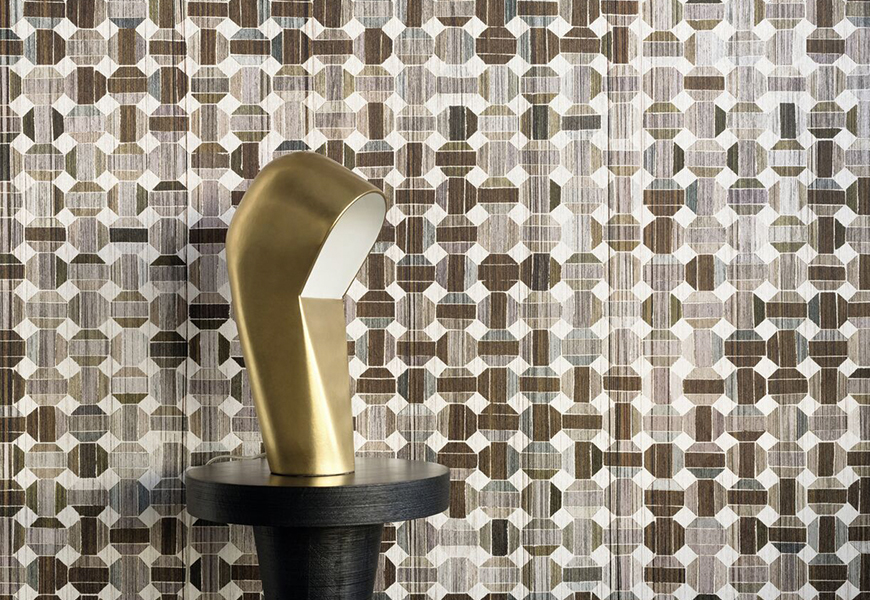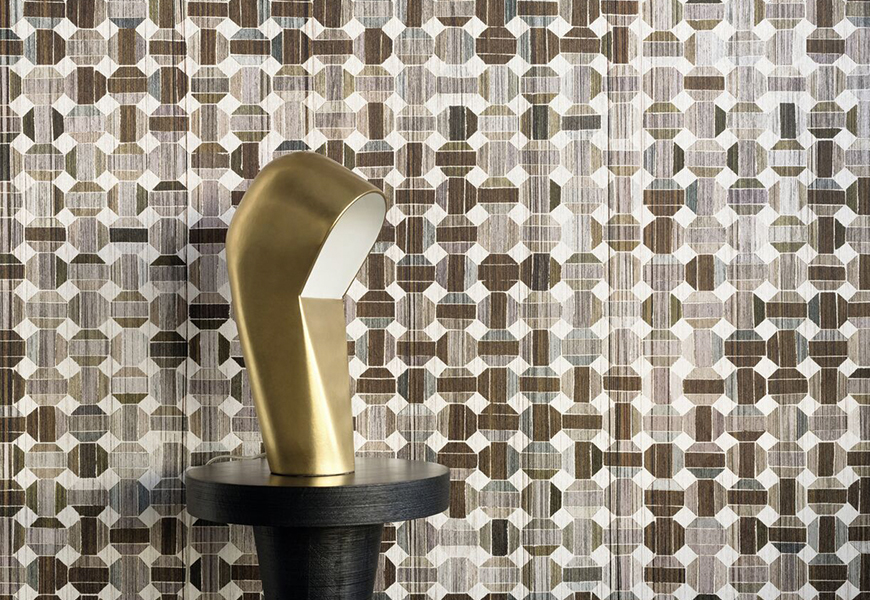 GDG: Are velvet and oxidized wallcoverings a starting point for Élitis?
É: It is often said that fashion is an eternal cycle. We start over again every year. It is part of our DNA to explore materials, we are constantly looking for new ideas. The wall velvet and oxidized designs complete our material library, it is more of a continuity for us than a starting point, we already had them in our textile and mineral collection in other forms (wall linen, pleated, embossed vinyl…) but these are new offerings that widen the scope of possibilities.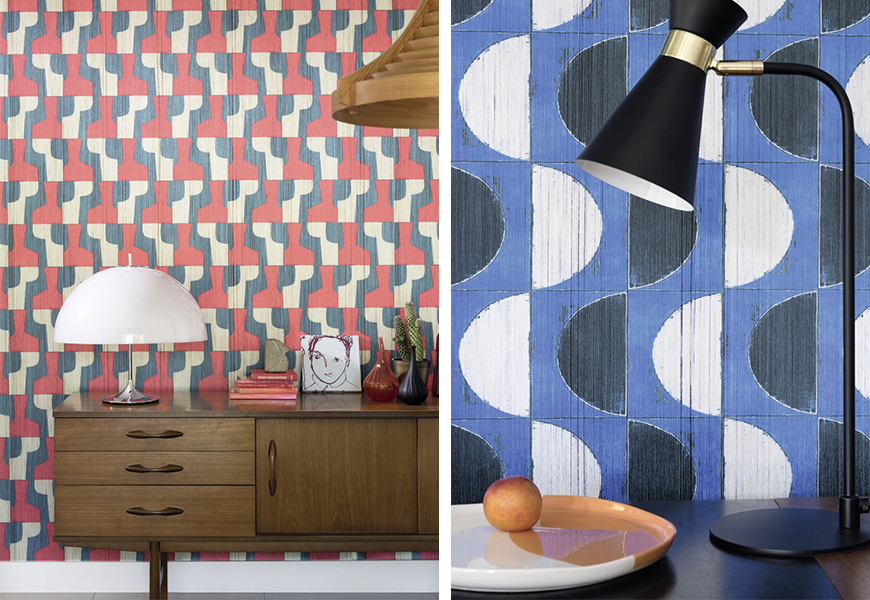 GDG: Where does the inspiration from the 70s come from and how has Élitis reinterpreted it?
É: It is a light, colorful, liberated era teeming with creativity, design, inventiveness, drawing from this iconography is very inspiring.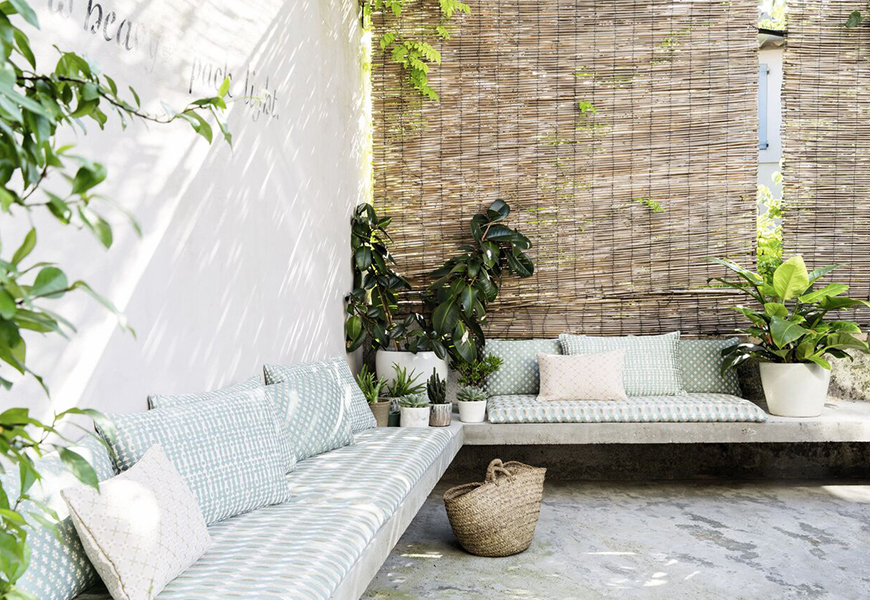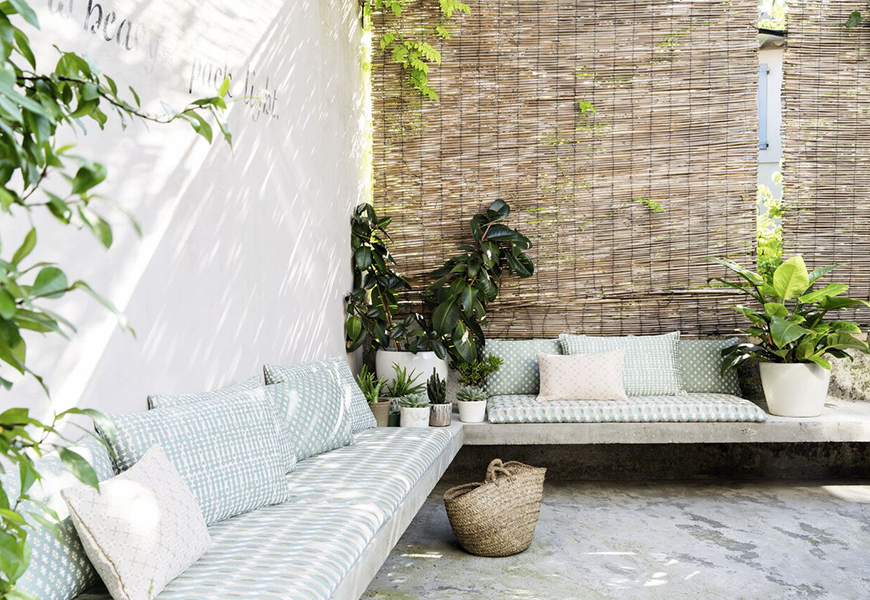 GDG: Farniente is described as a natural looking performance fabric with a geometric and vintage feel. Can you describe how Farniente was imagined and how it is implemented indoors and outdoors? What was Élitis' aim with Farniente?
É: We started wanting to do outdoor with the Lontano collection, Farniente is its sequel. We had to find a line of attack to make our mark in an already very saturated market. We know how to work the elegant yet relaxed style, the famous French touch with a residential feel. High-performance properties such as lightfastness, weather resistance and IMO certificates intended for shipyards had to be added. Farniente is a collection that blends in anywhere, this natural look is timeless.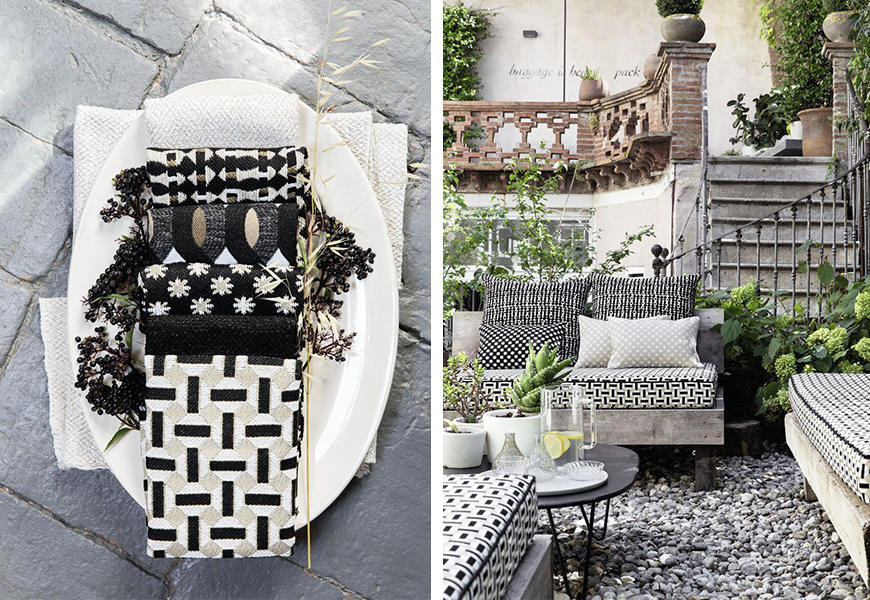 GDG: What is it about Farniente that makes it a "matchmaker" and allows it to pair with anything?
É: Of course we can coordinate it with velvet to make it warmer and add some texture or coordinate it with stonewashed linen to accentuate its vintage touch.

GDG: Apparently, art has played a primary role in the Farniente creative process. Can you tell me more about this?
É: Art in all its forms (fashion, design, music, cinema …) is always an influence in the creative process of our collections. Farniente originates from a mix of inspirations and reflects the spirit of the 70s that we have incorporated this year.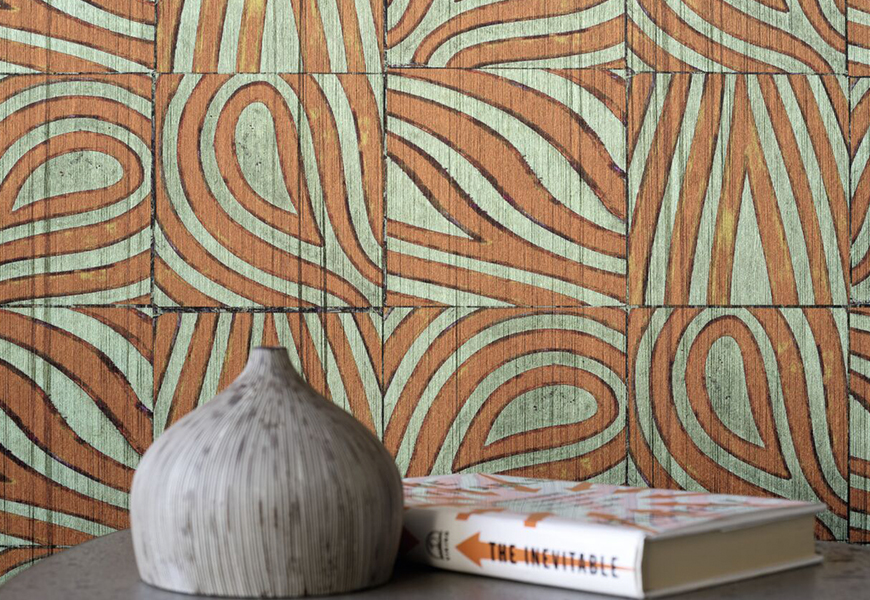 GDG: Would you like to touch on Élitis' 2019 design direction? What else can we expect?
É: We wanted to do more designs, both small and very large, and we always consider coordinating them with plain or semi-plain materials, creating a mix & match, but we don't aim for a total look. Doing what you want without any taboos, but with passion and not worrying about what anyone may say, is sort of our motto.
See the new collections online here and be sure to visit the NY Élitis Showroom, DDB Suite 611.