The creative process is innate and mysterious, with inspiration coming from expected and unexpected sources alike. Patrick Frey, Chairman and Creative Director for La Maison Pierre Frey, has a family lineage packed with visionary prowess, using his roots, French spirit and a bit of imagination to foster the Pierre Frey brand.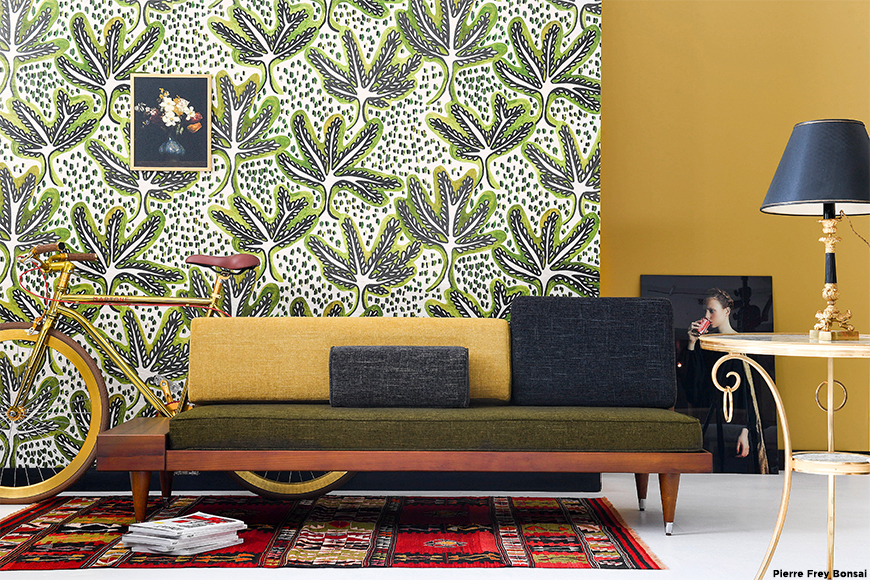 For Patrick, design truly is a family affair. His father and creator of the brand, Pierre Frey started the luxury line in 1935 after his father, well-known French designer René Prou and his Decorator mother, gave him the taste and ability to navigate the world of creation.
Patrick's passion has led him to enlarge the family-owned company by taking over Braquenié, then Roussac & Fadini Borghi and Le Manach. Inherited creativity matched with fidelity and inventiveness has spread across three generations and will continue to thrive through Patrick's three sons, Pierre, Vincent and Matthieu.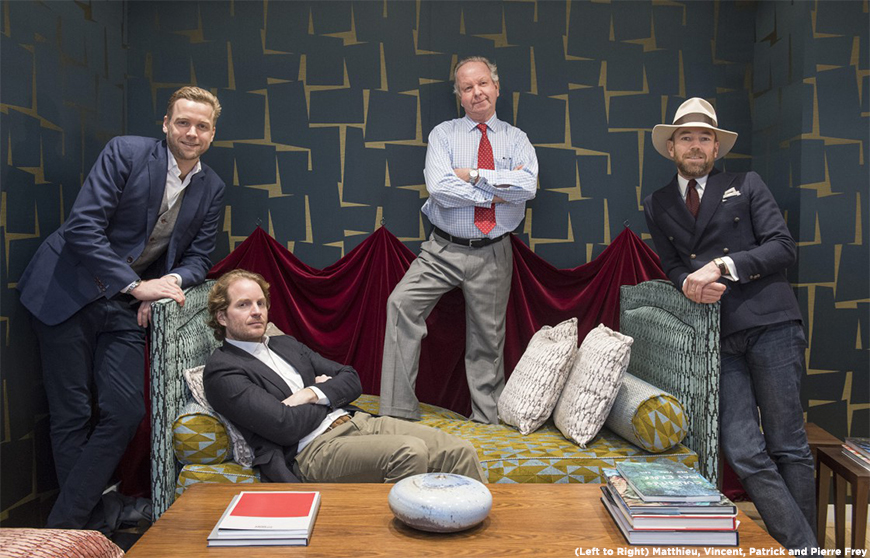 Patrick and his wife Lorraine, share an enthusiasm for creativity and great attention to detail. Patrick shared with GDG his path to inspiration and authentic craftsmanship, before his keynote highlighting the Pierre Frey showroom's grand opening, at the DCOTA Winter Market.
A natural born creator, Patrick draws inspiration from everything be it an old carpet left in the trash to the patterns on a women's dress, but some of us do not have this innate viewpoint.
"The first step in the creative process is roots. You have roots in your family, just like design. Roots are part of life and in this industry for new fabrics and modern designs, you need tradition and to look back for reference,"

– Patrick Frey
Even while looking to the past for foundation, Pierre Frey is always looking forward with pops of bright colorways, exploratory collections and, believe it or not, cooking! "It's all like a recipe you cook. You do your own recipe even when following the book. It is always different than the book because you are making it and feel totally free to add a little bit of this or that," Patrick said.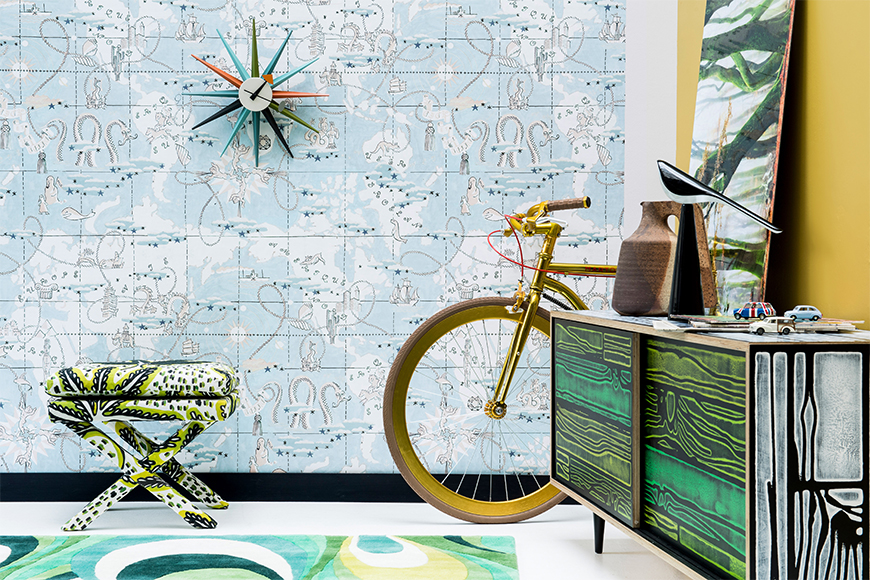 A new collection, 'Arapahos', inspired by Native American culture was developed in tandem with French design students between the ages of 20-24, some of whom had never traveled to the United States.
"It was interesting to see their interpretations, and to see them interpret foreign lands with their French eye," Patrick said.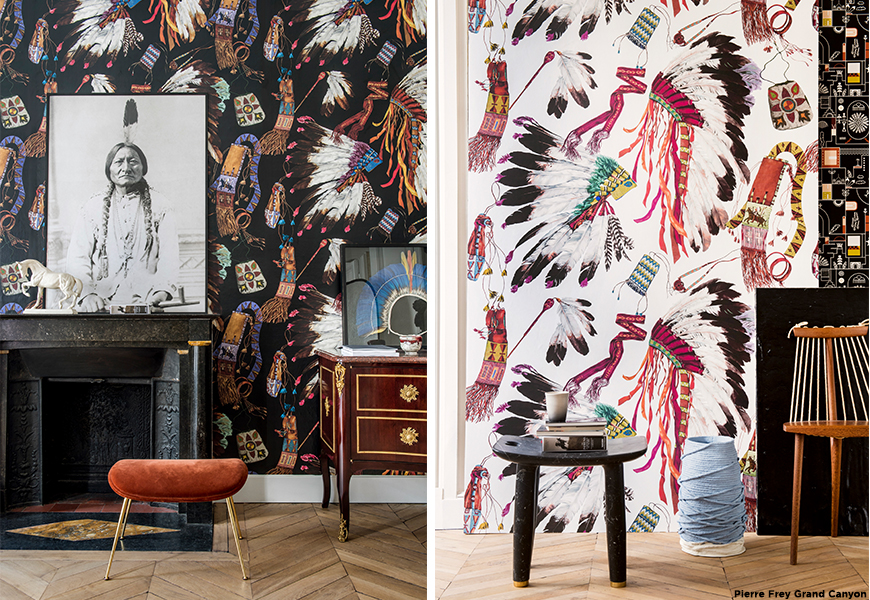 In general, this collection seeks to utilize the creative process as a foreigner looking into American culture, allowing a new perspective and unbiased approach.
"We aren't copying what the Native Americans did or were, but instead we are keeping their spirit. We are reinterpreting it and adding some French salt and pepper to change the way it's been done before," Patrick added.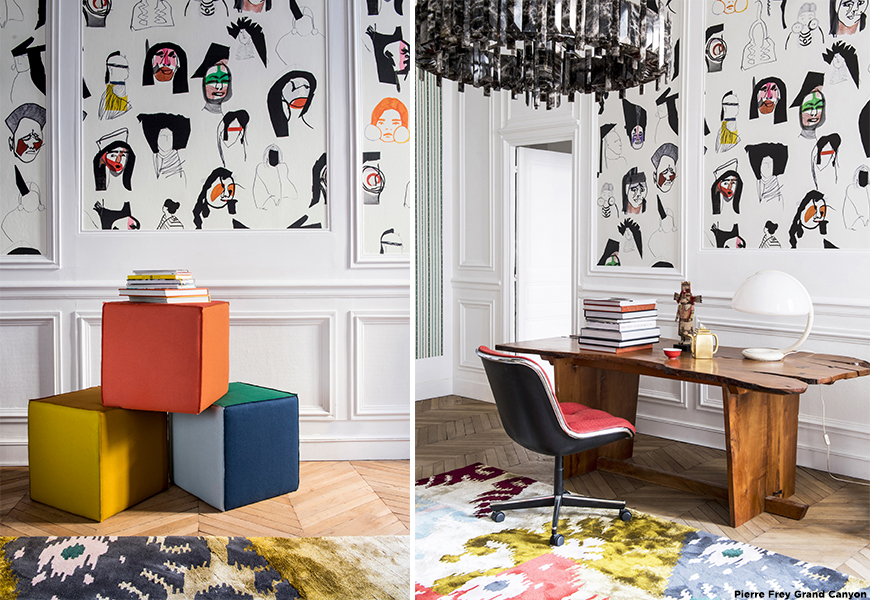 Pierre Frey never does it the way it's been done before, but instead rests a strong foundation on tradition and French culture. To Patrick, it is the creator's job to reinvent and create without directly thinking about the market value.
For him, beige is to interiors as black is to fashion and it is both necessary and safe, but you need to show an audience color, texture and playfulness. As a designer, Patrick believes it's his duty to explore what the consumer needs, not necessarily what they think they want.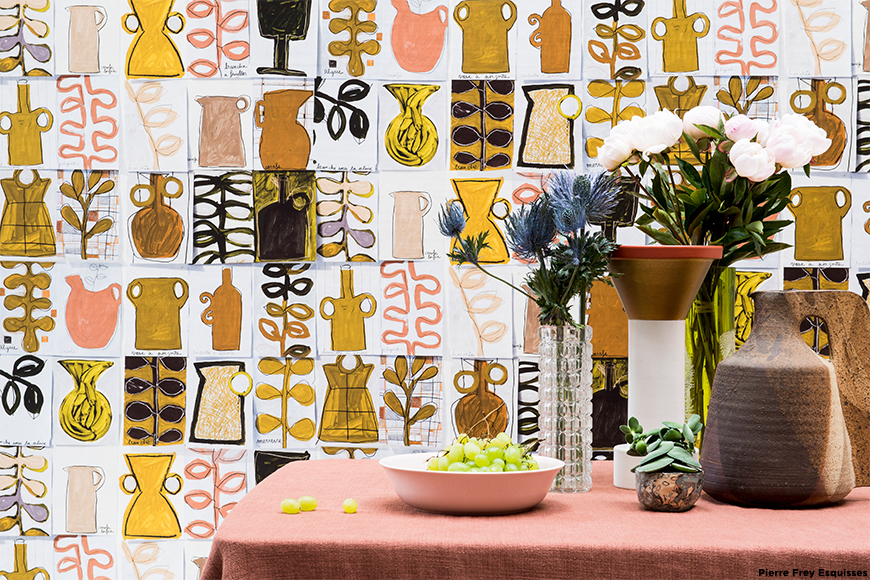 "The job is not 9-5 or 9-7. Creation is something you have your own instinct for and hone over time. I love that my job is 24 hours a day, seven days a week because it's a job that doesn't stop in a world that never stops moving," Patrick said.
Visit Pierre Frey in the DDB Suite 1611 and the new showroom in the DCOTA, Suite B-101. Stay tuned for DCOTA's Winter Market recaps on GDG!