"It's a great big world, and we're the fortunate few who get to design it."

–Linherr Hollingsworth
According to interior designer Linherr Hollingsworth, whittling down a personal design aesthetic is similar to the struggle of explaining to your 2nd grade teacher what you did all summer – in three sentences or less. However, Linherr decided that her calming, refined and understated glamour style fell comfortably under 'Casual Luxury.'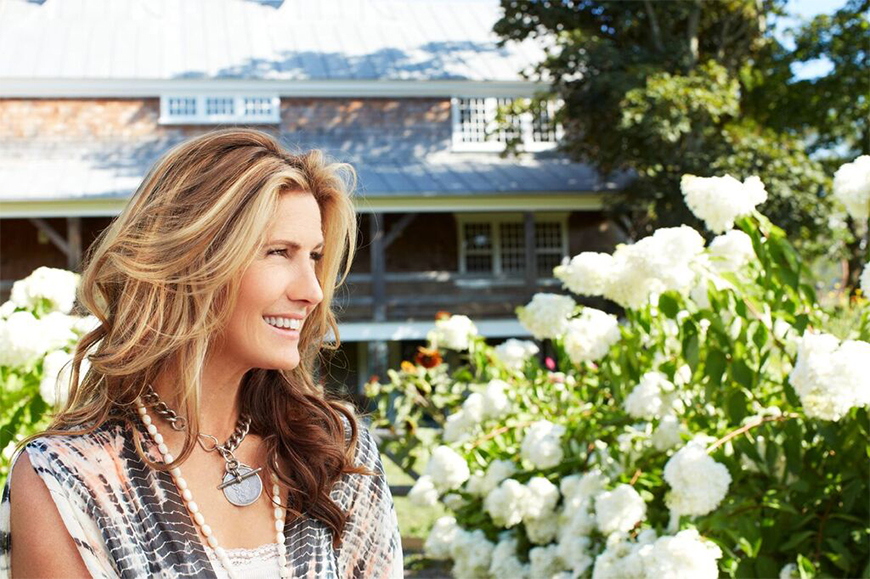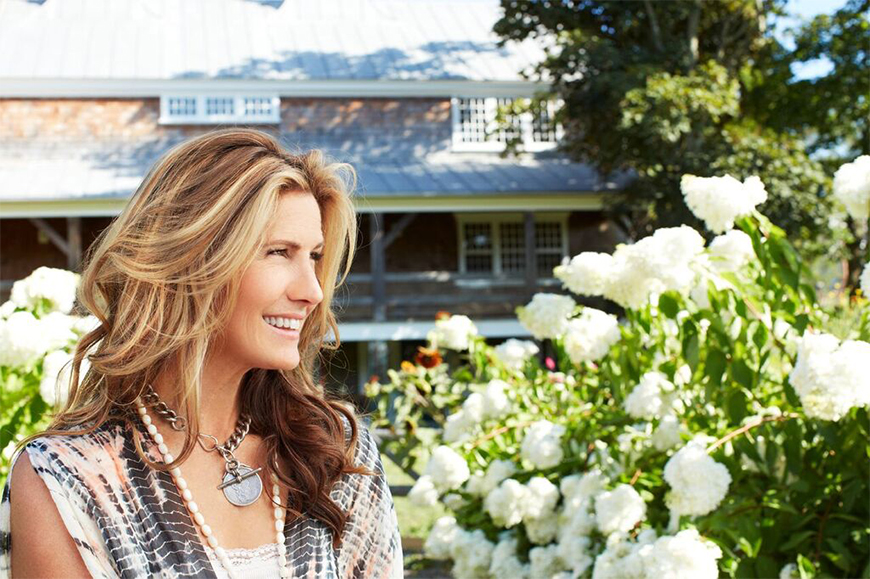 Ca-su-al /'kaZHooel / literally means 'relaxed and unconcerned' according to Merriam-Webster. Note that nowhere does it state being synonymous with 'inexpensive.' Instead, Casual Luxury offers livability, which is arguably the most luxurious aspect of high-end design.
Hollingsworth's designs focus on the realistic needs of comfort and functionality. With a classic framework, touches of "femininity and sexy", mixed amid clean and clear masculine lines, her designs are authentically Linherr, while keeping the client's needs at the forefront.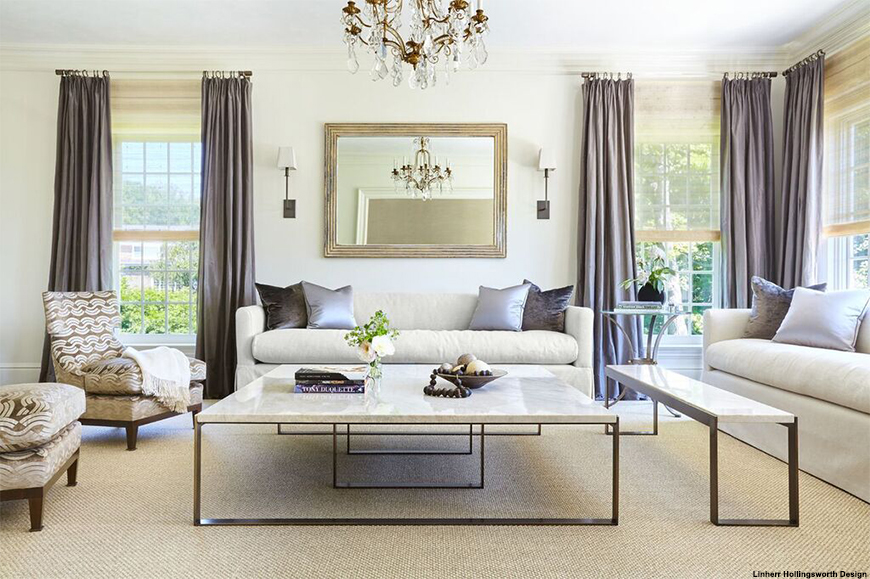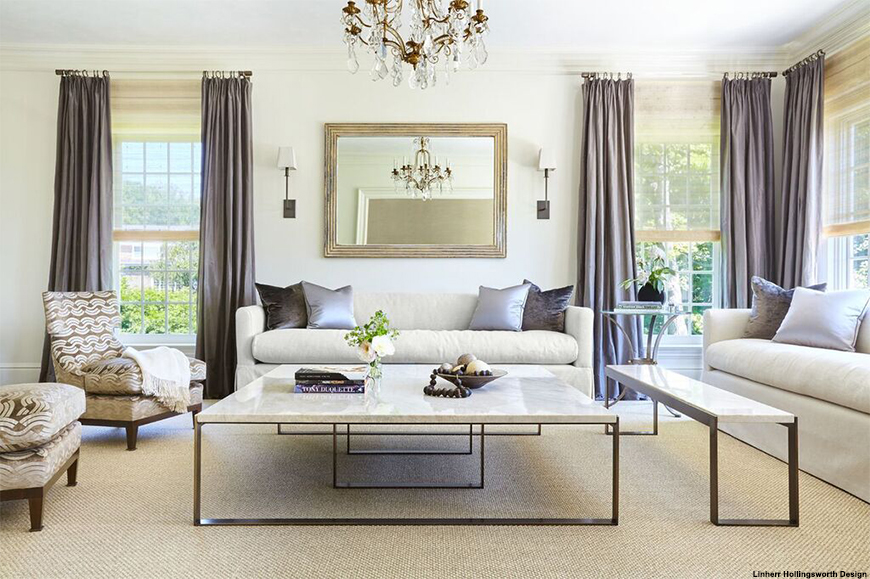 "The level we're working on involves people who are well-schooled in their crafts. It's fun for everyone because there's a shared energy driving us," Linherr said, "We task ourselves to deliver and listen well to the client's requests, but whatever the pieces in the presentation, they must deliver function. In all of my years of doing interiors that is my greatest takeaway."
With a successful background in fashion with Adrienne Vittadini and Eli Tahari, Linherr is a master of balancing functionality with style. Her collectors perspective inherited from her parents, allows Linherr to spice up clean design with small bits of story and texture.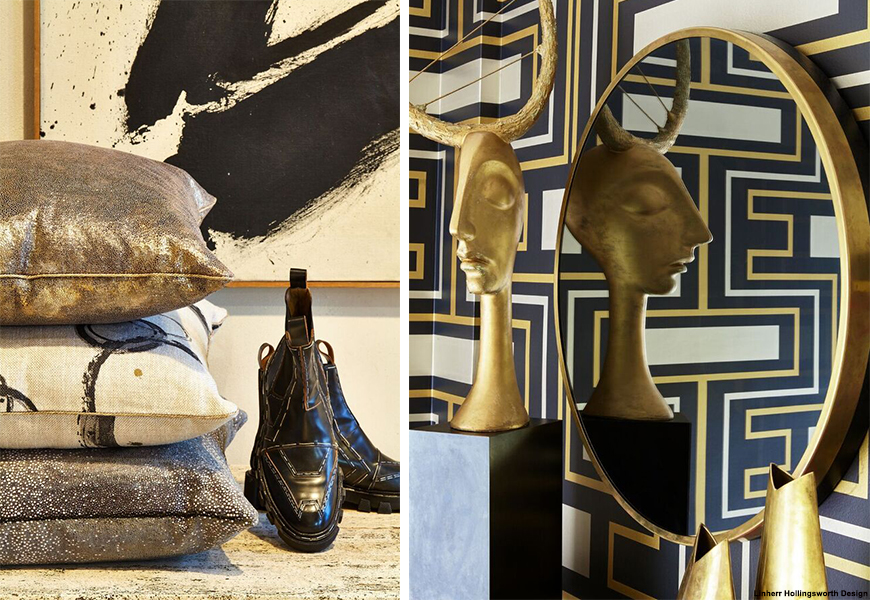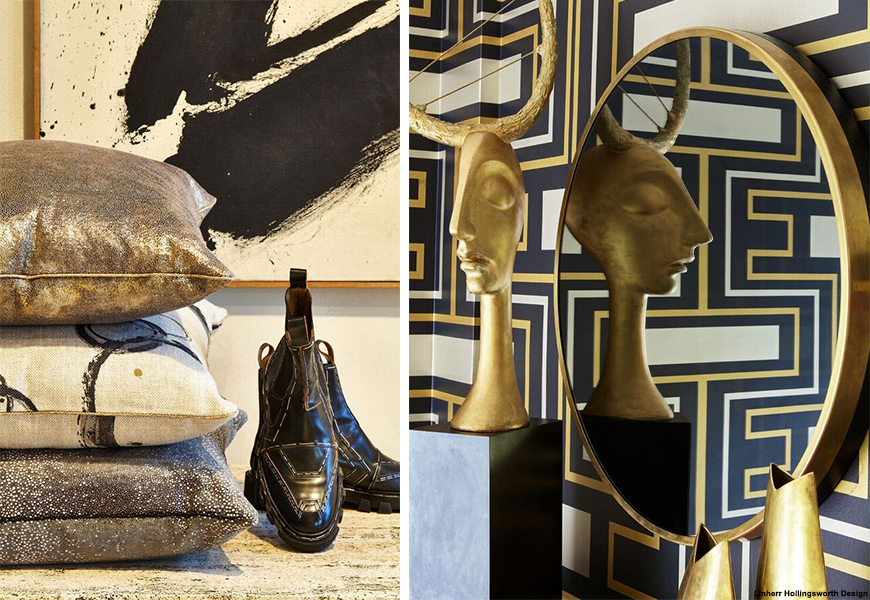 "Whether it be tribal and burnished metals or collected pieces from different cultures, my mother's collecting informed my sensibility of how I view design's artful process," Linherr said. Considering time one of our greatest commodities, clients are more and more interested in 'living real,' which led to her lifestyle collection collaboration with Kravet.
"Creating a lifestyle collection is not for the faint of heart, but it was nothing short of an incredible blessing to collaborate with the Kravet family and their team for my first license," Linherr said.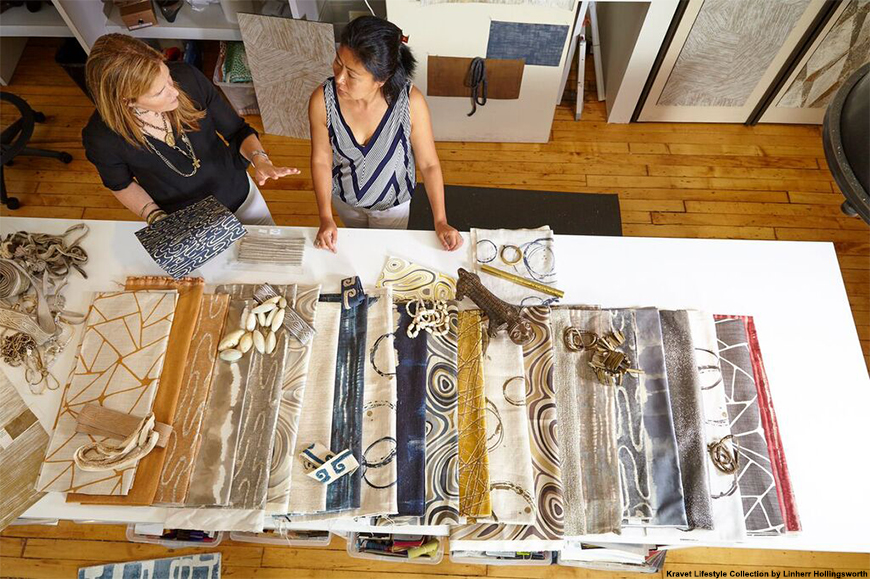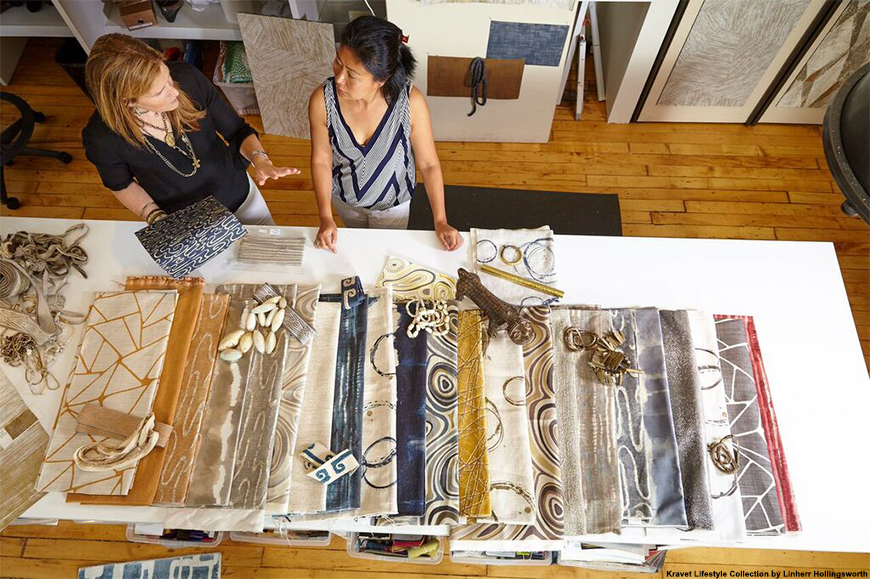 The challenge of developing a Kravet lifestyle collection also arose from Linherr's fascination with authentic materials, spanning from her first love of fashion and style icon, Ralph Lauren.
"People have told me, 'you spin things.' For me that comes from my belief that you dress a person just like you dress a room," Linherr said.
After grabbing her quad shot latte Linherr is off and running each and every day inspired with subliminal specificity. Fashion and art possess her take on style and 'vibe.' Architecture inspires form, while nature inspires how Linherr looks at color and imagines texture.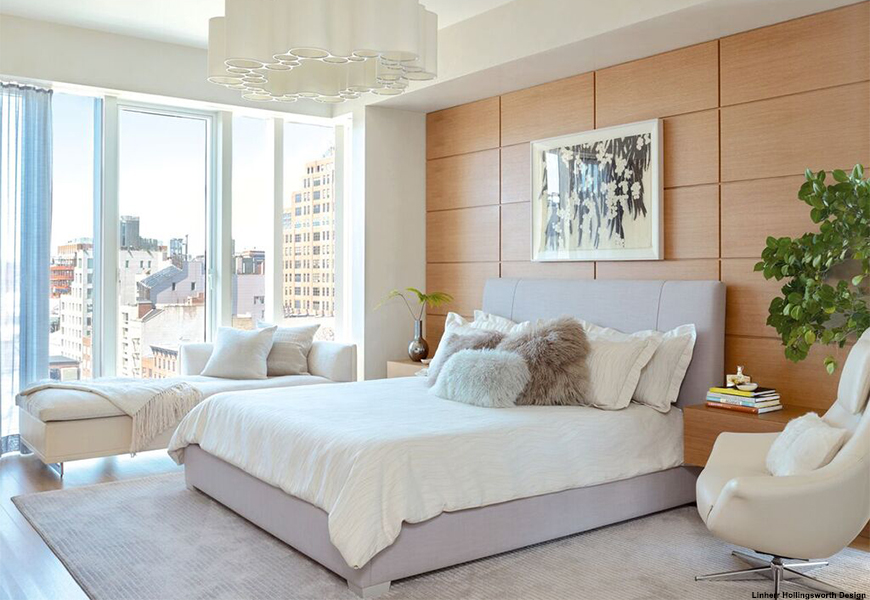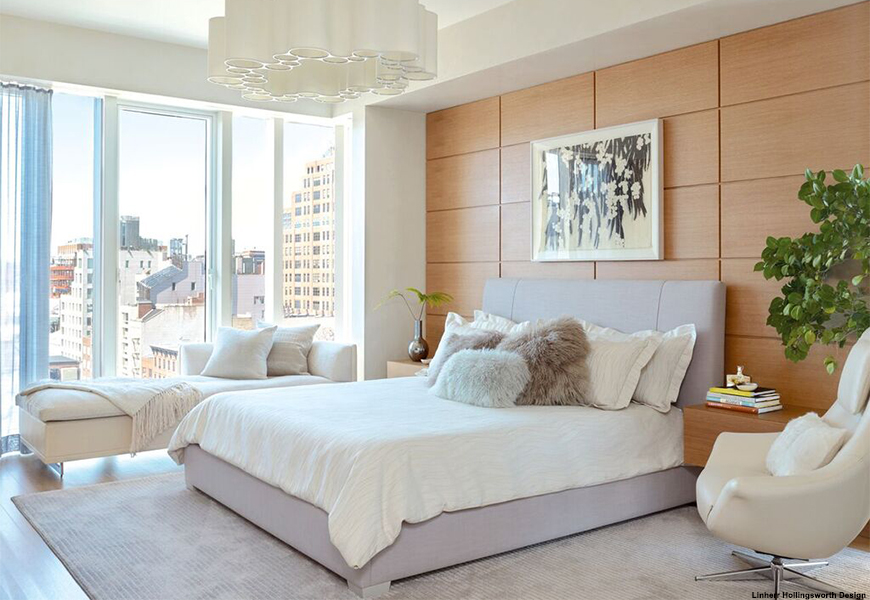 The expert mixing of textures in brands like Ralph Lauren Home, come together to create a symphony of reflective and matte surfaces, crisp and cozy, refined and rustic, that Linherr seeks to bring to all of her designs. In addition, an image found on a Perry Ellis runway stands clear in Linherr's mind of thoughtful material use.
Heavy cotton jewel neck sweaters matched with a tightly fitted Harlequin argyle on top of iridescent gauchos made with the finest linens of plaid orange and purple stand as a vision in Linherr's material-minded mind. The mix of odd color combos and sophisticated linens with ranging scales of pattern led to an appreciation of the authenticity of textiles. This authenticity guides Linherr's passions in design and texture presently.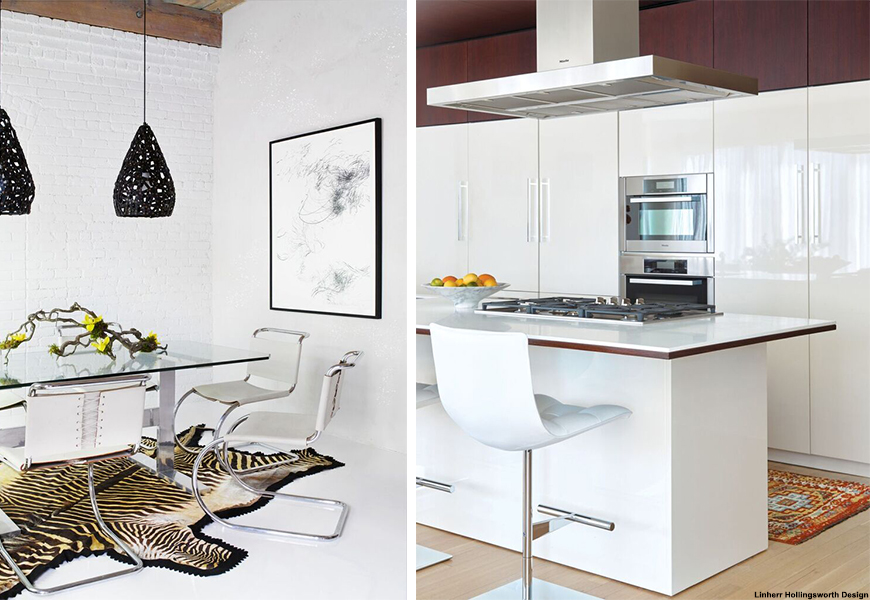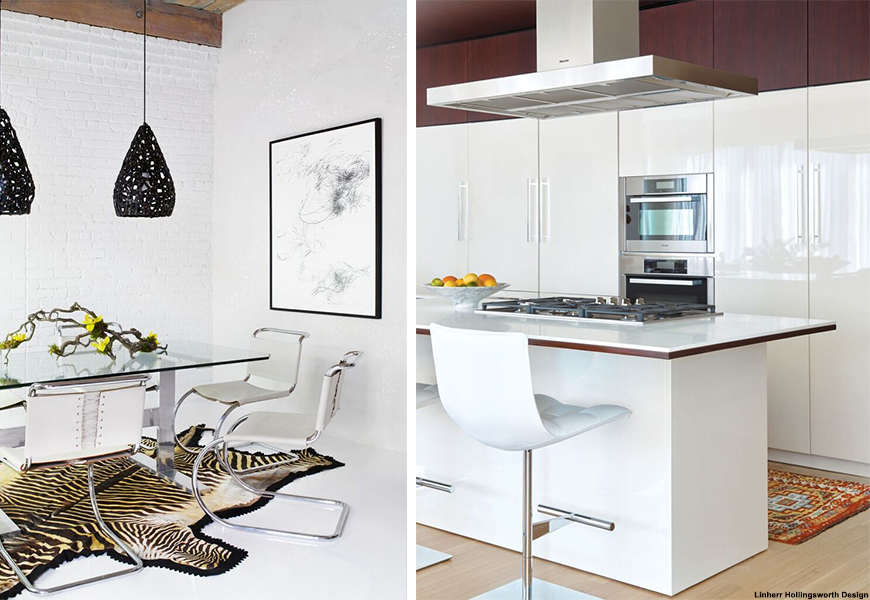 "Burnished metals and leather, allows for both the reflective and the absorbent room balances. Texture helps us build that level of organic that is out of the box, yet functional," Linherr said. Textures add a natural edge to the comfort of casual luxury.
Linherr plans to continue her design journey well into her 80s, possibly subbing her quad shot latte for something more herbal in the future.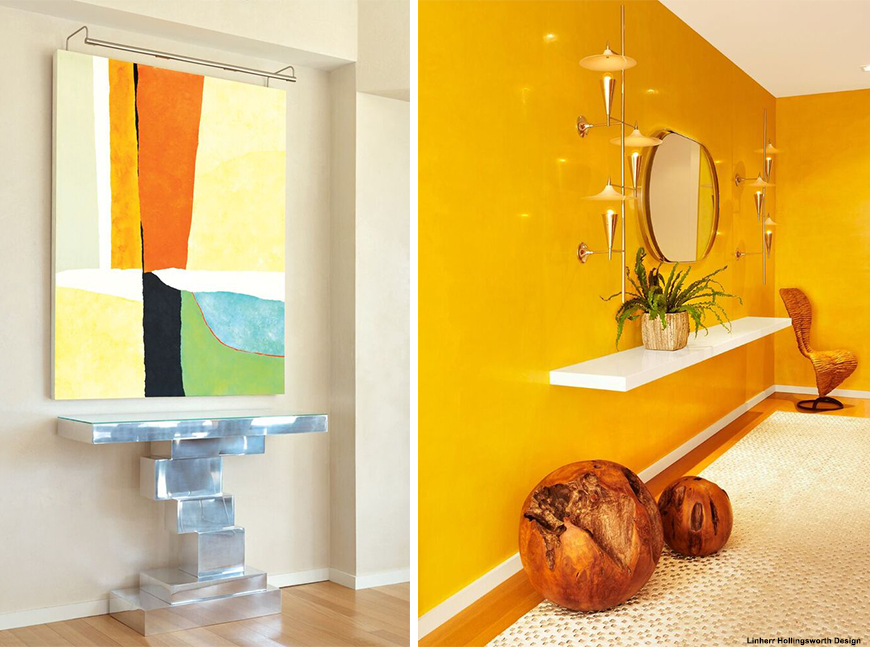 "You can go to school for this and work for 20 years and you're still going to be learning every day. There is nothing greater than knowing and feeling that your client is pleased with your work and comfortable in the space they live with every day," Linherr said.
Shop Linherr Hollingsworth's collection at Kravet in DDB suite 1202, PDC suite B624, DCH suite 150 and DCOTA suite B-180.