The Robert Allen Duralee Group has a new Creative Director in town. New to this team, but vastly experienced in the industry, Stephen Levine has acted as Donghia's Director of Visual Merchandising and Design Director for furniture, lighting and accessories, as well as Creative Director at Rose Tarlow Melrose House, and Senior Design Director at Frontgate , Grandin Road, and Porta Forma.
As Robert Allen Duralee Group's Creative Director, Levine will help to develop, manage and support the brand's residential line and lead the creative vision across fabric, furniture trimmings and drapery hardware, but to define the role limits the opportunity, according to Levine. To him, he gets to "nourish and develop a creative experience that helps make RADs product offerings one of the most robust in the industry."
Eager to jump into one of 'the best sandboxes' to play in, Levine shared with GDG a bit about his new role, his 6-month plan and how he fell into this wonderful world of design: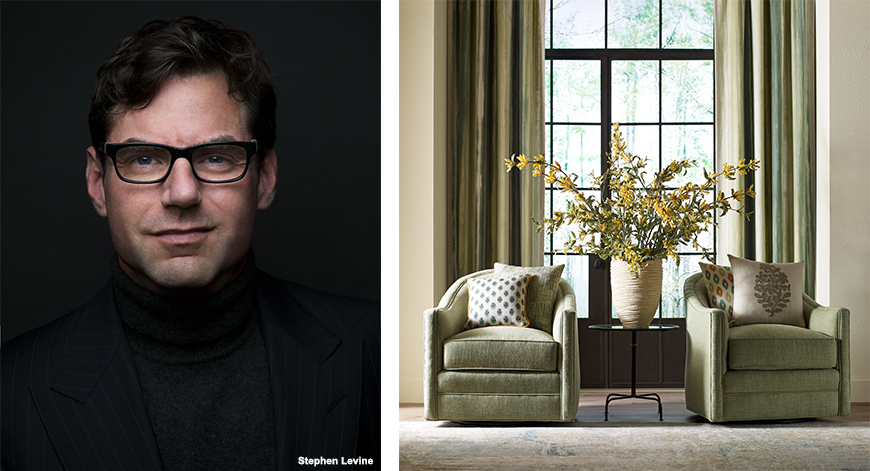 Holly Speck, Editor: How did you find yourself in the world of interior design?
Stephen Levine: The universe works in the most amazing ways. I had studied engineering in college and found myself in the family business as a real estate developer. I was working with an architect on a project who wanted to create a furniture line and was absolutely captivated by his process and aesthetic and knew I had to be part of it. It was truly a "Field of Dreams" story. I had never been so passionate or excited about something before and was fortunate to have found my true calling. We entered a competition sponsored by Architectural Digest and DCOTA and we won. The rest is history.
HS: What will your prime focus be in this new role? What's your '6-month' plan?
SL: I have been most excited about finding the voice of RADG. My primary focus is making sure that each of the 12 brands has a clear identity, strong perspective, and delivers quality and beauty all at the same time. The 6-month plan is to make sure that we have the foundation to support RADG as being a one-stop destination for everything textile which includes our own factory-made upholstered furniture and drapery hardware programs.
HS: Are you working on any exciting projects right now?
SL: We are putting the finish touches on our first fully integrated RADG showroom in Syosset, Long Island. It will be a showroom experience that will help set new standards for the future and will be opening in the Fall.
HS: How do your former roles in the design industry inform you for this role?
SL: I am so grateful for the roles that I have had in the industry. Beyond my Frontgrate experience, which helped hone my leadership skills, I have been able to create product and design experiences with the likes of Rose Tarlow, Gregorius Pineo and Donghia.
HS: How do you define RADG's identity and how will you help strengthen that?
SL: RADG identity is about being a complete design destination and to continue to develop the beautiful product that we are known for.
HS: What are RADG's strengths?
SL: The people are RADG's greatest asset. I joined RADG because it immediately felt like family. The pool of talent that is housed under this roof boggles my mind every day, and the passion that exists on every level is inspiring.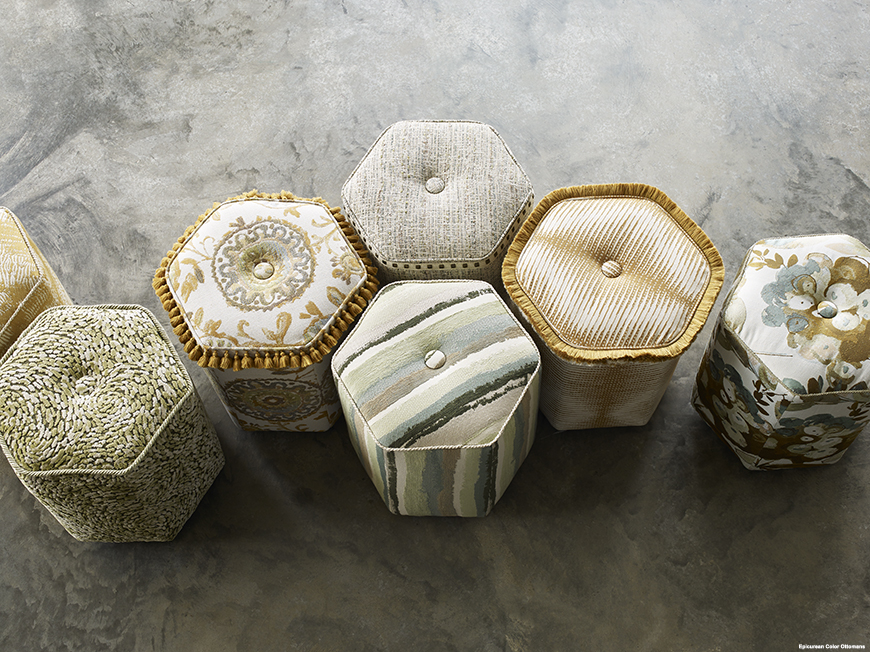 HS: Where do you go/what do you do for creative inspiration?
SL: All I have to do is walk outside my door. I live in the greatest city in the world. From fashion, art, and architecture I am constantly flooded with inspiration.
HS: Thoughts on the industry today?
SL: The industry isn't anywhere close to where it was a decade ago. The only way to stay relevant is to find new ways to get product out to the people who want it and to engage with them on a personal level.
HS: What RADG product are you currently crushing on?
SL: Beacon Hill's Faye Boucle. It's everything! I just upholstered it on an Adrian Pearsall Gondola sofa that I found.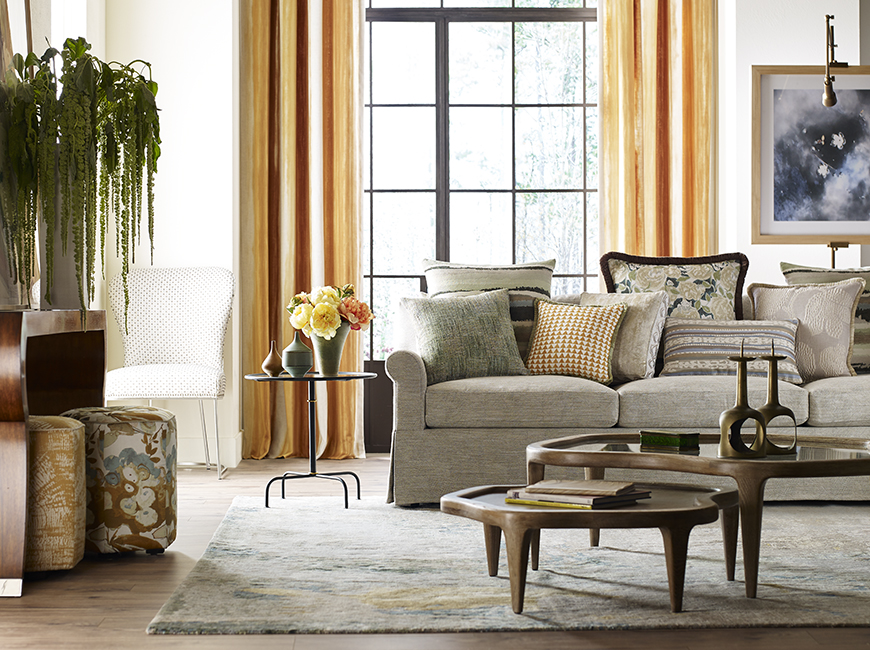 Stay tuned for all that Stephen Levine has in store for The RAD Group and visit all of their CDC showrooms to explore the new Gilded Color collection, PDC Robert Allen Suite B499, DCH Robert Allen Suite 141, DDB Robert Allen Suite 305, DCOTA Duralee Suite C-100.