Warp & Weft, leading manufacturer of custom area rugs and carpets, presents a new collection with a multitude of angles. The award-winning carpet house presented its collaboration with the multi-disciplinary design studio, Yabu Pushelberg, with new carpets during the Architectural Design Show and gave GDG the inside scoop on the Grid-dy details.
The new designs added to the collaborative collection expand upon Grid's initial introduction last fall. Two of the rugs, Fragment and Sequence were on display during the AD Design Show, but the entire collection is now available for purchase and custom orders to both the trade and consumers.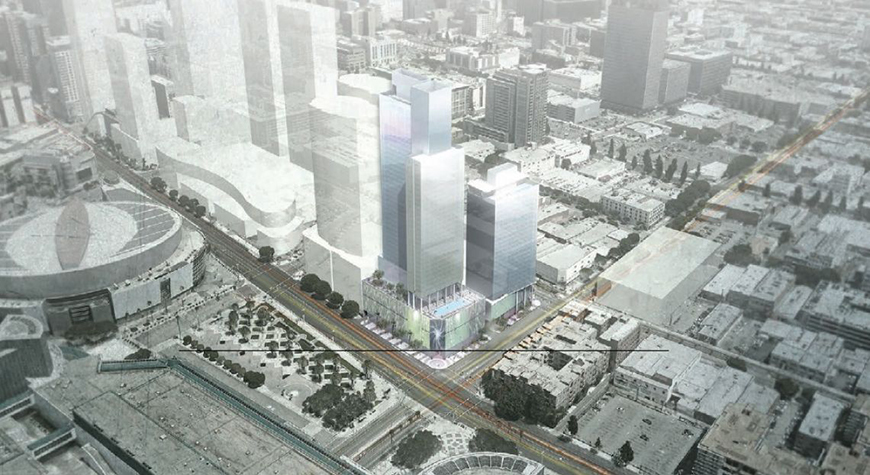 In developing Grid, Yabu Pushelberg, co-founded by George Yabu and Glenn Pushelberg, drew inspiration from large cities and urban topography. He broke down the grid-like patterns and harsh right angles of the city streets into unique, one-dimensional planes. To increase depth and definition of the broken down lines, the firm chose to use a darker color palette, sticking with browns, grays, and deep blues that are softened by subtle pops of purple and hints of olive green.
"By not following trends and current styles we are able to design in a way that will be timeless and transcend trends. Rugs are typically an investment piece and we wanted to create something the user would have n their homes for a long time, and would potentially be covetable to future generations," George Yabu said. "We hope we have achieved this in developing patterns that is modernity with roots in the past."
Combining the vision of Warp & Weft and the expert craftsmanship of their artisans, Yabu Pushelberg's designs were brought to life through refined handmade flatweave and pile rugs using hand-dyed natural wool, jute and glistening silk.
"Handweaving is beautiful in its imperfection – no two rugs are exactly the same, there is quality that the human hand brings to the rug that is irreplicable by machine," Glenn Pushelberg said.
"The Grid Collection gave us a unique opportunity to explore the rich language of hand-weaving," said Michael Mandapati, Founder of Warp & Weft. "We tried not to miss the slightest details from the original artwork by pushing the boundaries and selecting distinctive technique that would make those details possible."
As a result, few of the designs came out literally like the original visuals, but Mandapati says this is a rare treat.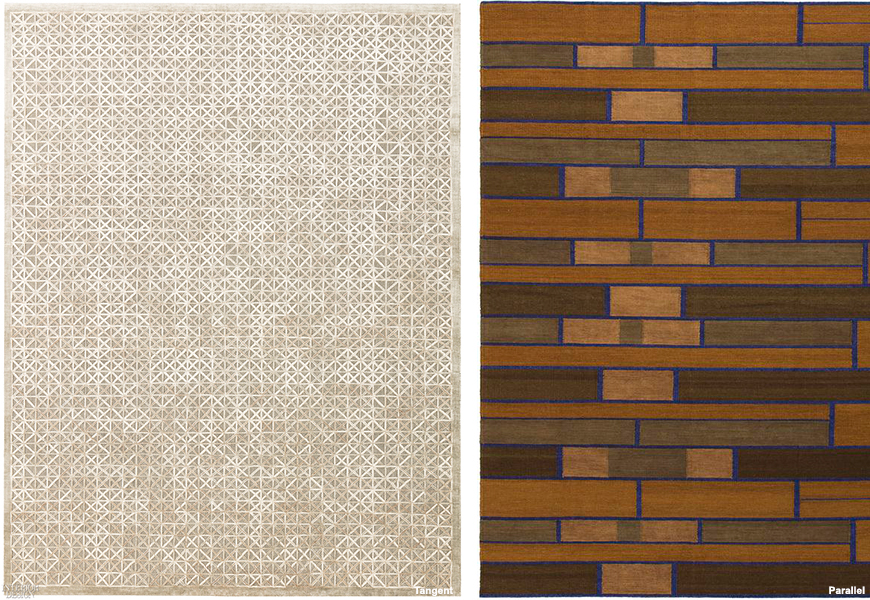 "The rugs are technically complex, but read minimal and simple. This principle is at the core of Warp & Weft design philosophy and we are happy to share this mindset with Yabu Pushelberg through our collaboration." Mandapati added.
"There are freshness and versatility and implicit integrity to this collection that will allow the pieces to fit comfortably into people's lives today, and over time," Yabu said. "This collection is not about making a big, bombastic statement as is the trend in rugs at the moment. The warmth and materiality that is comfortable in juxtaposition to that."
Find your design angle and explore this new collection available at Warp & Weft, Suite 1203 in the DDB.