2018 is well underway and 'tis the season for awards. The Golden Globes and upcoming Academy Awards feature top films, but excellence in design is also celebrated and cherished.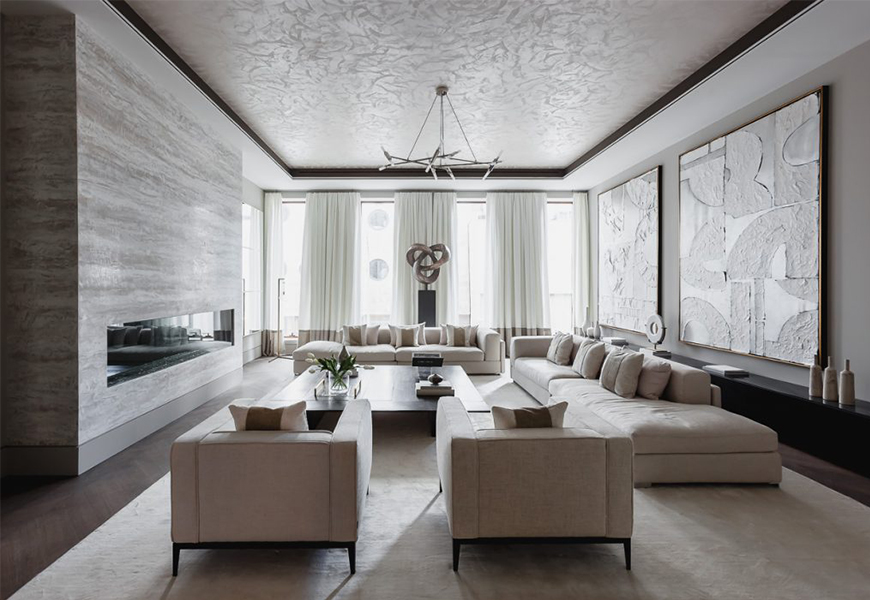 Joseph Klaynberg, Founder and Chairman of Wonder Works Construction Corporation, was the 2017 Design Inspiration Award Winner for his remarkable West Chelsea mansion that took around 18 months to complete.
The design-centric mansion sets a new standard of luxury with its 11,000 sq. ft. of living space, featuring five bedrooms and 12 Baths, and 2,000 sq. ft. of outdoor space. Within the impressive footprint, the space boasts extravagances such as a DaVinci gas fireplace and temperature-controlled wine cellar, but the statement-making wood floor takes center stage.
Joseph Klaynberg described working with PID Floors and this exceptional vertical mansion in one of Manhattan's most exciting neighborhoods, West Chelsea Arts District.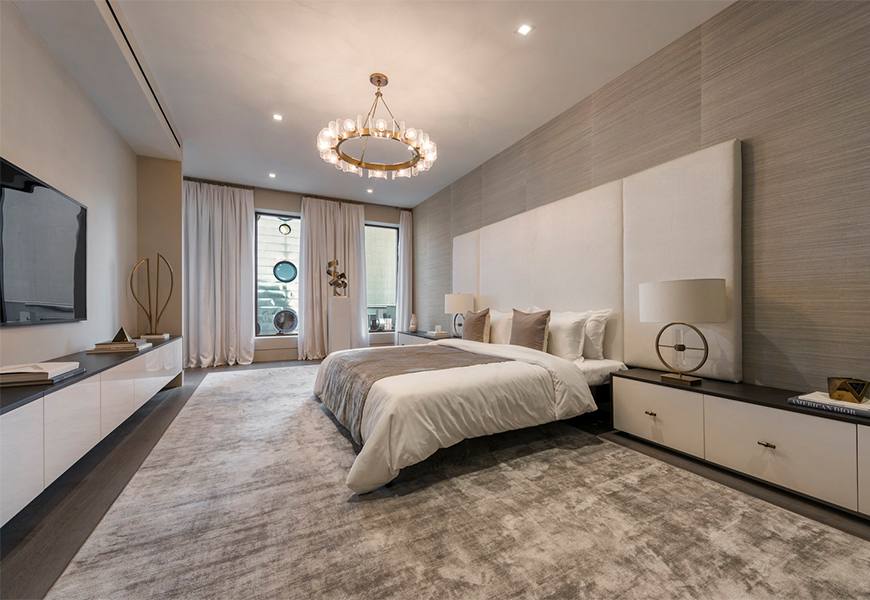 Holly Speck, GDG Editor: What was the process for choosing the 'right' products in the project?
Joseph Klaynberg: I have been traveling to the Far East and Europe for many years to observe trends in finishes from stone/tile to wall fabrics, to bathroom fixtures and beyond. I have a passion for understanding the way in which we, occupants, interact within our living environment, our homes. I like to understand the way materials feel. For example, tile in the bathroom or flooring in the winter vs. summer. I also love how technology is incorporated into our homes. So, we use many different products that are constantly changing and being renewed. Like our business, like PID's success and our own, you must stay on top of the latest technologies and trends.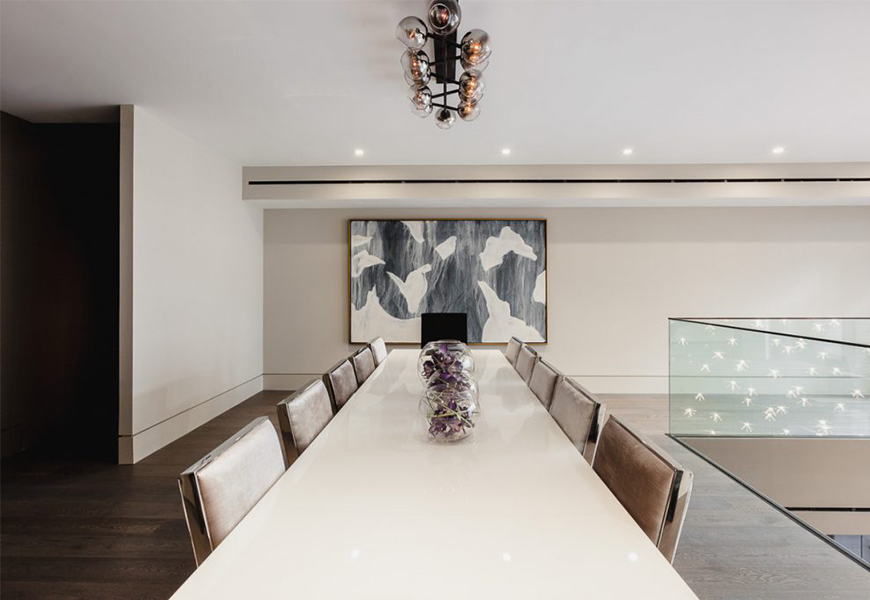 HS: What types of PID Floors did you use and why? How do you keep wood flooring 'fresh'?
JK: PID, like myself, is searching the world for new woods, new finishes and new materials to clad your floors. When I interact with them, being a perfectionist, I know I am dealing with a like-kind soul. Their people are professional, understand their products and love to show me new trends. Now, wood is as old as time, but what you can do with it changes daily. They are at the top of their industry and can bring new technologies and styles that I love to peruse through and use.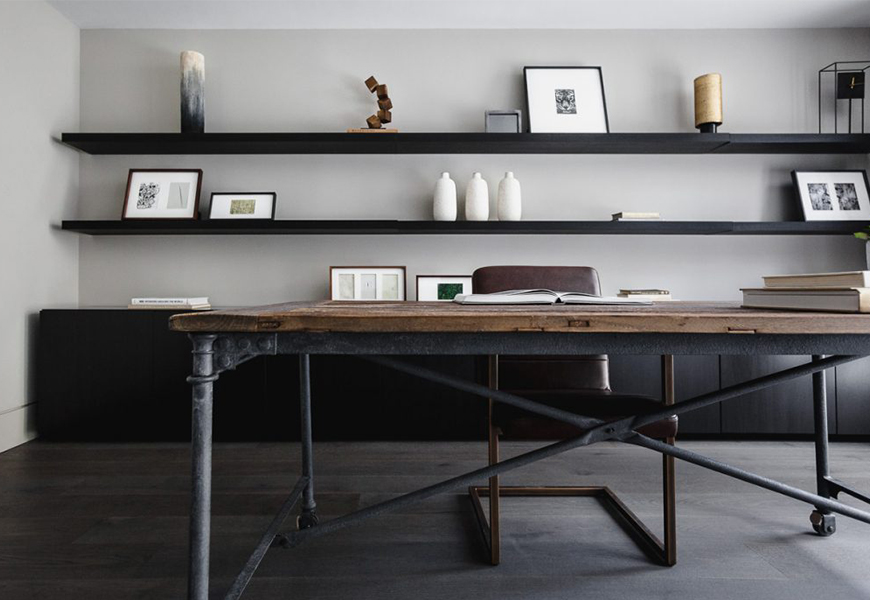 HS: What was your inspiration for this project?
JK: Our townhouse project in Chelsea reflects an interest in modern living and a desire to connect our potential buyers to the beauty of townhouse living in NYC. We used glazing systems to provide a warm light-filled contemporary space. We strive for simplicity and openness to the surrounding outdoor spaces. We are committed to environmentally sustainable design practices. We work with our staff to offer a full range of design skills ensuring that our projects are completed in a timely manner and to the highest standards.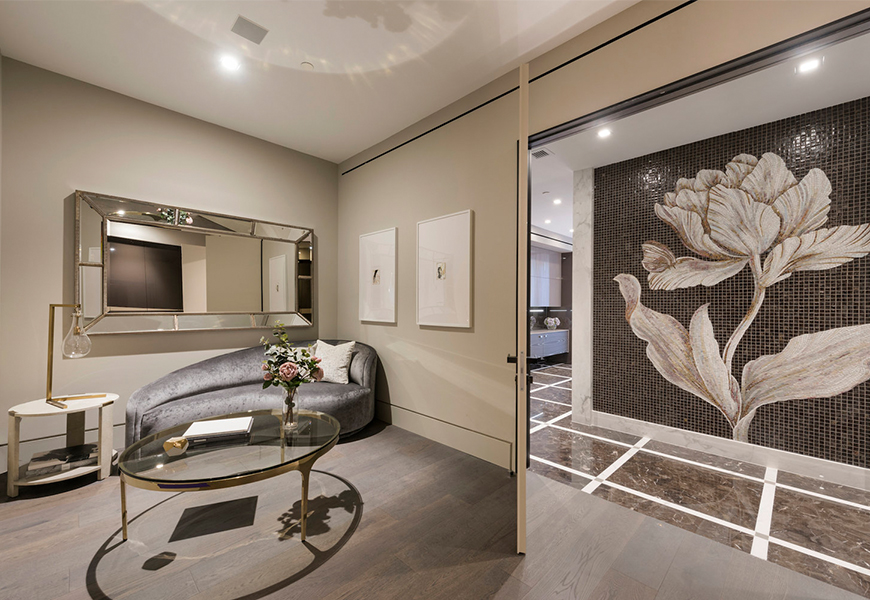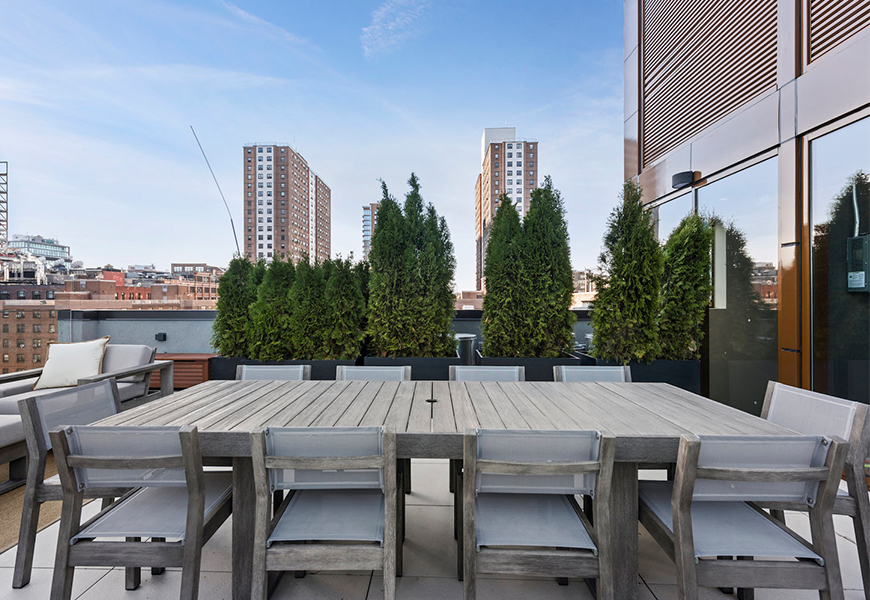 HS: Were there any challenges that arose? How did you solve them?
JK: We keep an open mind on questions of style preferring to strike a balance between the best solution for buildings, our buyers' preferences and what is potentially approvable for each particular site. We would have liked to add an additional floor to the building, but due to height restrictions, we could not do it. Still, we were able to develop 11,000 sq. ft. of indoor and 2,000 of outdoor space at this very well balanced project, like no other in NYC.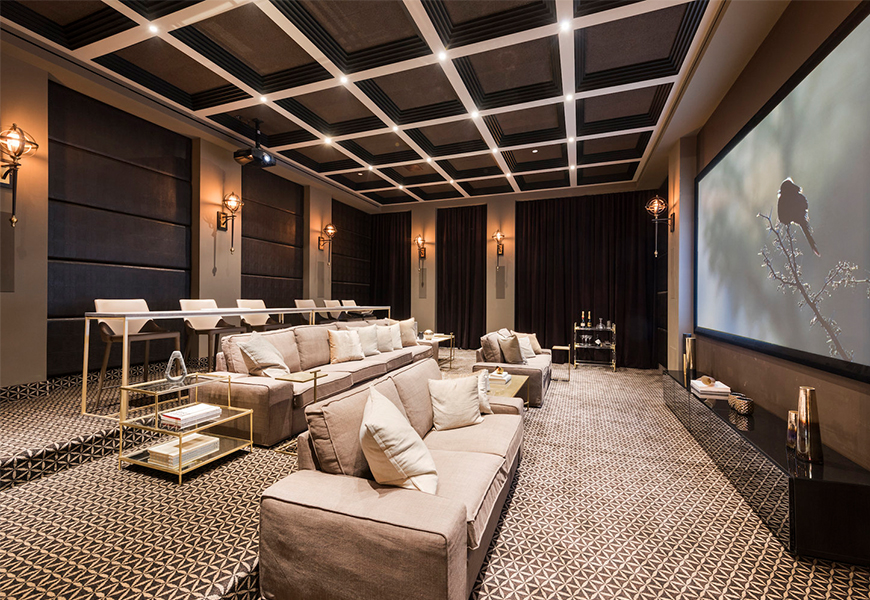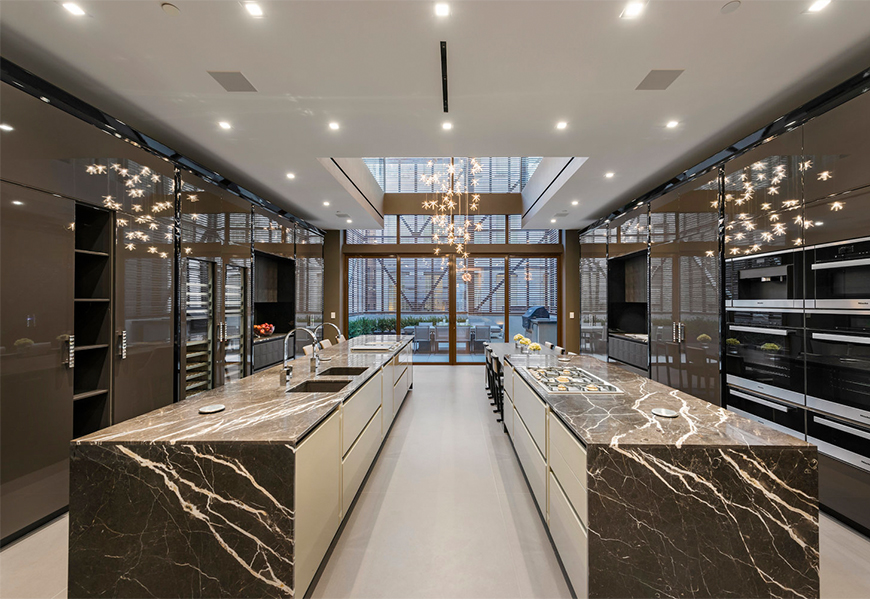 HS: What was your favorite part of the final design?
JK: I have no favorite feature. These houses are about the livability, the joy in experiencing it and the potential memories to be had there. So, my favorite part is the way in which the design was executed. It truly is one of a kind in a city that offers many of the same products. We have created something special. We continue to strive for excellence in design and to push the boundaries of imagination in creating extraordinary spaces that we hope will provide enjoyment for many years to come.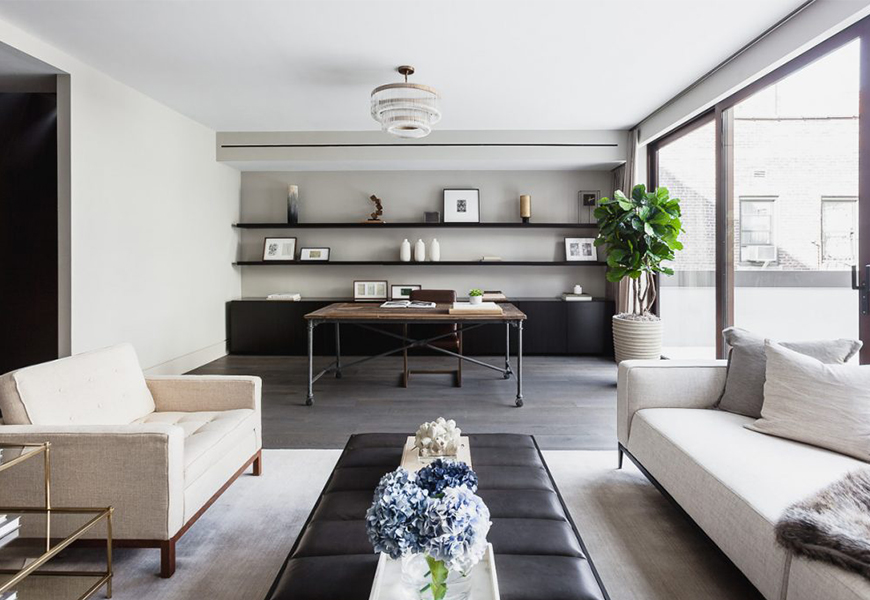 To see more examples of PID Floors visit their website, and visit their showrooms in the DDB, Suite 1500, and the DCOTA Suite, A-124. Be sure to explore PID's new Foundation Line.