What do you get when you cross science and art? You'll have to check out the PDC's Blue Lobby to find out (or scroll down)!
'Diametros Petals' is an installation by Los Angeles-based artist Shana Mabari, whose body of work explores the cross-pollination of art and science through sculptures, installations and environments. These lenses provide sensory and visual perceptions through the orchestration of light, reflection, color contrast and geometry, with the intent to play with the experience of physical space.
The 'Diametros Petals' series was first introduced on the scenic rooftop at the Museum of Art & History (MOAH) in Lancaster, California. Now, Mabari is excited to see it within the PDC's interior built space.
"Architecture is living sculpture, and having my work placed in a space that really promotes that is exciting – it feels very natural, seamless," says Mabari. The lobby is so expansive that it allows the work to really breathe."
The acrylic-based petals comprising the free flowing exhibit pop in their colorful new home, with bright hues of red, blue, yellow and green. Some mirrored and translucent discs in the display are close enough to each other to create new blended hues, such as carrot-y orange and deep purple, by looking through two pieces simultaneously.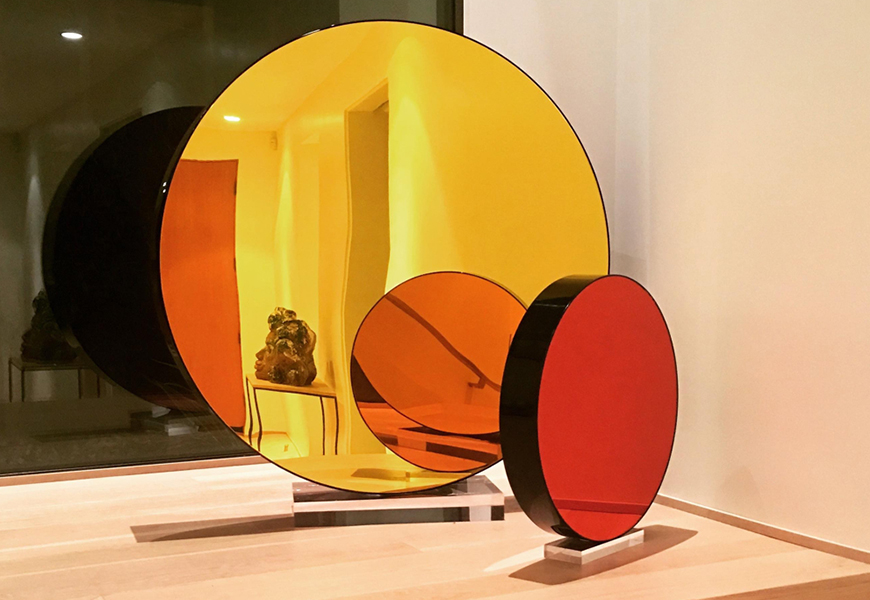 Mabari, who has been making art and creating projects since childhood, studied space, sculpture and engineering in the U.S., Paris, Tel Aviv and India. She has created optical illusion labs and worked with world-renowned vision scientists at California Institute of Technology in Pasadena, and in Zurich, Switzerland at the Institute of Neuroinformatics. Mabari has fluidly traveled back and forth between the fine art and science communities internationally.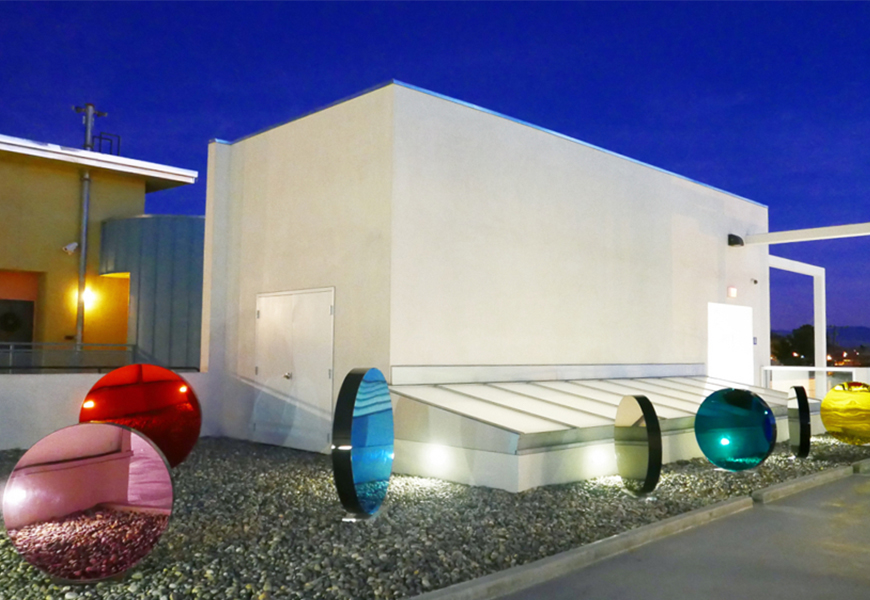 From fine art to aerospace, Mabari created installations that play with and challenge our imaginations, and explore concepts of physics. A proponent of the Light and Space movement that formed in California in the 1960s, she continues that tradition, and believes in ongoing experimentation with materials, light and space. Her inspirations include James Turrell, Zaha Hadid, and Buckminster Fuller.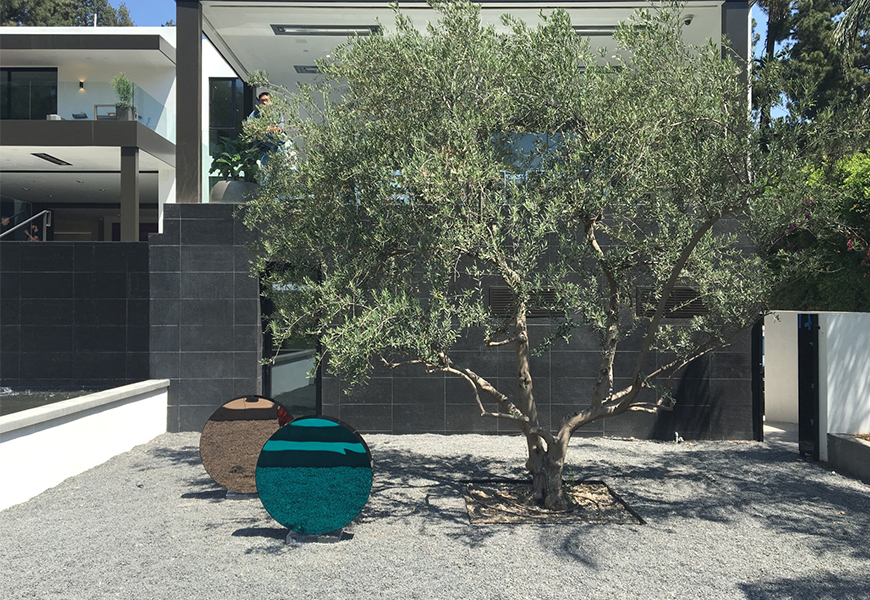 "I love investigating art and aerospace materials in very similar ways. I encourage the marriage of the two worlds, and see their natural overlap," says Mabari.
In addition to working on her sculptural pieces, Mabari is currently researching NASA's SOFIA (The Stratospheric Observatory for Infrared Astronomy), a 747 Boeing aircraft transformed into a giant, 8.2-foot, infrared telescope. It is used to study the atmosphere of other planets, the fields of gas where stars are born, and the composition of comets. Mabari is in conversations with NASA for her to experience it in flight in the near future.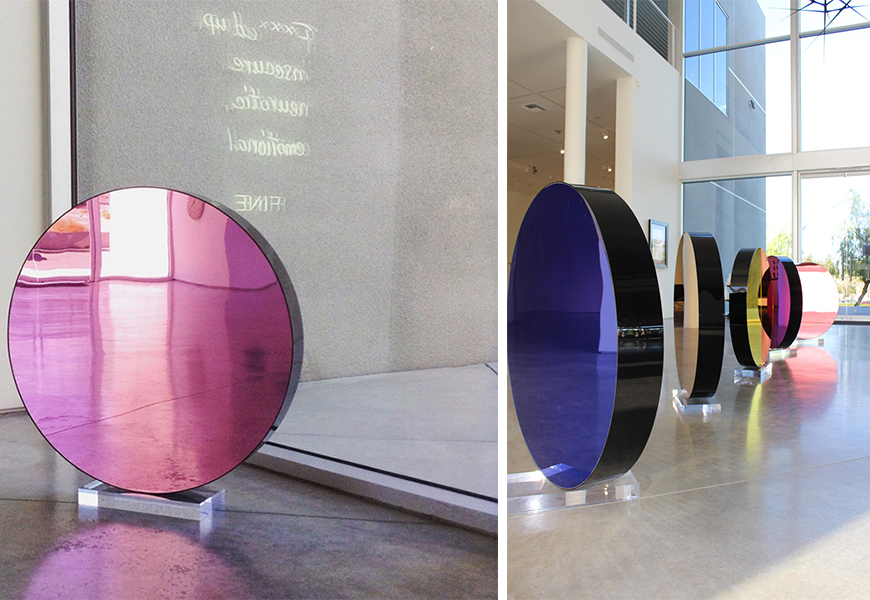 "As an artist, I feel one of my greatest challenges is to grow into other fields and areas that are complementary. Projects such as SOFIA offer incredible opportunities to gather information, and expand creative possibilities into new realms," Mabari says.
'Diametros Petals' and other works by Mabari – including the monumental 'Rectangle,' previously installed on Santa Monica Boulevard as part of the City of West Hollywood's "Art on the Outside" public art program – are on exhibit in the Blue Lobby through July 2018.