GDG sat down with Noah Pelletier, Forbes & Lomax's ambitious new brand development manager to chat about the UK brand and his career. It was clear right away that Noah has the creative and strategic savviness to propel him into his new business venture.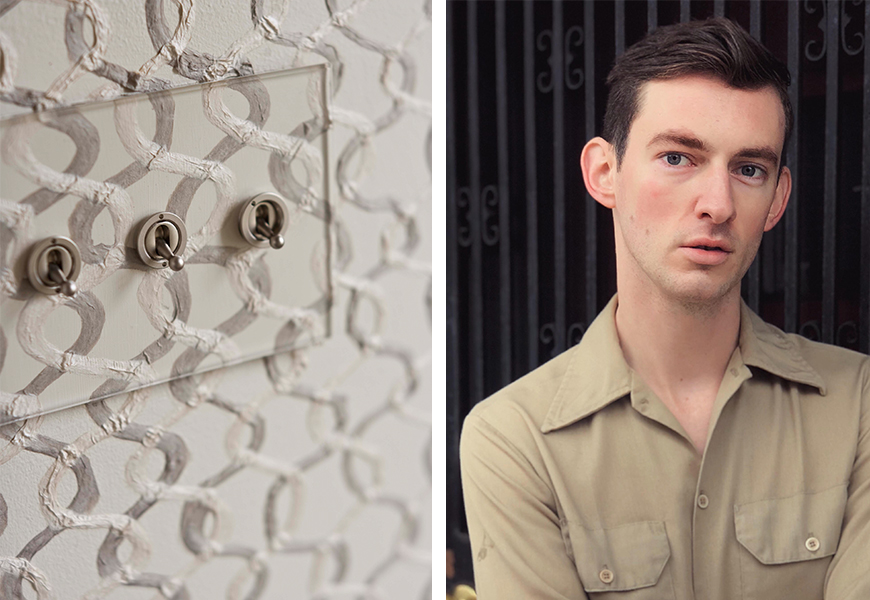 (Left) Invisible Lightswitch with stainless steel toggle switches (Right) Noah Pelletier
GDG: How did you get started in the industry?
Noah: From a young age I've always been artistic, I went to school for studio art & design. But my career actually started in fashion when I moved to New York and took a job at Fendi in sales/visual merchandising. My second job was at Barneys on the Women's RTW floor. I had a blast as the Acne Studios specialist, attending fashion presentations, assisting with the buy, and styling clients.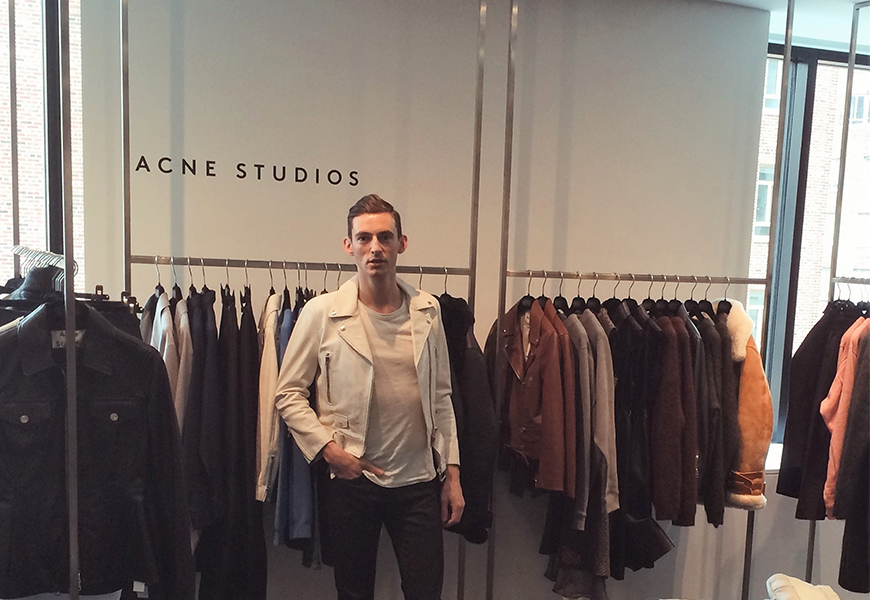 (Above) Pelletier during his time as the Acne Studios specialist
After six years progressing through the fashion industry, lastly as wholesale director for a leather handbags brand, I was eager for a new challenge and change of scene. Working with interiors and décor brands felt like a natural progression since I've always been passionate about beautiful environments and objects.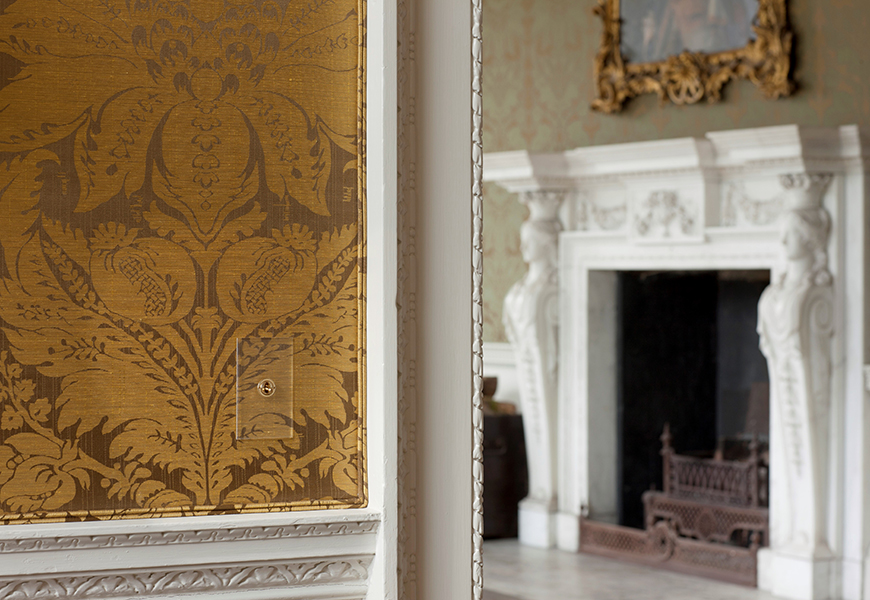 (Above) Invisible lightswitch with a gold toggle switch
GDG: Tell us about the transition from fashion to interiors.
My experience with fashion and style translates well into design and interiors. One is ornamentation for the body, and one is for the home. Many of the same principles apply. You can use the same eye for color, rules of proportion, print mixing, composition etc. Art is art whether it is worn on the body, adorning an interior, or hanging on the wall of a museum.
My first step into the design world came as showroom director / national lighting coordinator for LLADRÓ USA at the D&D building. I worked to grow the business and enjoyed forming brand collaborations, contributing to showhouses, and planning special events.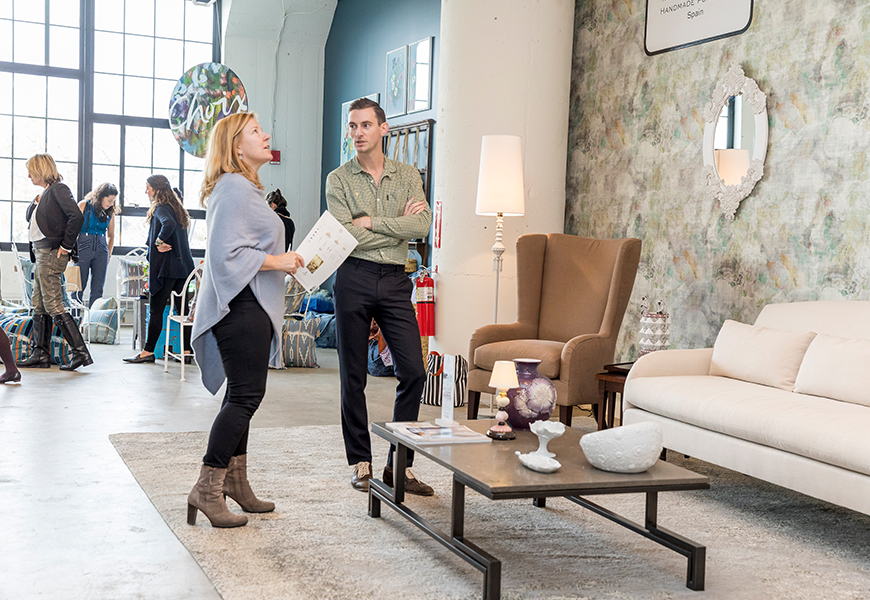 (Above) Pelletier as LLADRÓ showroom director
GDG: How'd you make your way to Forbes and Lomax?
Noah: After a couple years at LLADRÓ, Forbes and Lomax approached me with an opportunity to come on board as business development manager. I've always admired the brand and appreciated their sophisticated designs with a nod to the past.
The brand started in London and approached light switches and outlets from an aesthetic point of view. The collections are inspired by the original switches of the 1930's era which were no longer available, now available with an attractive design easily integrated with modern homes.
(Above) Two gang push buttons in antique bronze
GDG: What are you most excited about in regards to your new role?
Noah: With Forbes and Lomax, I'm excited to continue to develop our relationships in the design community. I'll be focusing on brand outreach, as well as some special projects such as updating marketing materials and imagery. I love seeing the unique ways that designers incorporate our switches into their projects. I also enjoy being a part of a brand with a specific point of view, as we're able to provide some of the special details that contribute to a remarkable interior.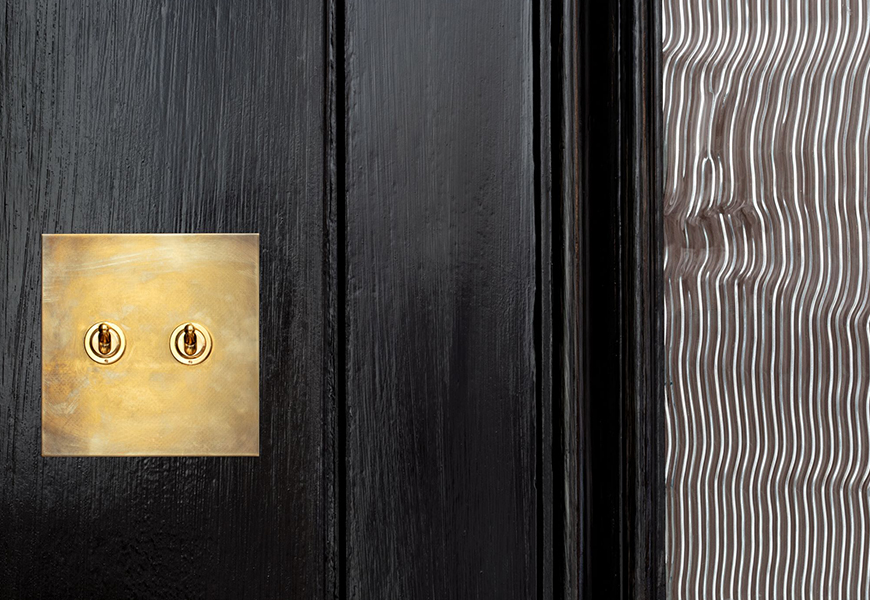 (Above) two gang toggle switches in aged brass
GDG: What do you love most about what you do?
Noah: I love meeting new people and interacting with clients. I especially enjoy seeing designers' mood boards and concepts for what they're working on. I'm a huge history buff so I'm drawn to classically inspired designs and inspired by historical periods. I love seeing those influences come to life in different ways whether through antiques, elaborate wallpaper, or the timeless touch of our light switches.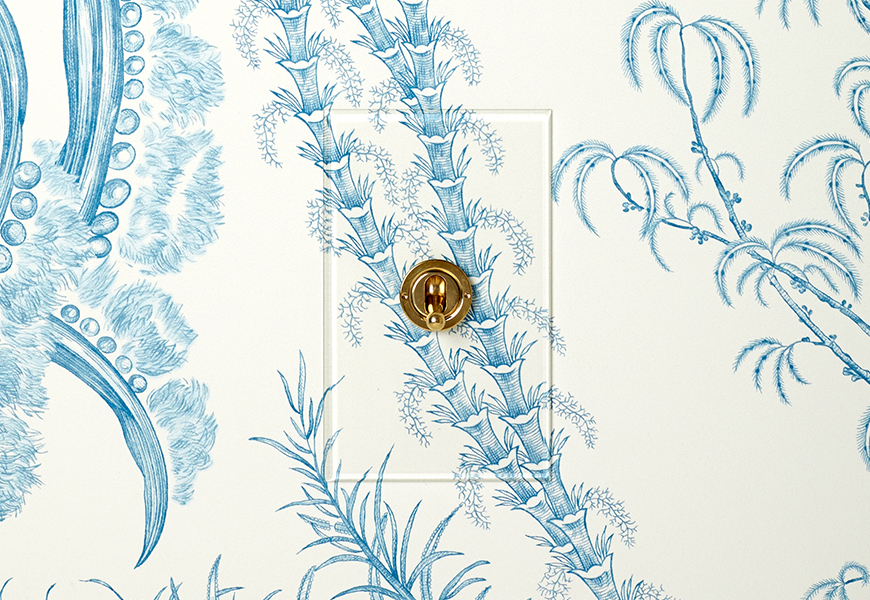 (Above) Invisible Lightswitch with aged gold toggle
GDG: Can you share anything you're working on currently?
We have many residential and hospitality projects in progress.
We're also excited to be partnering with Ariel Okin on her bedroom suite at Holiday House this year. We can't wait to see how she incorporates our switches into the space! Especially since she's chosen to use de Gournay wallpaper in the bedroom, which pairs perfectly with our Invisible lightswitch.
See Ariel Okin's finished product at this year's holiday house here.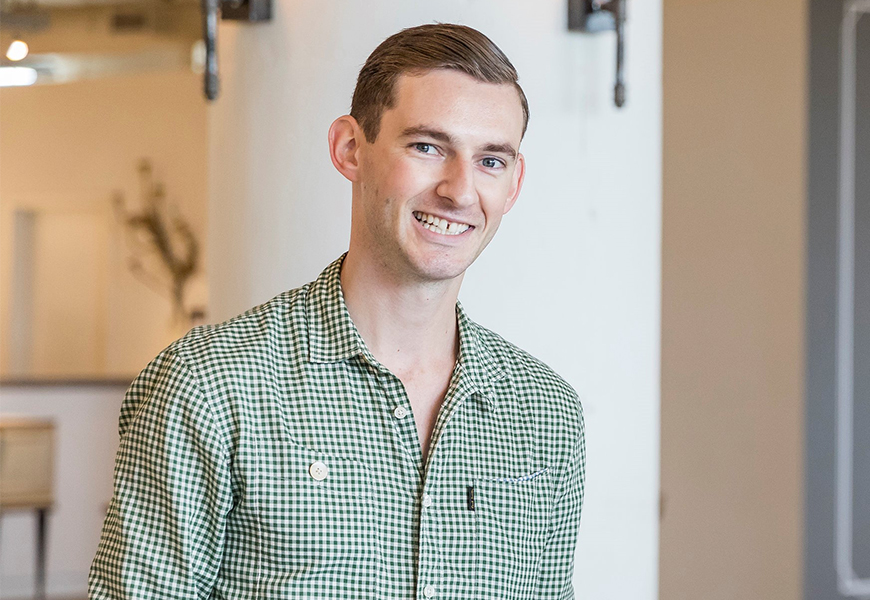 Visit Noah in the Forbes & Lomax Showroom in the D&D building, Suite 1502!
To see more stylish switch scenarios, click here for Dering Hall's recent Forbes and Lomax feature.