Gloster, the leading British outdoor furniture brand, opens its carefully crafted teak doors in the D&D Building, their first U.S. Flagship studio. During Fall Market 2017 in October, Gloster threw a grand grand opening celebration, and now the showroom offers a show-stopping new collection, 'Atmosphere.'
The creator of Atmosphere, Danish designer and graduate of The Royal Danish Academy of Fine Arts, Cecilie Manz is a master across the product design spectrum. Cecilie has created everything from luminaires, glass, porcelain, and bathroom ceramics to Bang & Olufsen loudspeakers. Over two years ago, Gloster approached her with what would become her first furniture project, a challenge she eagerly accepted.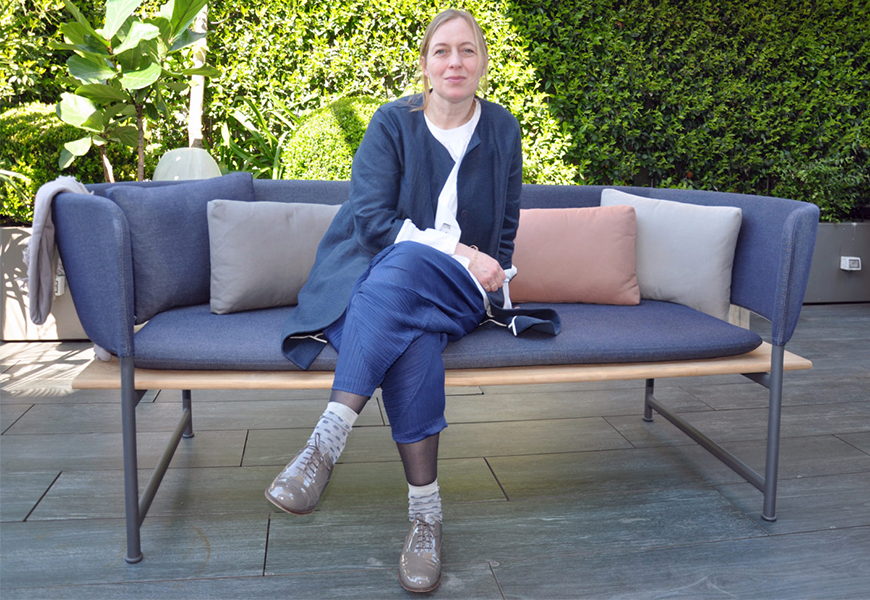 "It was such a nice way to work. Gloster allowed me to grab hold of an idea and just work. It's always so frustrating when companies are chopping off your sketches or creations, but that wasn't how Gloster worked," Manz said.
The word 'atmosphere' is multi-faceted, including everything sensory under the sun. Atmosphere conjures a range of emotional reactions. Sometimes it buzzes with the sounds of laughter and chitchat, soaking up the sounds of friends and family. Other times it's peaceful, a relaxing feeling of being at one with your surroundings. An atmosphere is a natural, living and changing thing, but also something that can be created or intensified.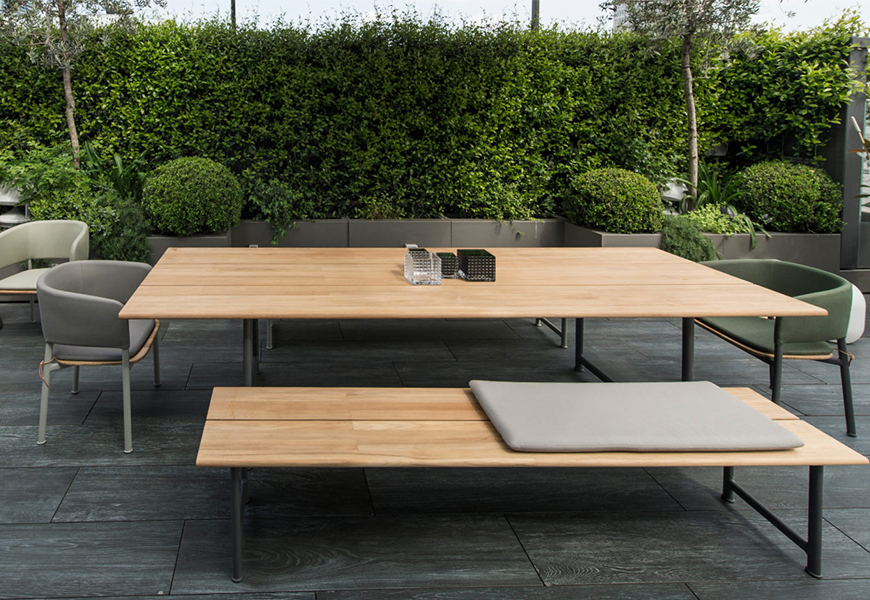 Cecilie Manz isn't just a product designer; she's an atmosphere observer and creator. She's a design anthropologist. In the Atmosphere collection, Cecilie has drawn from her observations of people at rest. She asks the little questions we take for granted and answers them with her designs.
How do we sit when we're relaxed? How do we dine when we're outdoors? Universally we tend to slouch a bit when we're spending time in a relaxed outdoor setting hanging with family or friends and after enjoying a spirit or two. Cecilie accounts for these unconscious human habits with lower seated furniture and with a seat that can be sat in or lounged long on. Moments can be shared flexibly and comfortably because personhood was the foremost design specification.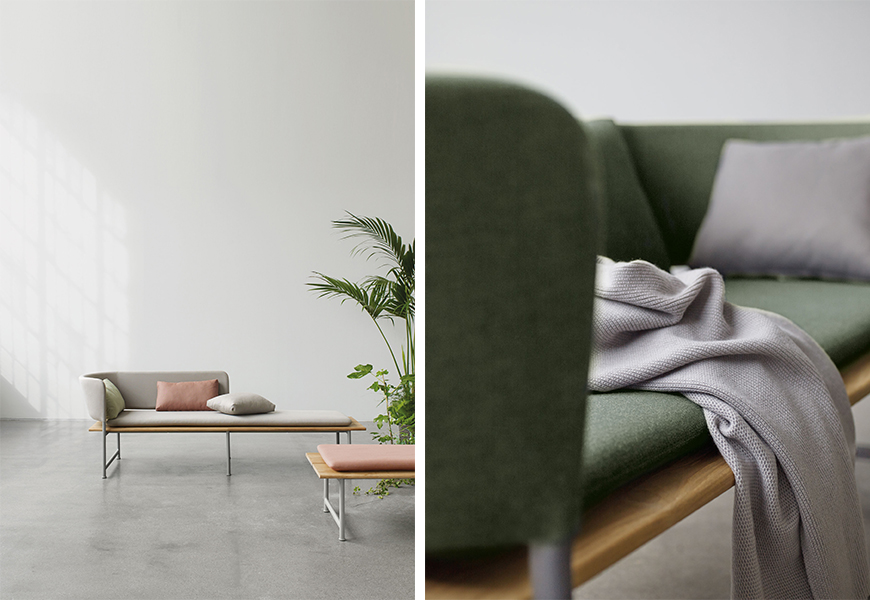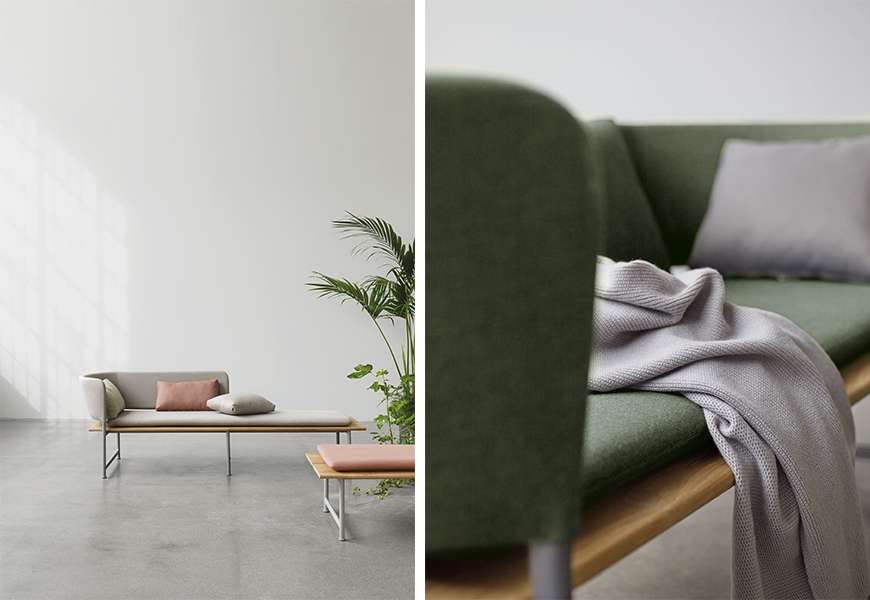 "Sitting lower pulls you into a familiar, soothing embrace – welcoming you to unwind and stay longer. This low dining is casual and relaxed made for the outdoors, unlike posh high dining," Manz said.
Cecilie has used her intuition to embrace the emotional side of design and create a minimalist, expansive furniture collection using a new material, Gloster's signature teak, for the first time. The series of dining and seating components share slim lines and warm, curved upholstered arms and backs. In addition, the teak comes unfinished, therefore customers can allow it to turn into a natural grey over time, oil it to keep it the original color or even stain it to their liking.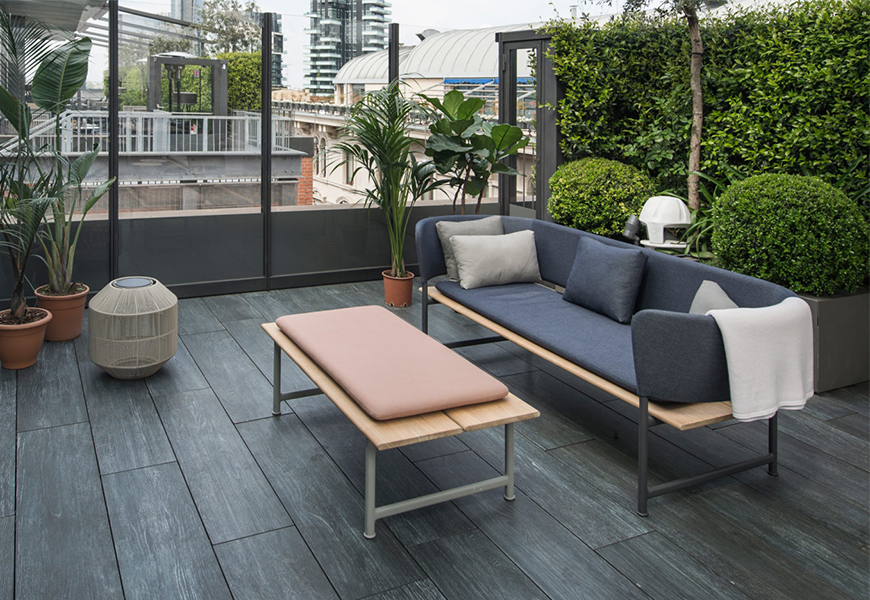 Although Gloster gave Cecilie full creative freedom, she found her biggest difficulty with this collection the ability to "deselect" items. One sketch can be turned into 10 different directions and projects, but Cecilie recommends reeling yourself in and taking that first sketch at face value.
"The first sketch is important. You can draw 100 sketches later that develop the initial idea that may look nothing like it. But, the first sketch is more of a feeling than a visual. This feeling is the red thread that keeps you focused during the process," Manz said.
Most important, Cecilie's designs are made with personal livability in mind. If she can't see a product seated comfortably in her own home, she won't design it.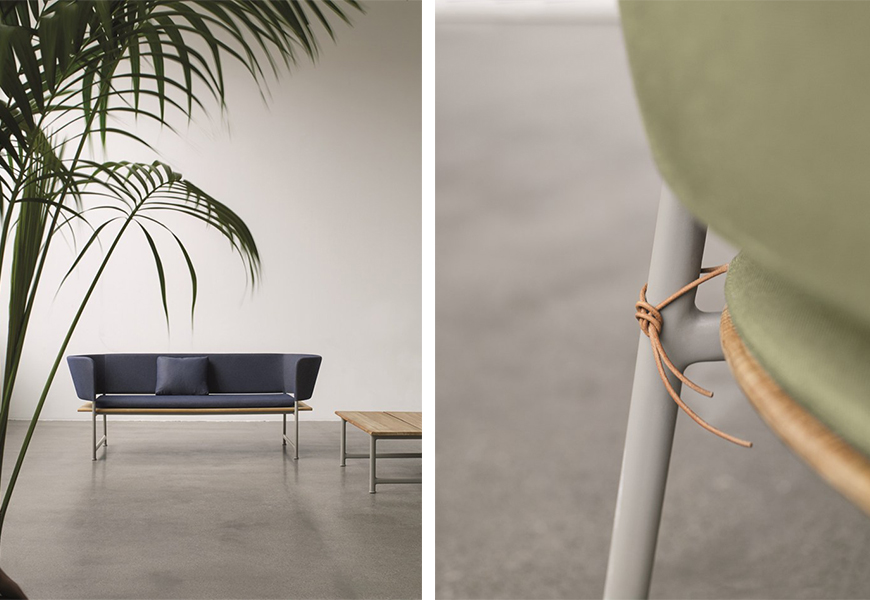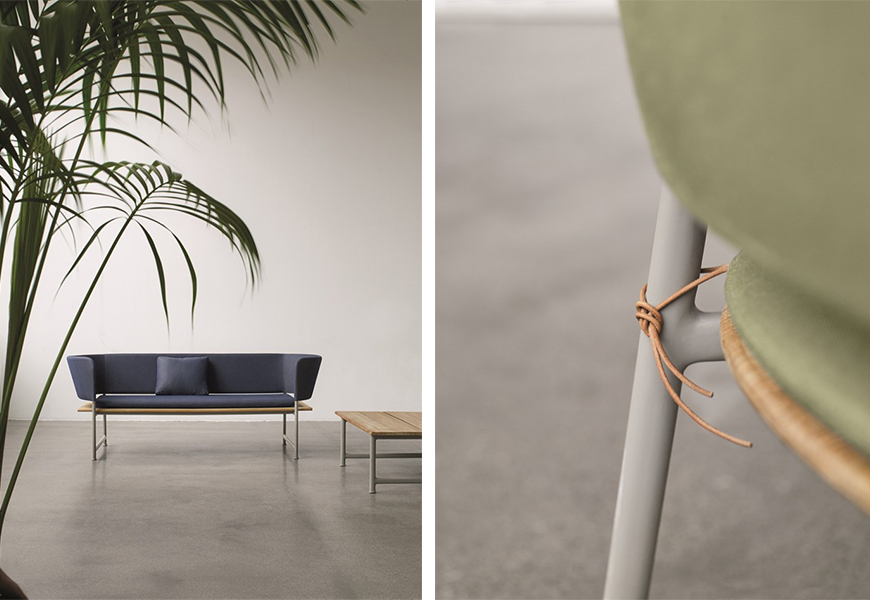 "I view all of my works as fragments of one big, ongoing story where the projects are often linked or related in terms of their idea, materials and aesthetics, across time and function," Cecilie said.
To feel the serenity of the Atmosphere collection and view Gloster's first U.S. flagship showroom visit Suite 1601 of the DDB.