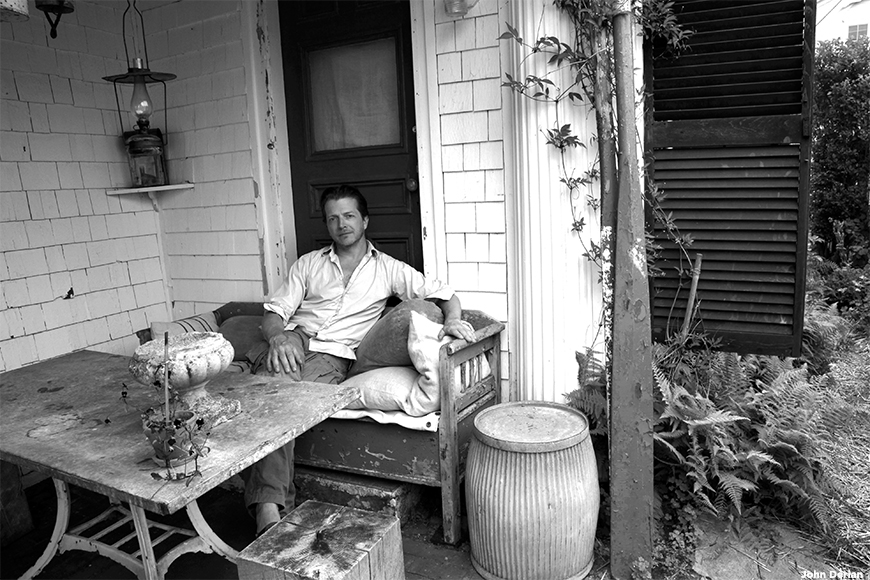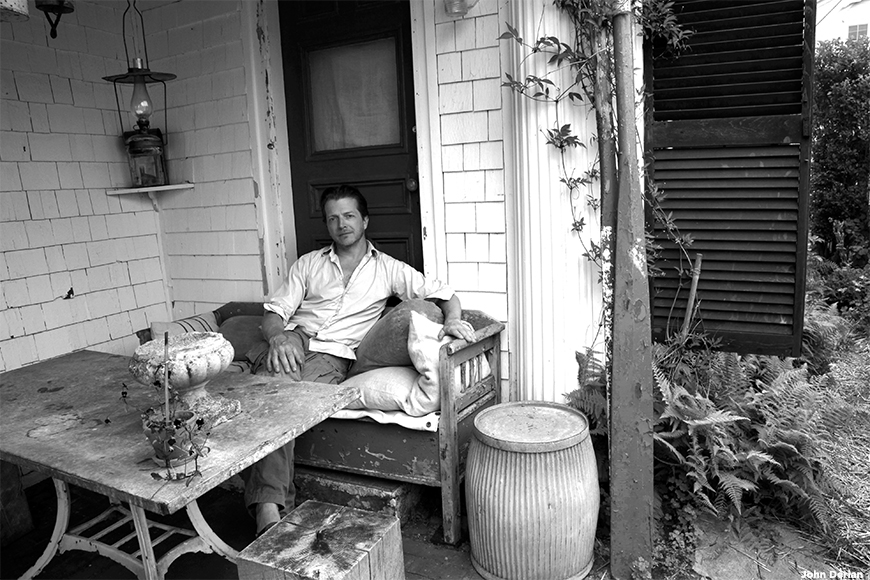 John Derian of John Derian Company Inc. is an artist and designer who transforms printed images from the past, and transports viewers to another world. Since the mid 80s Derian has worked with antique printed images in collage and then in decoupage. Thirty years later he compiled "Picture Book", but this photo story doesn't end here.
Now, in tandem with Designers Guild, Derian announces the launch of an exclusive new collection of fabrics, wallpapers and accessories labeled, 'Picture Book' available at Osborne & Little.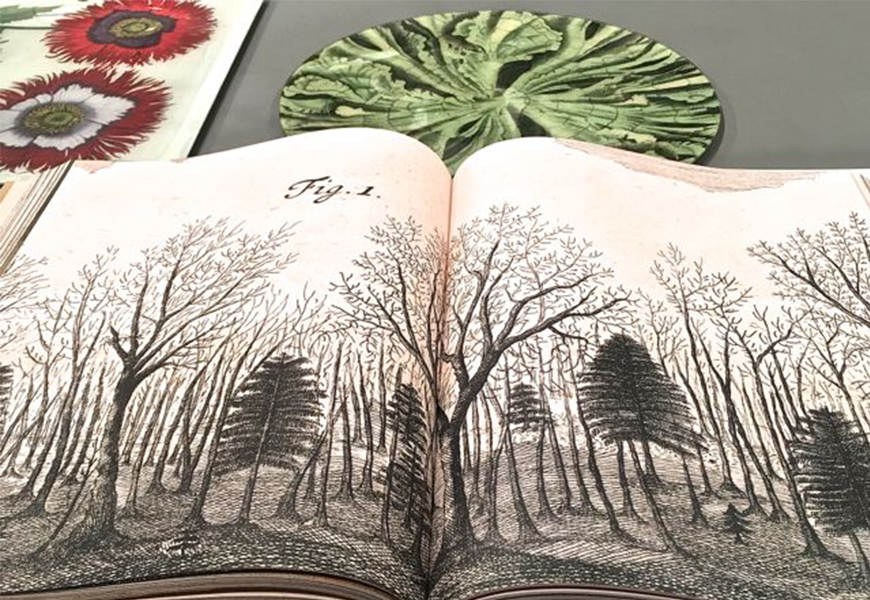 With private access to the extensive Derian Company archives, the entirely endearing and exquisite new collection is also wonderfully evocative.
"It's really exciting to see some of my favorite images used in bold new ways, and it's especially meaningful to me, personally, because it's a collaboration with someone I've known and admired for 25 years," Derian said.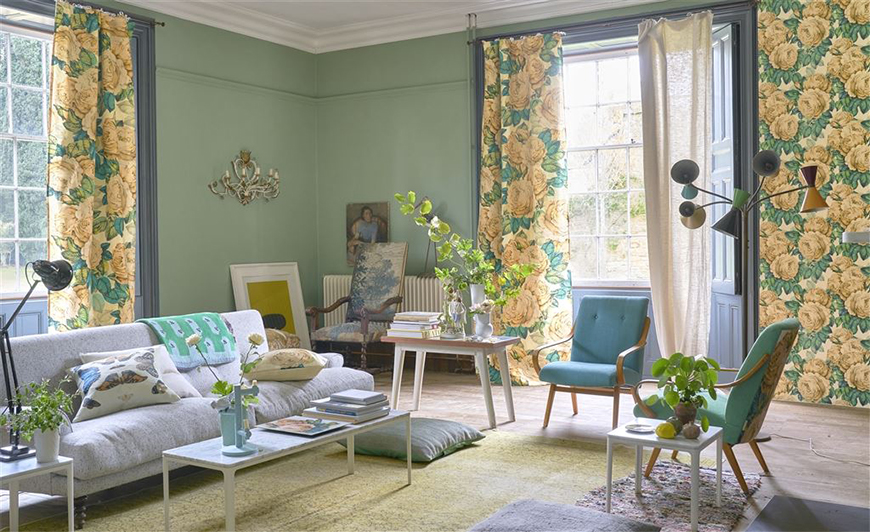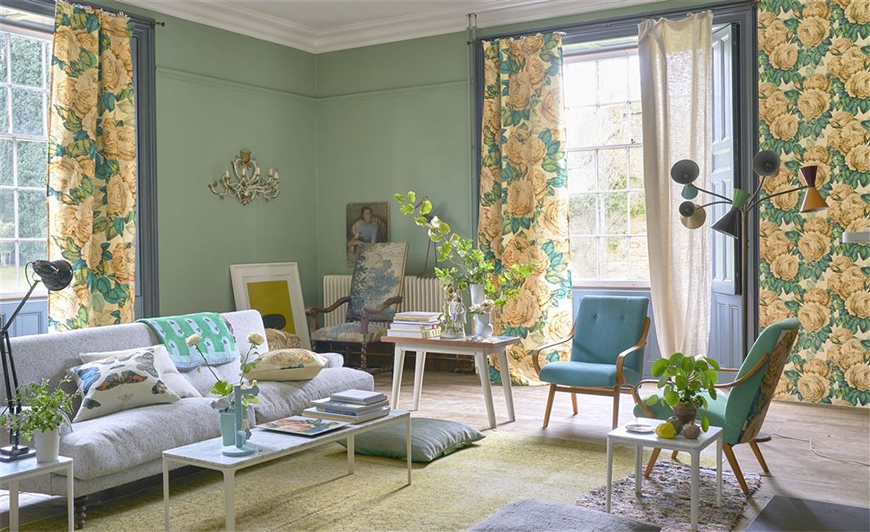 Meet Tricia Guild, Founder and Creative Director of Designers Guild, and most recently, designer of the John Derian collection window vignette in the DDB lobby. A long-time admirer and friend to Derian, Guild channeled her inner crafter and the essence of the collection, to begin designing the window.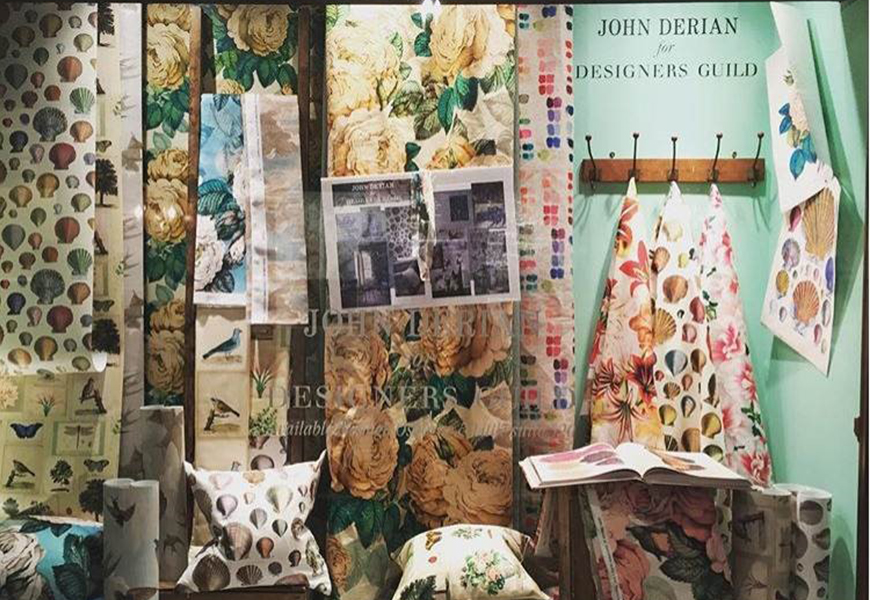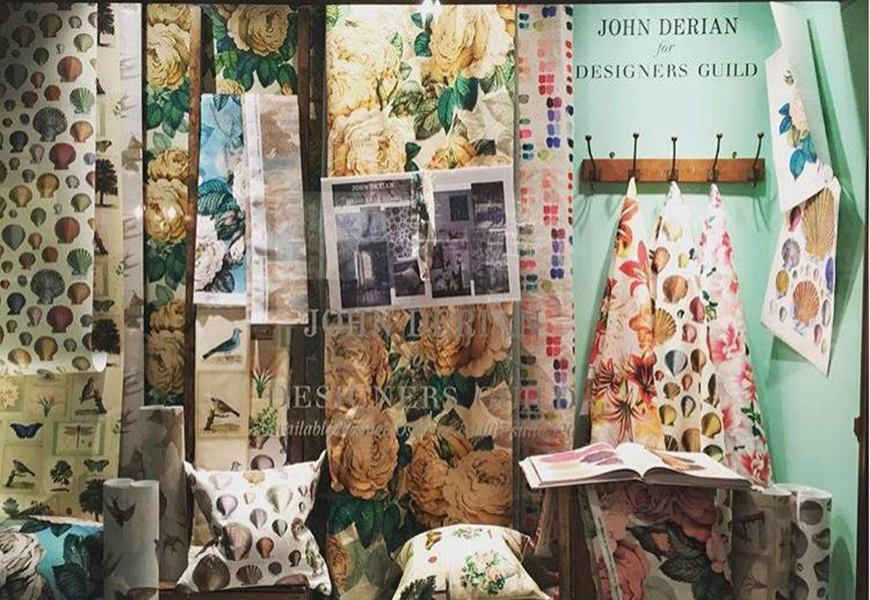 "The collection is a wonderful reflection of John's inimitable aesthetic and so I think people who see the display, will instantly recognize the essence of his brand. We wanted to show John's naturally eclectic style and we really wanted the display to feel like you've stumbled into one of his shops," Guild said.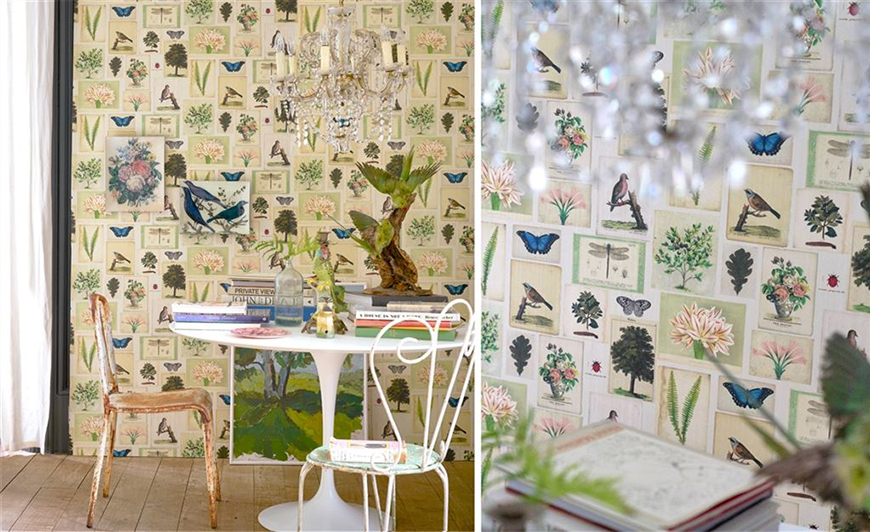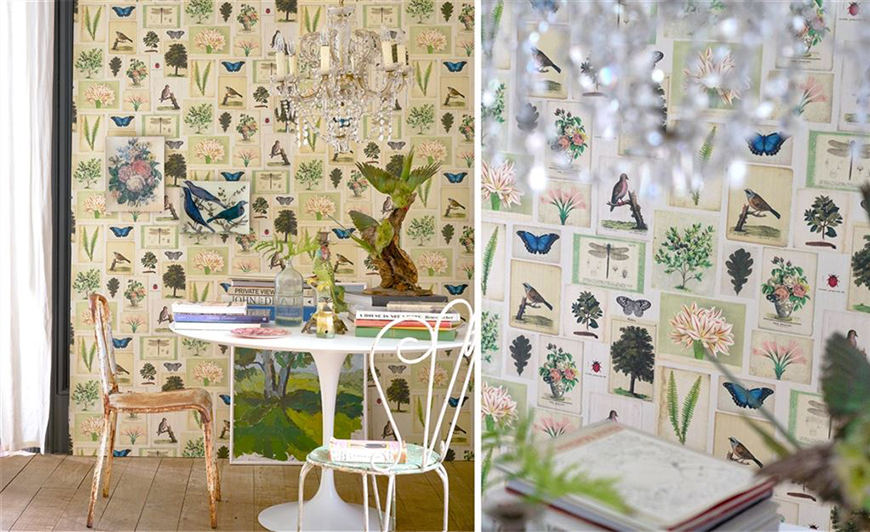 The window incorporates gorgeous linens in tonal color ways that provide the perfect balance of prints/solids and can be described as eclectic, romantic, contemporary and vintage. The collection uses intricate botanical illustrations, romantic florals and vintage prints with a natural essence.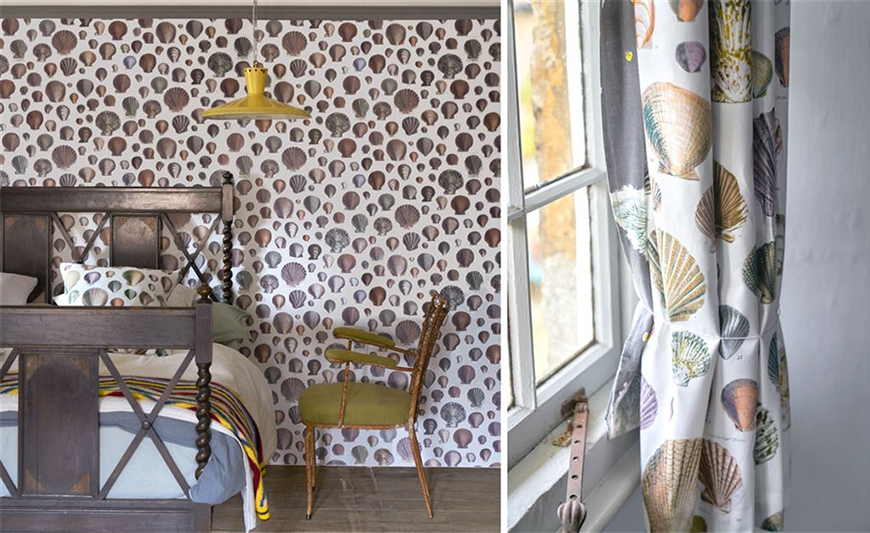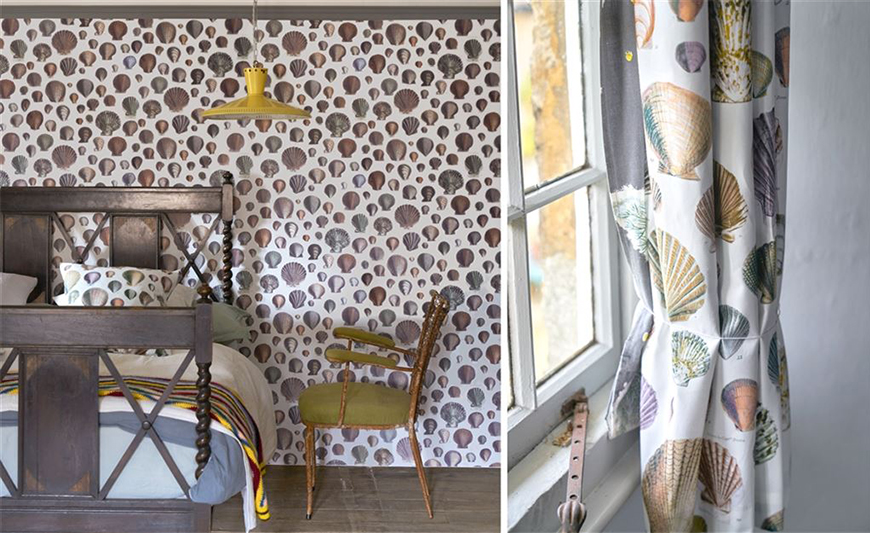 "All of the mediums I work with continue to be about sharing these beautiful antique natural history images that I love. Finding new ways to share this kind of imagery is exciting and now with wallpapers, textiles and cushions more people can experience the beauty of these timeless images in their homes," Derian said.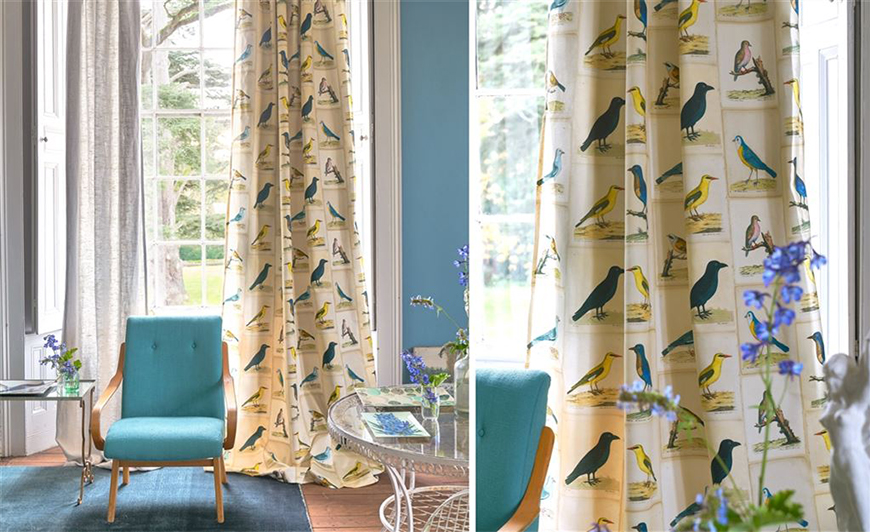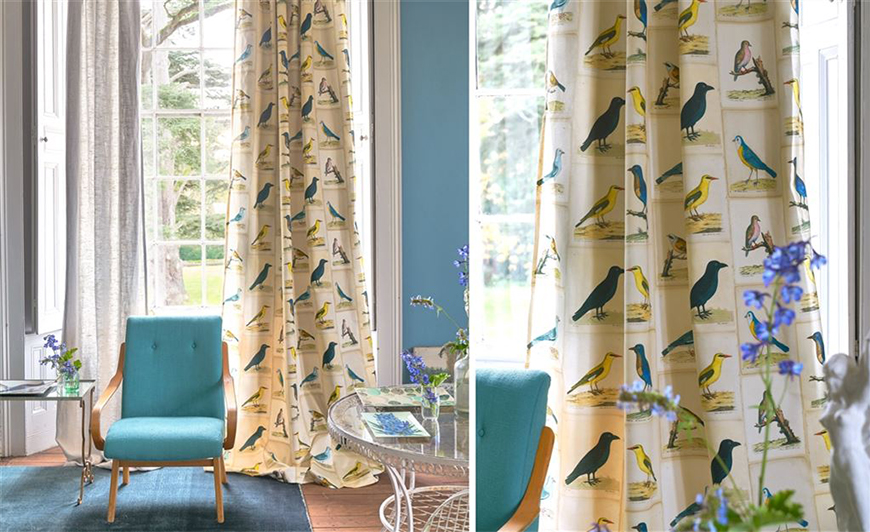 However, when not sourcing images or designing, Derian remains one with nature as he spends "80% of his time out in nature hiking, biking and exploring at his house by the sea."
Here in the DDB, Guild brought "a one-with-nature" landscape to a modern window that was developed as beautifully as its featured collection.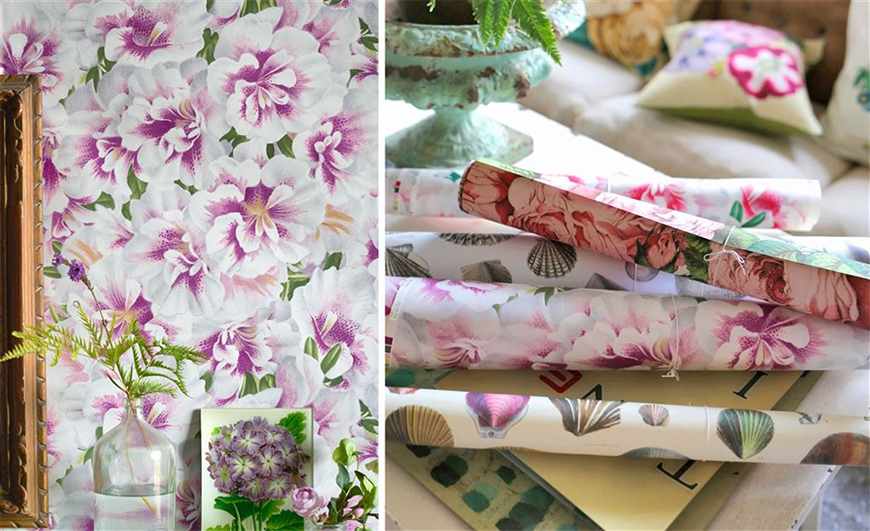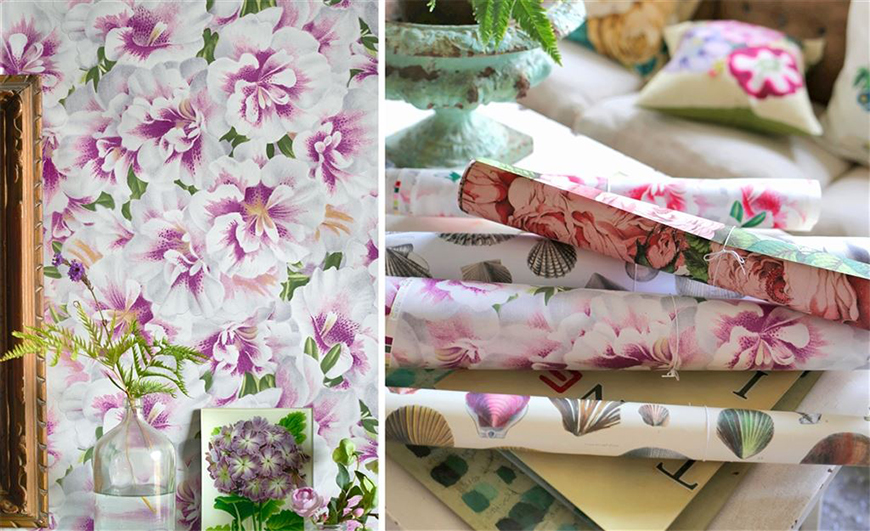 "Modern society is incredibly chaotic, so I think it's utterly refreshing for people to see something real, something tangible. Today it is unique to show and see something simpler, that I think is very invigorating," Guild said.
As with any window display that Guild creates, her ultimate ambition is to stir the sense in people that they must immediately go on and discover the collection for themselves. Therefore the window has to be visually stunning and relatable — people need to see it, and be able to imagine how they could use these designs at home.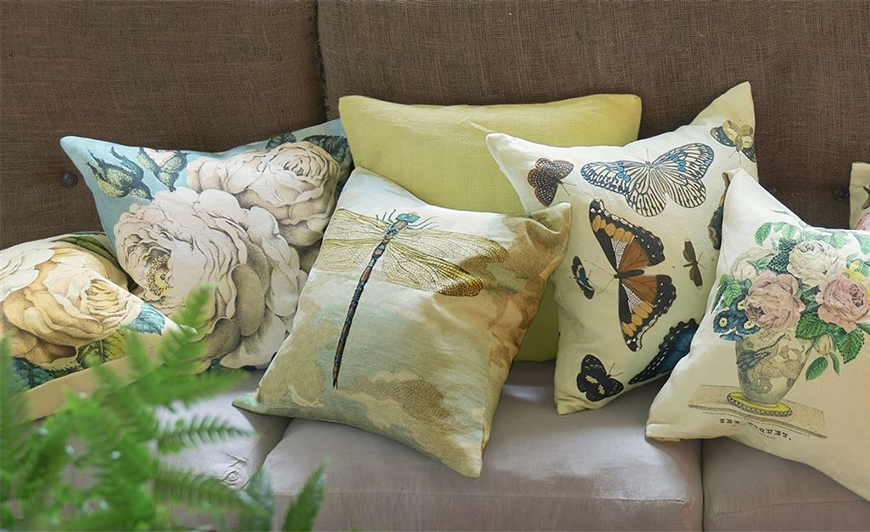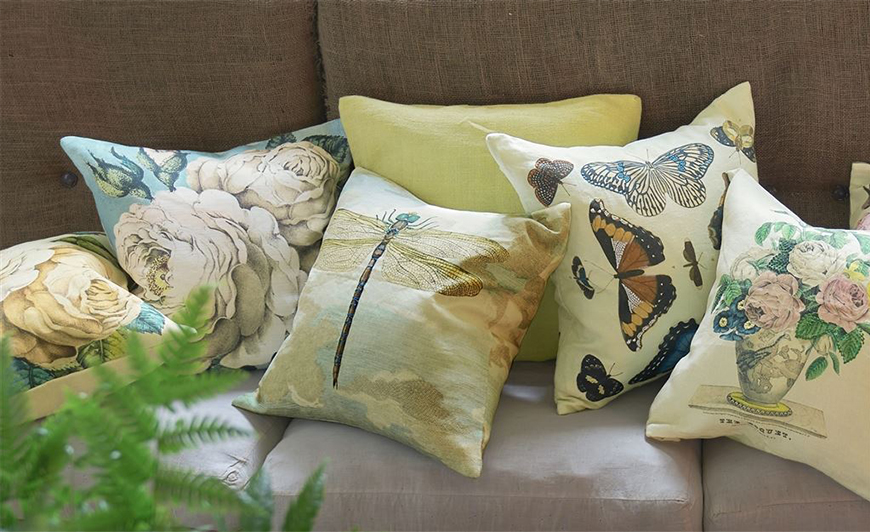 Derian said the "Designers Guild team did an amazing job transforming these 19th Century images into beautiful prints for fabrics and papers, keeping the integrity of the imagery in tact, while modernizing it for today's market – and tomorrow's."
Be enchanted by the Osborne & Little window display in the DDB's 3rd Avenue Lobby, featuring John Derian's vision and Guild's creativity.