The next generation of designers is challenged with a lot more than just incorporating millennial pink into new design. They have to be dreamers, innovators and most importantly, creators.
New students from The Alpha Workshops Studio School (AWSS), and their Decorative Arts Instructor, Carol Cannon, joined Benjamin Moore showroom director, Dionne Gadsden to learn about color and the Benjamin Moore brand.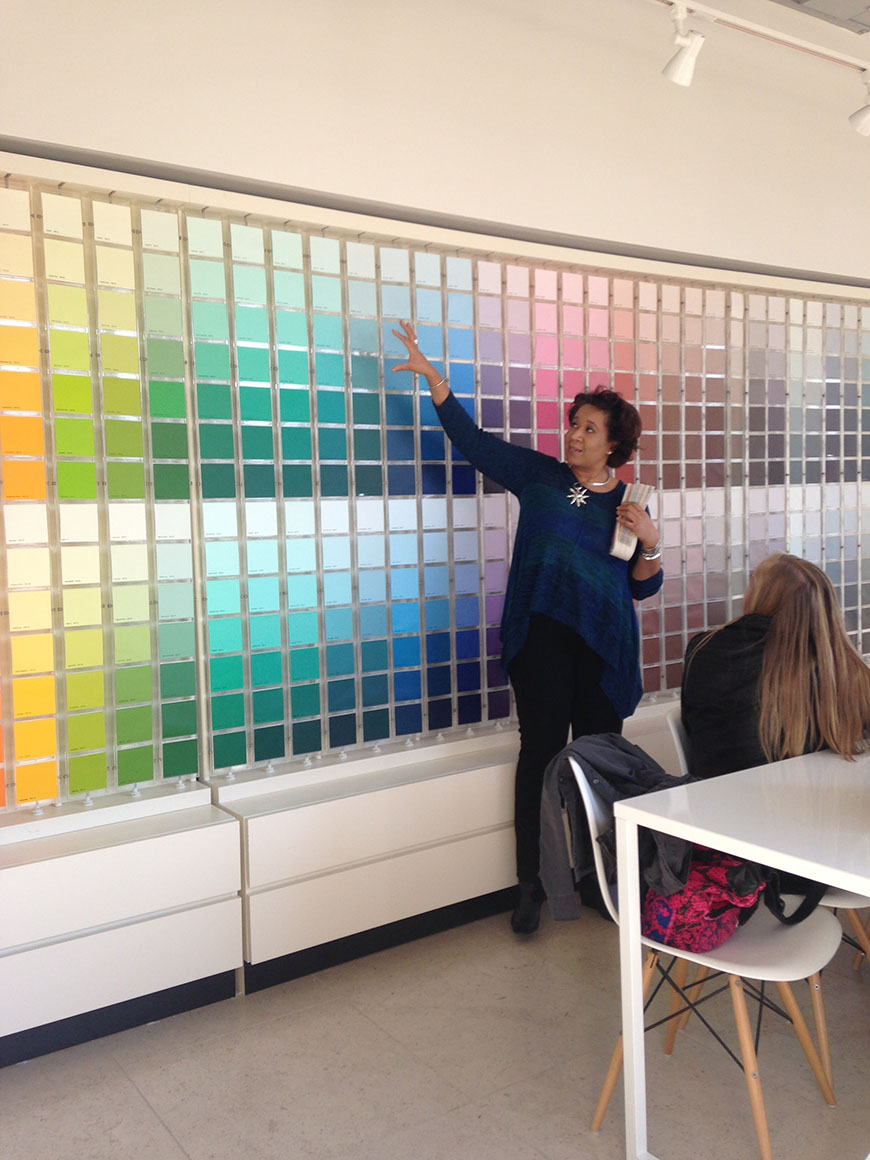 AWSS is the only nonprofit organization providing decorative arts education and employment to at-risk youths and adults with disabilities or other vulnerabilities. The Alpha Workshops proudly serve the LGBTQ, HIV+/AIDS, and ASD communities of New York City and beyond.
Since 2014, Gadsden has hosted the AWSS students for tours and presentations over a dozen times. When the students reach the "color theory" section in their curriculum, Gadsden opens the Benjamin Moore DDB showroom for them – whose walls are lined with swatches in every color imaginable. Gadsden is passionate about teaching and has taught students from local design schools as well as students from Melbourne, Australia and Texas.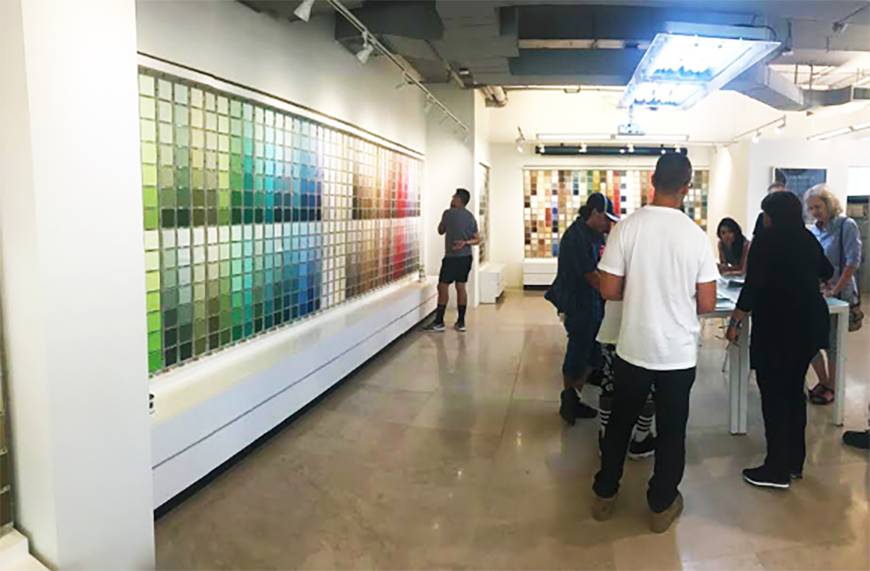 "I teach these classes to really solidify design and color as a practice. We put in the hours and study just as hard as other professionals, like doctors and lawyers. We're creative, but the business part seems to be lacking a bit which worries me," Gadsden said.
Gadsden explained to the eager students that it's not just about painting the product on, you have to think outside the palette. Students have to think about how much light will hit the painted surface, what material it's made of, etc. She further explained that students should proactively use color terminology language to maintain their professionalism.
"You don't hear a doctor talking to another doctor about that 'thingy' on the bone," Gadsden joked.
Gadsden completed the program by painting a very visual concept for the students. She discussed that everything in this is world is designed, the people, the restaurant you go to, etc., was all planned by someone with a trained or natural eye.
Her personal mantra? 'Live by Design.'
Visit Dionne within the Benjamin Moore Showroom in the DDB Suite, 1803.
**Design students are also welcome to visit the D&D Building's Marketing Office in the Concourse Level for free samples of fabrics, wallpaper and more!