In the world of 'likes' and 'swipes' it's easy to feel overwhelmed and out of touch – even with a touchscreen. Building a brand is no easy feat, especially when your brand is you.
Today, during the DCH's Spring Market in The Shade Store, Suite 1070, One Kings Lane President Debbie Propst will lead panelists Paloma Contreras; a designer who pens La Dolce Vita blog, and designer Benjamin Johnston as they share their insider tips for building a brand in the digital age. The talk celebrates the launch of an exclusive new window treatment collection, One Kings Lane for The Shade Store.
Paloma Contreras is an award-winning designer and design blogger based in Houston, Texas. Unlike most, first came blogging and then came her career in interior design. Since making the jump, Paloma has been recognized as a "Next Wave" interior designer by House Beautiful, named on LUXE Magazine's "Gold List," and most recently, identified as one of 10 "New Talent" designers in ELLE DECOR.
Paloma's experience in writing and developing an online blog is the first tool she's utilized to build her personal brand. GDG chatted with the savvy design maven for a recap on her tips for building a brand, managing a professional blog and balancing a profession in interior design: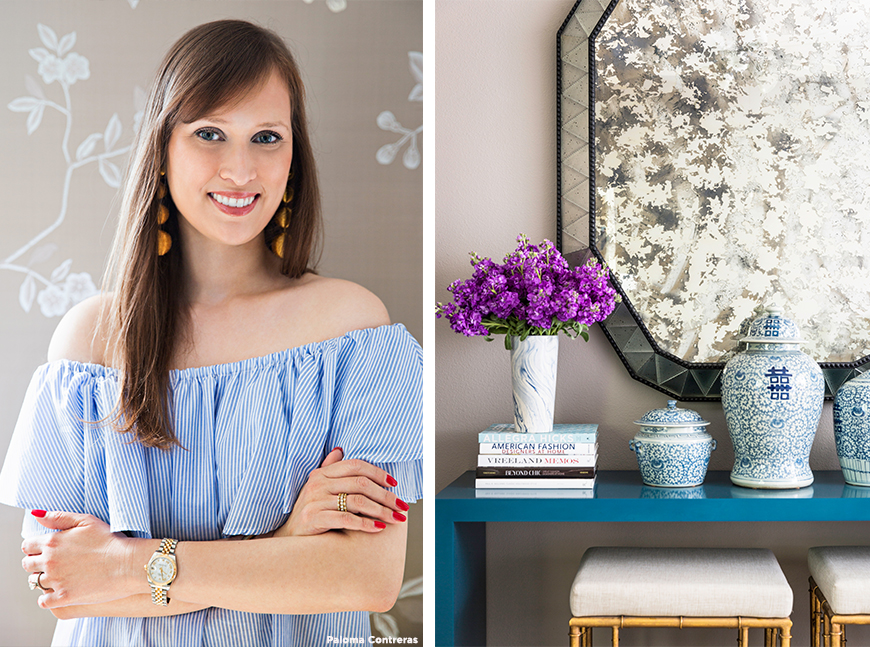 Holly Speck, Editor: From one interior blogger to another, how do you think the internet/blogs have played a role in modern design?
Paloma Contreras: Blogs can be incredibly informative and inspiring. Before, you really had to seek out specific information, but in the age of blogs, you can learn about emerging artists, legendary designers, new artisanal techniques and so on by reading your favorite blogs. We have access to so much information now!
HS: What are your tips for building a brand in the digital age? Do you consider La Dolce Vita an extension of your brand or a brand in itself?
PC: The beautiful thing about building a brand in the digital age is that it really levels the playing field. We all have access to the social media platforms. The key differentiators are the quality of one's content, consistency, transparency, and a unique point of view. My blog has definitely become an extension of my brand. Everything falls under the umbrella of Paloma Contreras Design and La Dolce Vita is the way that I am able to share my voice, perspective, and work with my audience on a daily basis.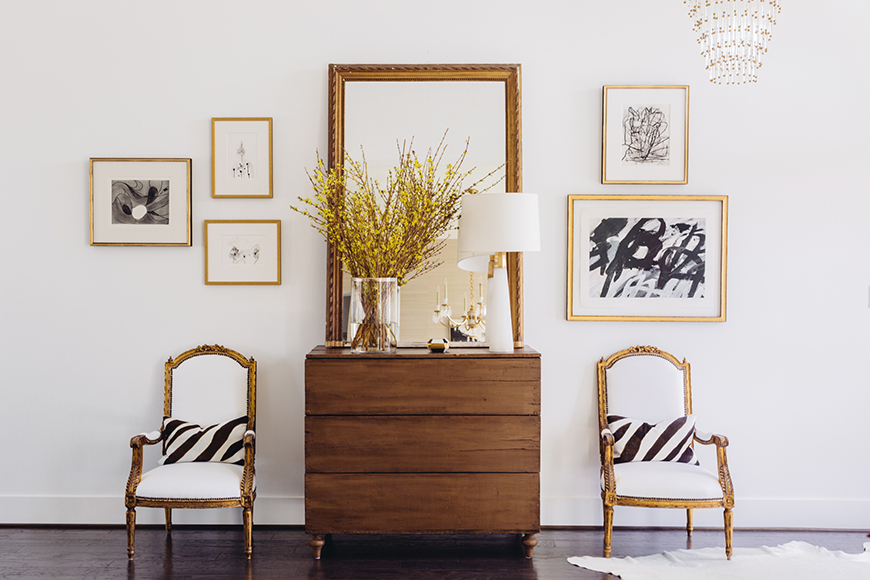 HS: When did you decide to create your blog? What is the blog's purpose to you and has this changed or developed over time?
PC: I started writing my blog in July of 2007 as an outlet for summer boredom during my first career as a high school Spanish teacher. It began purely as a way to get myself to write more. Because blogging was a brand new platform, I didn't feel the pressure to make something out of it initially. It was purely a creative endeavor. Over time, my focus was cemented in design and it all grew very organically. The blog has been an incredible vehicle and has completely changed the path of my career. Today, it is an extension of my brand and also functions as the marketing arm of my design firm, Paloma Contreras Design.
HS: How does your journey as a blogger-turned-designer give you a unique perspective?
PC: Starting my career as a design blogger first allowed me to establish strong relationships with vendors, manufacturers, and editors before I began my design firm in 2013. It has also given me a different point of view and access to events and experiences that most people do not have. I wrote my blog for six years and was Director of Marketing for Visual Comfort for two years prior to hanging my shingle as a designer, so starting my business with a built-in audience and a deep understanding of the design industry was a definite game changer.
HS: What are some of the challenges for building a brand today that didn't exist before?
PC: Having visibility and insight into what everyone else is doing can be a detriment. As much as I enjoy social media and as powerful as the platform can be, in some way, I wish that I could tune it all out sometimes and just focus on doing my absolute best without allowing any of the other "noise" in. I also hear this from young designers all the time. They're just starting out and they feel the pressure to have a massive following on Instagram and to be thought of as an influencer and to do what Tom, Dick, and Harry are doing. My advice is always to keep your head down and focus on your own path and how you can make yourself better today than you were yesterday.
HS: How would you recommend designers who are less savvy in tech go about digitally building their brand? What are some good first steps?
PC: You don't have to be on every social media platform nor can you be all things to all people. Focus on the platform that you enjoy the most so that marketing yourself doesn't feel like work and also consider where your specific audience resides. If you're targeting young families and are very visual, chances are Instagram can be successful for you. If your focus is on Baby Boomers and you love interacting with people on social media, Facebook might be the way to go. Regardless, the most important things to remember when building a social media presence are authenticity and consistency. Be authentic to your voice and point of view and consistent with the frequency and quality of your posts.
HS: How do you balance the tech-side of brand building with the beauty of in-person brand development?
PC: I believe it is all intertwined. One's social media presence is as much a reflection on someone's brand as his or her design perspective, the way they dress, or the cardstock their business cards are printed on. It is a continuum and it never ends!
HS: I saw there is a new book on the horizon and in pre-sale — What are your favorite aspects of "Dream. Design. Live."?
PC: Dream. Design. Live. is the culmination of years of hard work, from dreaming of one day writing a book to designing the 14 projects featured in the book to spending last summer shooting them all and months spent writing the manuscript. Dream. Design. Live. is a practical and inspiring guide about all of the things I love about design. It is filled with practical advice, inspiration, and hundreds of never-before-seen images.
The book is divided into three sections as the title suggests. The "Dream" section is all about culling inspiration and channeling it into something tangible in order to improve both your life and your home. The second section, "Design" is filled with design advice that you can apply to your own lives and projects in order to turn your inspiration into reality, and the last section, "Live" focuses on how to graciously share your home with the ones you love and spend meaningful time at home once the design is finished with tidbits on entertaining effortlessly. It is being published by Abrams and will hit bookshelves on September 4th, but is available for pre-order now!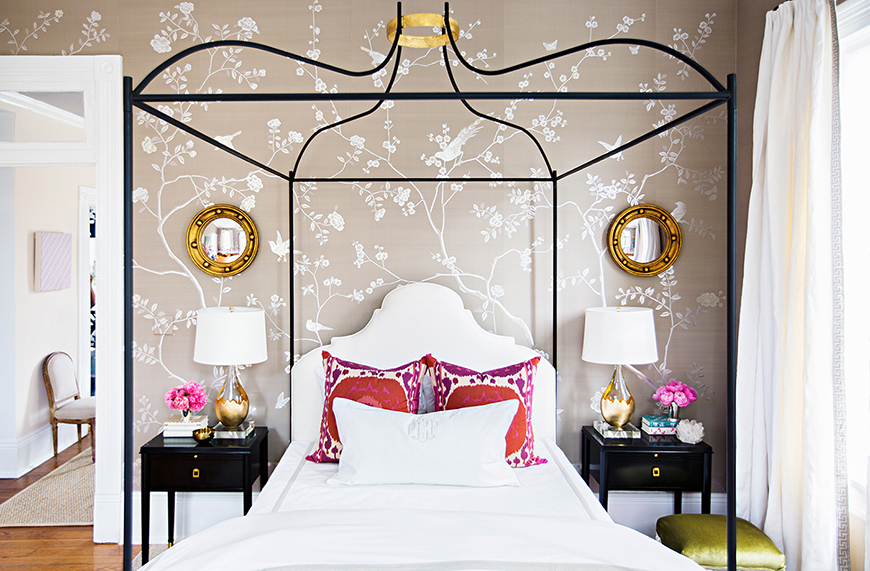 HS: What was the most interesting/challenging part of developing this book that readers may not know?
PC: It was definitely a challenge to balance writing the book and shooting the photography for it with a full docket of client projects and designing product for an exciting, upcoming collaboration. However, it all boiled down to scheduling the time to make it happen. Last Spring, Fridays were my days for writing and my staff and I would work remotely so I could have quiet, uninterrupted time to focus on writing. Thankfully, I met all of my deadlines and checked everything off the list. I am highly organized, incredibly driven, and work tirelessly to meet my goals. It is not lost on me that I am very lucky to have these opportunities, so I am happy to put in the work to bring it all to fruition.
For more insights on building your brand join Paloma and Benjamin Johnston as they share their tips and tricks for balancing content in the digital age during the DCH Spring Market.