Following an extensive six-month build-out, Upper Story by Chef Charlie Palmer, is officially open on the 14th floor of the DDB. Previously occupied by the renowned chef's Astra, the venue has an expanded footprint and new, chic design.
"My goal with Upper Story is to present the most exciting and inviting event venue in midtown Manhattan," says Chef Palmer. "The space sparkles with an unparalleled richness and provides the perfect stage for any event alongside our culinary creations while guests raise their glass to the most amazing city light views."
Inside, designer Scott Salvator introduced a soft color palette with dark nuances offset by burnished mirrors, complementing both the daytime and nighttime views through Upper Story's windows, which frame the Manhattan skyline.
Upper Story's experienced culinary crew is led by longtime Palmer protégé Adam Bordonaro, who oversees meals beginning at breakfast and running through dessert.
Included in Charlie and Adam's offerings: a "progressive tasting menu," which consists of six dishes presented as side-by-side stations, each served with a paired cocktail or beverage.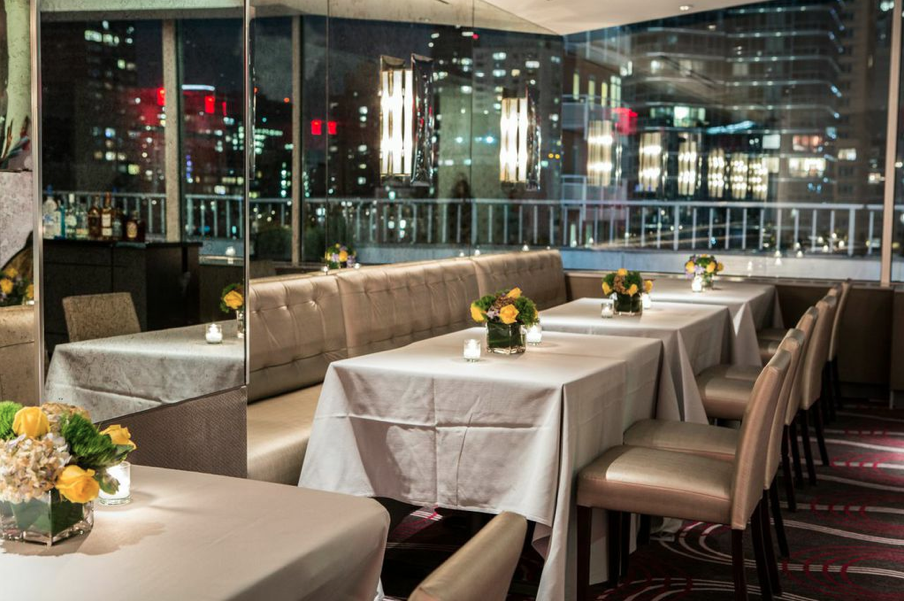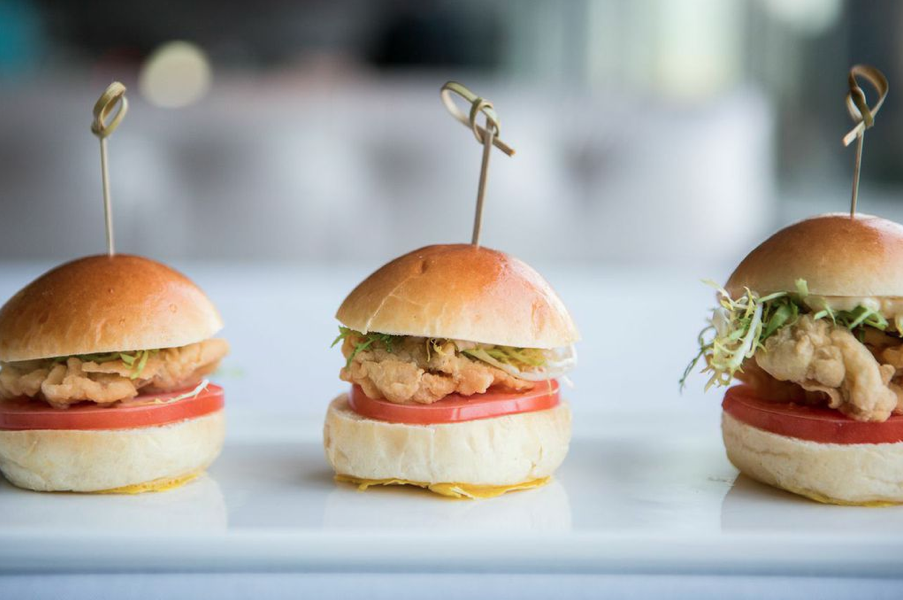 Upper Story's daytime menu stays true to café cuisine while emphasizing Charlie Palmer's trademark fresh and local fare. Composed of classic sandwiches and oversized salads coupled with daily fish and pasta specials, Upper Story's café menus offer something for every taste.
To get a taste of the Upper Story cuisine, stop by the DDB Monday through Friday 11:30 a.m. to 3:00 p.m.