"Italy, and the spring and first love all together should suffice to make the gloomiest person happy."

–Bertrand Russell
Imagine you're a traveler. Begin your adventure in Northern Italy, visiting Venice's palaces and art museums, and then you're off to the Venetian Lagoon and other outlying islands. Your journey continues south to the Italian Riviera and Cinque Terre, featuring the sun-kissed colors.
Inspired by the heavenly palette of Italian milieus, Osborne & Little's Spring Collection tours Italian beauty, no passport required, and seeks to translate 'a sense of bringing the outdoors in.'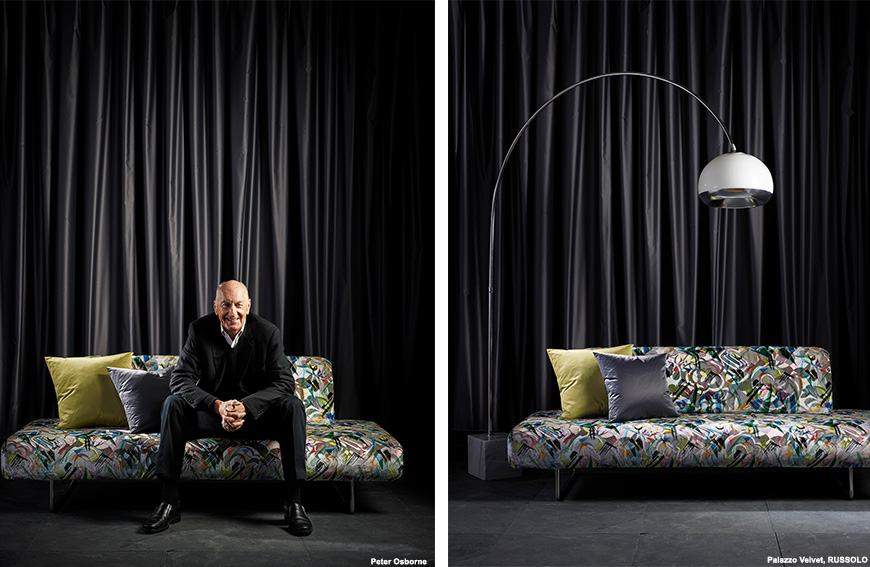 "We wanted to bring some warmth to interiors and the sun-kissed colors of Italy provide the perfect palette," Peter Osborne, Co-Founder of Osborne & Little said. "We imagined a writer touring around Italy. Opulent velvets take inspiration from Venice and its rich art history, whilst more relaxed printed, embroidered and woven fabrics with coordinating wallpapers are inspired by the Italian Riviera."
The Manarola Fabrics and Wallpapers Collection, inspired by the Italian Riviera, offers a collection of colorfully painted houses, palm trees and underwater scenes depicted in the colors of the region.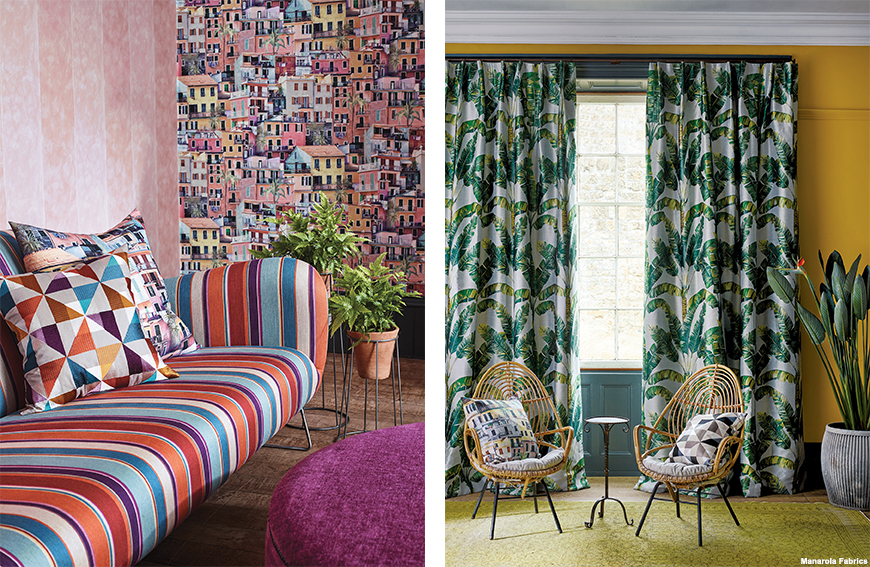 The British Isles Damask wallpaper was originally commissioned as a fabric unique to British Airways, but in celebration of Osborne & Little's 50th Anniversary, is now included in this collection with metallic and mica colorings. It features emblems of the four countries, which comprise the United Kingdom; the rose for England, thistle for Scotland, daffodil for Wales and the flax for Northern Island.
Venice, more specifically the palazzo on the Grand Central, which is constructed in varying styles at different periods of the city's history, is the inspiration behind the Palazzo Velvet collection. These printed and woven velvets evoke different periods of art history spanning from the Renaissance to the Peggy Guggenheim collection.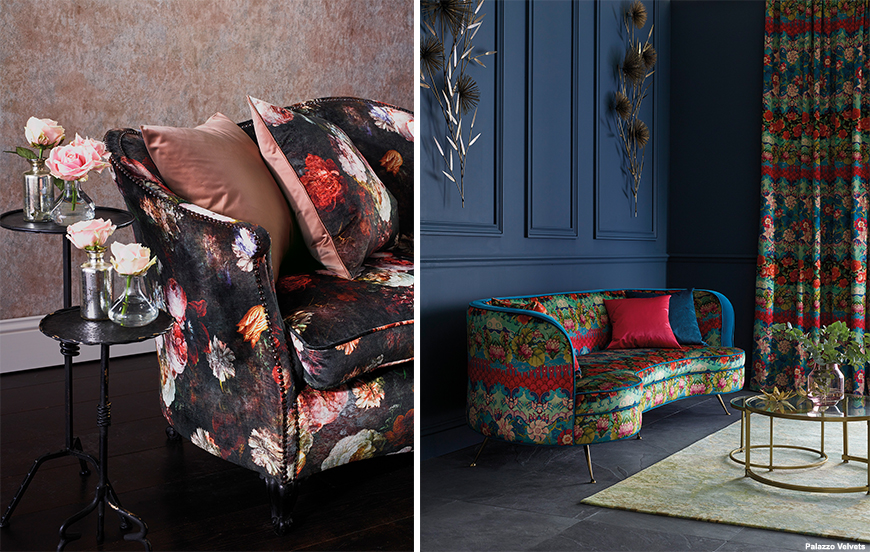 Peter shared this as his favorite part of the collection. "Our new Palazzo collection includes a design called RUSSOLO, a velvet jacquard overlaid with a digital print. I love the bold abstract angular design contrasted with the subtle floral shapes in the silver ground," he said.
Medici, an elegant wide-width satin assorted in various colorways including raspberry, cranberry, cameo blue and chartreuse accompanied by softer tones such as pearl, silver and pale gold, complements these rich velvets. While, Rialto a collection of checks and stripes, take their inspiration from the lagoons of northeast Italy, with a soft color palette featuring stone, silver, linen and moss with various tones of Venetian blue.
In honor of the famous wind, which blows from the Sahara across the Mediterranean, the Sirocco Collection, offers an array of softly colored linens, conjuring the memories of summer breezes. Castello, named for the largest of the six Sestieri (districts) of Venice's old city center, is a semi-plain, two-tone chenille in deliciously vibrant colors spanning from mandarin, raspberry and mint to azure, lemon and coral.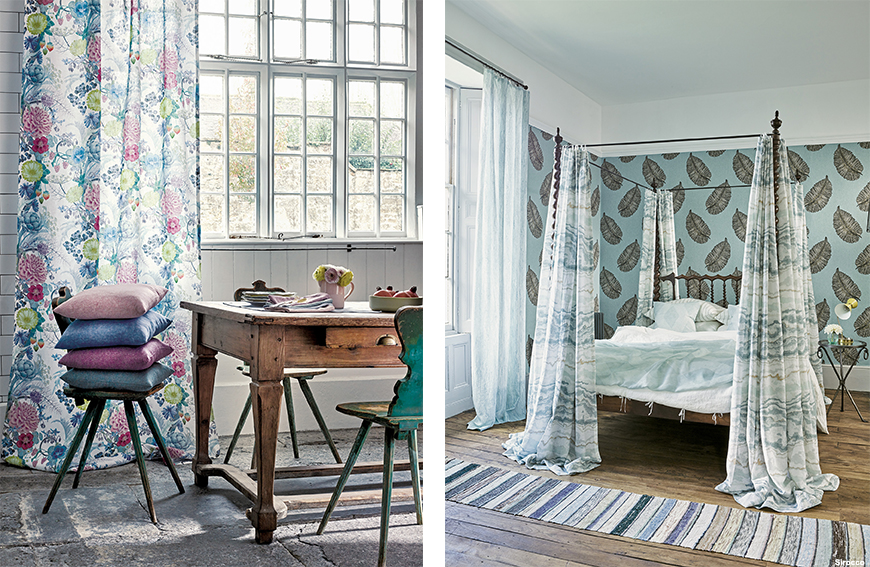 Leaving the collection on a high note, Mezzanotte, fittingly 'Midnight' in Italian, is a washable polyester with the appearance of woven letter providing 100% blackout. Lastly, Lucenta Vinyls, inspired by the Italian word meaning shining, is a collection of vinyl wallcoverings presented in elegant colorways such as ginger, aqua and seawater with a dash of metallic finishes of pewter, silver, gold, copper or a compilation, "gilver."
"Our spring collection offers such a variety of product, suited to different applications, however, for a fun twist I would recommend putting a decorative print on a piece of furniture and to be bold. Instead of the occasional chair, try a sofa!" Peter said.
Discover Osborne & Little's colorful, playful and versatile Spring Collection available in the DDB Suite 520, the PDC Suite B643, the DCH Suite 4001 and in the DCOTA at the Ammon Hickson showroom, Suite B240.