Pollack is always ahead of the game. Pollack plans out marvelous collections multiple seasons ahead of time, incorporating innovative materials and applying them to their creative designs. GDG visited the Pollack studios in Soho NY-where every single Pollack textile is carefully designed- to experience a complete preview of next season's special compilation, the 'Never Felt Better' Fall 2018 Collection.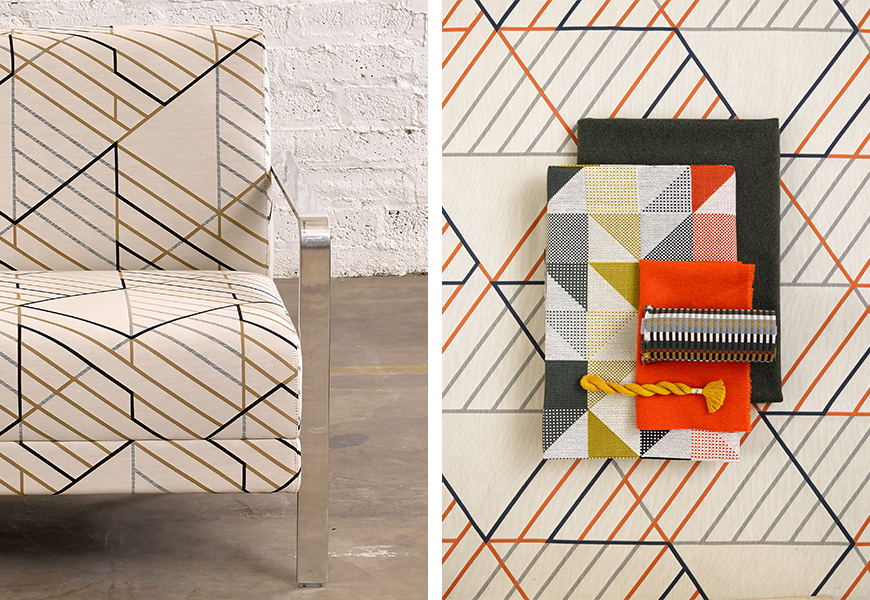 With 18 total designs and countless styles and colorways, there's still a distinct Pollack stamp on each one. The collection includes faux leather, sheer linen window coverings, high performance, wool blends and lots of felt, of course.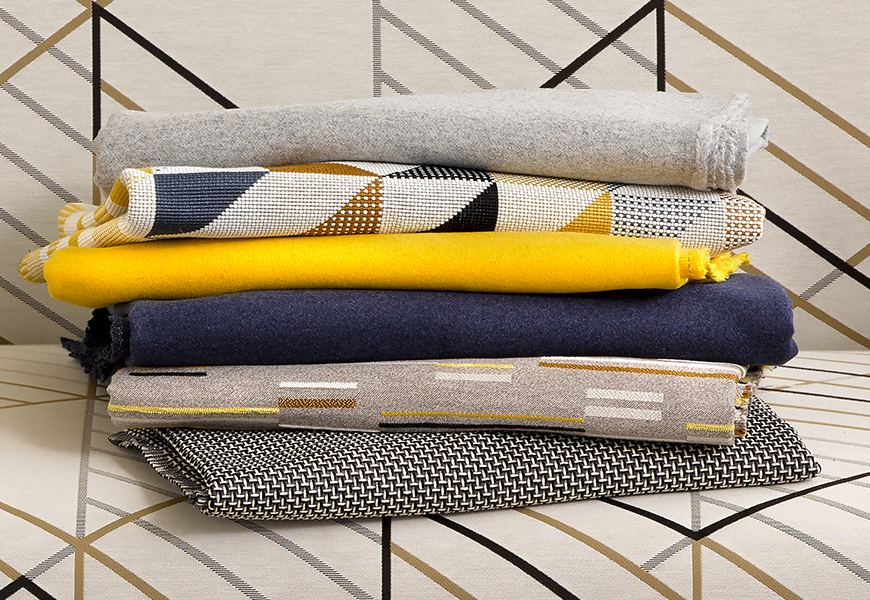 Among these 18 designs are five fantasy-focused textiles designed in collaboration with fashion designer Gary Graham, who helped steer part of the Pollack collection to an aged and romantic territory.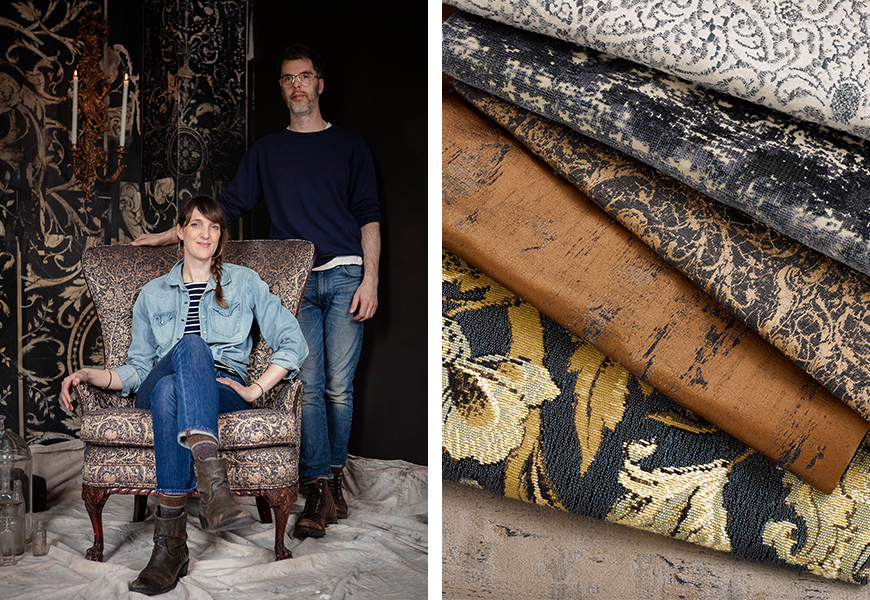 (From left) Rachel Doriss and Gary Graham (right) Pieces from the collection
Graham's branch of designs are a "departure" for Pollack according to Creative Director Rachel Doriss, in that each design is inspired by a place and together create a larger, methodical story that Gary Graham created himself.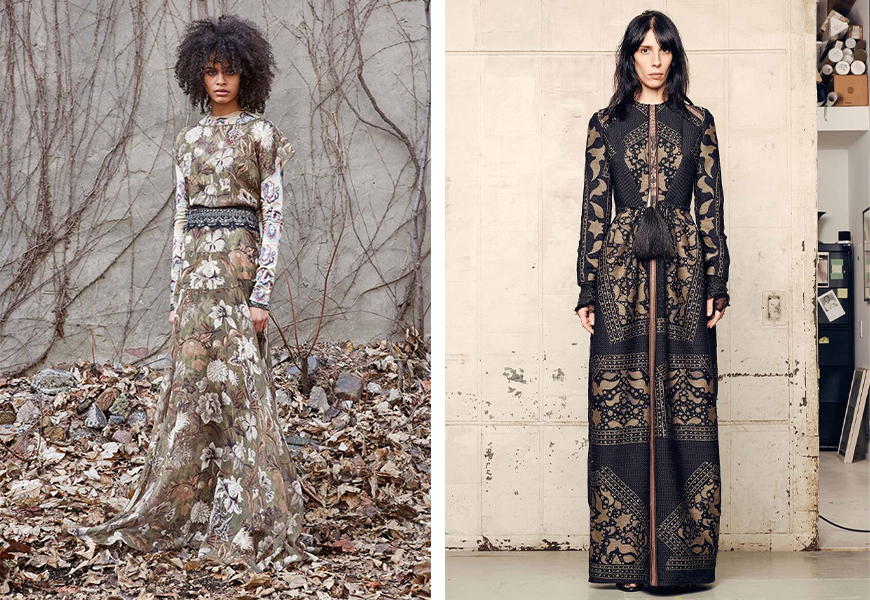 Graham's fashion designs also begin with a place in mind. As seen above, the models stand within the environments that reflect Graham's designs.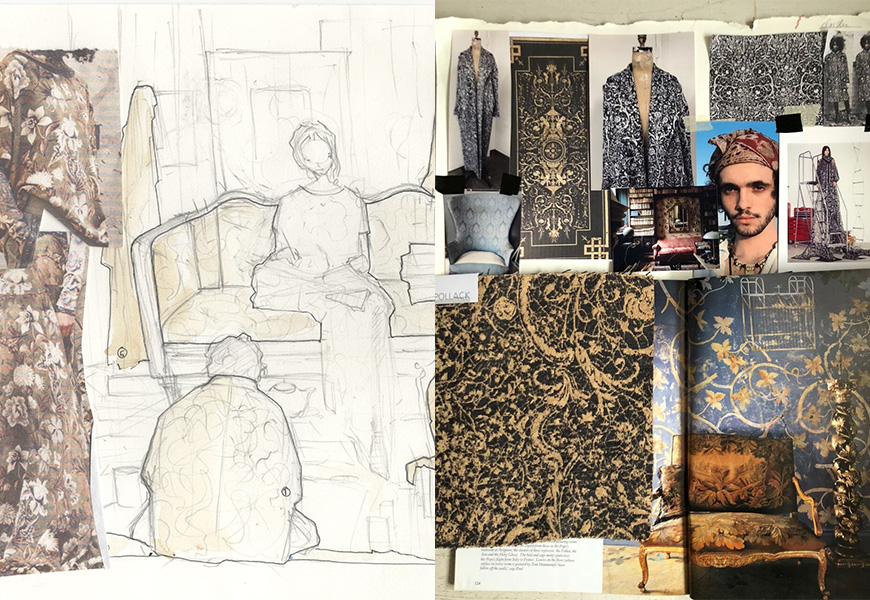 If you can't tell already, all of his pieces are deeply connected to the past, many appearing to be unfinished and withered.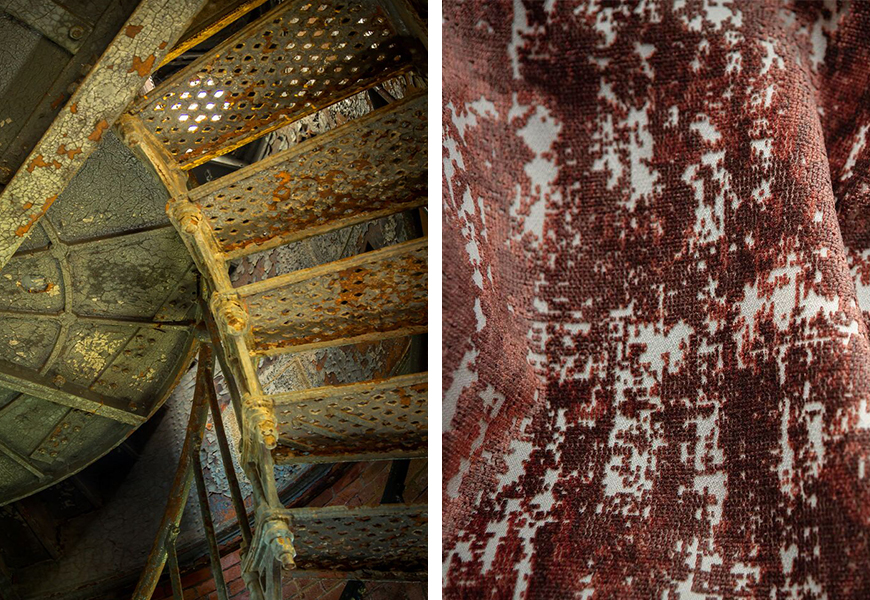 (Left) This rustic staircase inspired the 'Clouds Hill' fabric (right).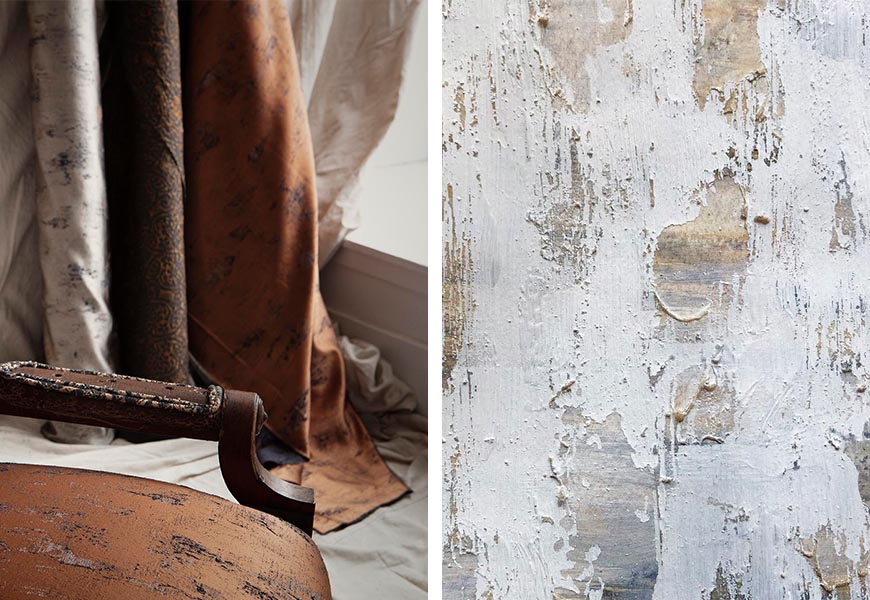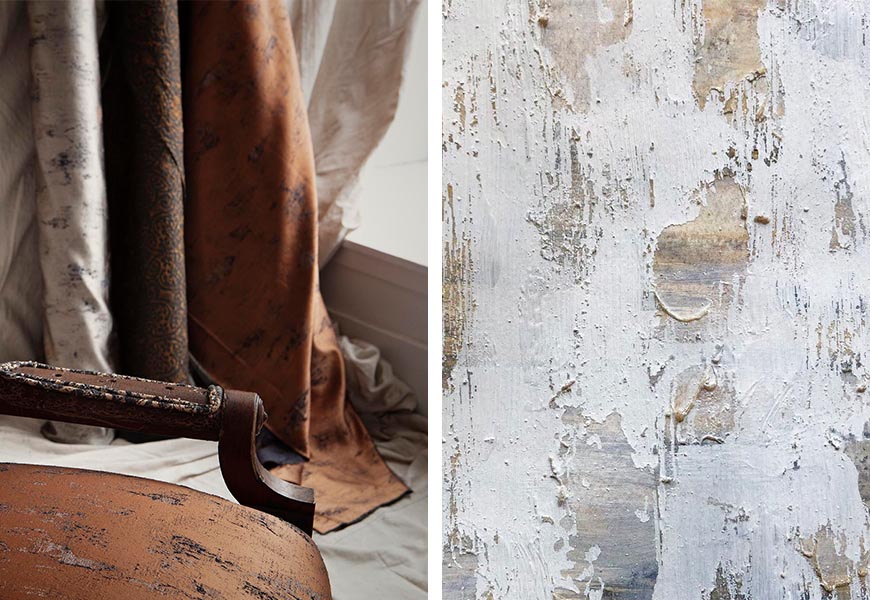 The 'Fort Adams' fabric (above, left) was influenced by a room with chipped and weathered paint. The space inspired the Pollack studio to create an original piece of art (above, right) which transformed into the final fabric. Doriss said this was the first original piece of art created in the studio for this collection.
The 'Cloister' fabric (left) was inspired by this wooden panel (right).
The collection's old and modern nuances motivate the coexistence of style and stories. Whether it's the subdued and elegant neutrals, the dramatic Graham pieces, or the poppy fabrics that "turn the [collection's] lights on" according to Doriss, there's enough variety in the next fall collection that will last a lifetime.
See the Pollack 'Never Felt Better' Collection in Donghia DCOTA suite C-250, Donghia PDC suite B624 and Pollack/Weitzner DDB suite 1722.