Both the name and bold designs of the new, award-winning European wallpaper collection by 4Spaces will make you do a double take! Stripe Tease changes the meaning of striped wallpaper in every facet and also proves that success can actually come from a mistake.
Michele Rondelli has been in the design and textile industry for over two decades, offering Architectural and Interior Design consulting, and recently he made a big, beautiful mistake. After screenshotting an incorrectly downloaded image, Rondelli discovered a pixelated screen that most would cast off as yet another technology-is-the-enemy frustration. Instead, Rondelli saw art – and bold, colorful stripes.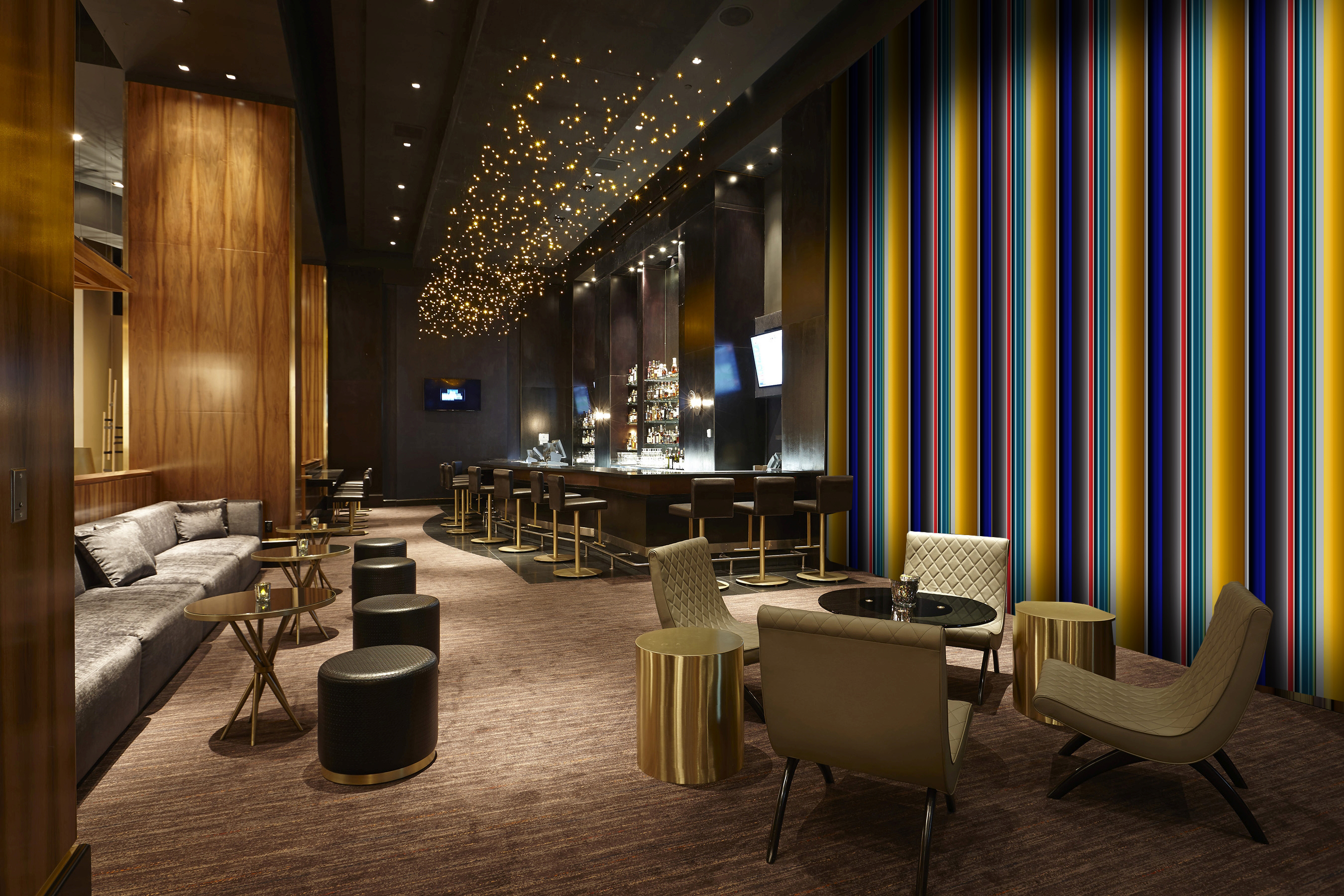 After experimenting with rendering the un-downloaded image of a colorfully dotted throw pillow through software that refined the stripes, Rondelli did as all artists do. He played. He found that placing his cursor over the out-of-focus part of the image yielded a softer stripe that he instantly envisioned for interiors.
"Stripes are versatile and elegant, whether tone-on-tone or bright and bold. They have the power to reshape a room, put spaces in order, and can add a crisp, polished element to a space," Rondelli said.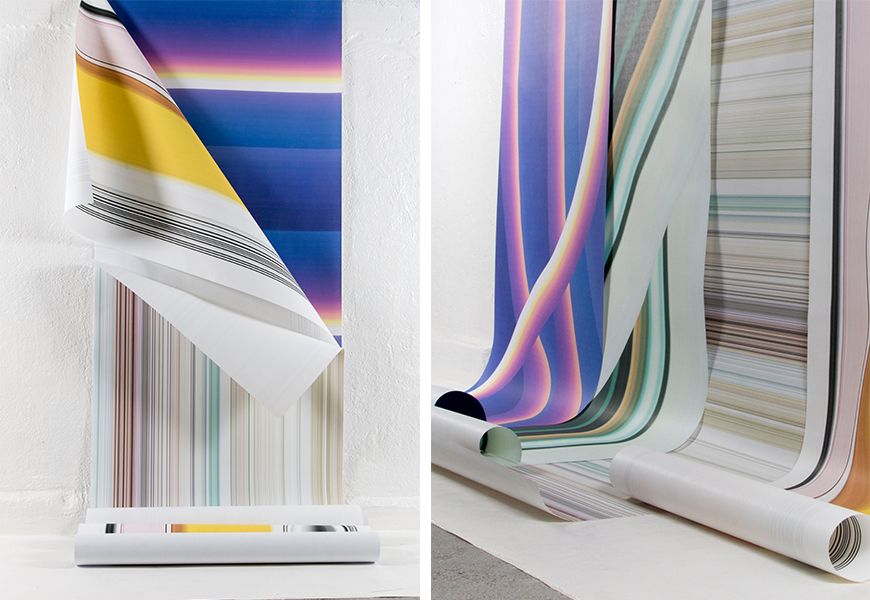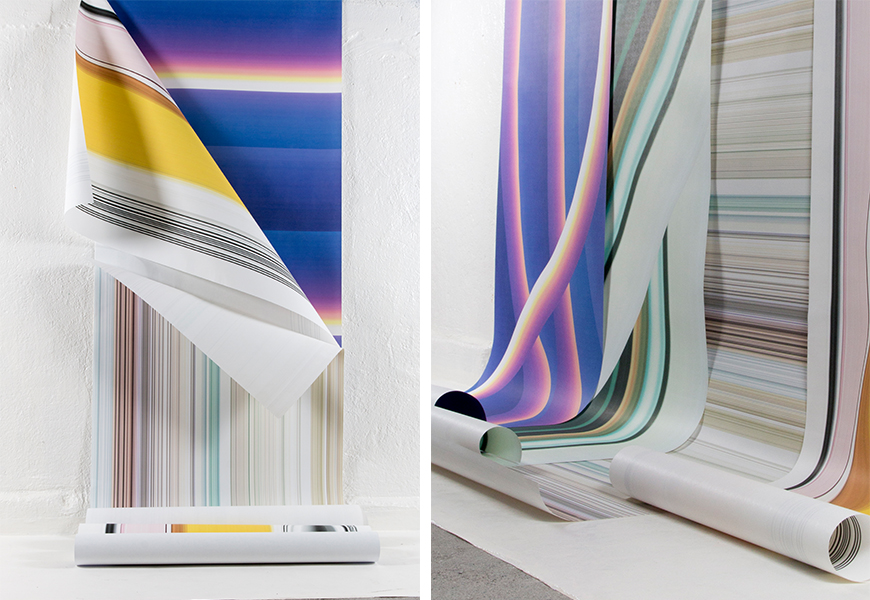 Rondelli also explored light refraction in un-downloaded images of reflective products. After taking a snap of a glass object, Rondelli then put his cursor on the un-downloaded format's point of light refraction, which created vivid and electrifying shades of color that later landed him the award for "Best of Design for Glass" in wallpaper.
Additionally, Rondelli has won "Most Creative Fabric 2018" for the Trevira CS Club's Fabric Creativity Competition for flame retardant textiles.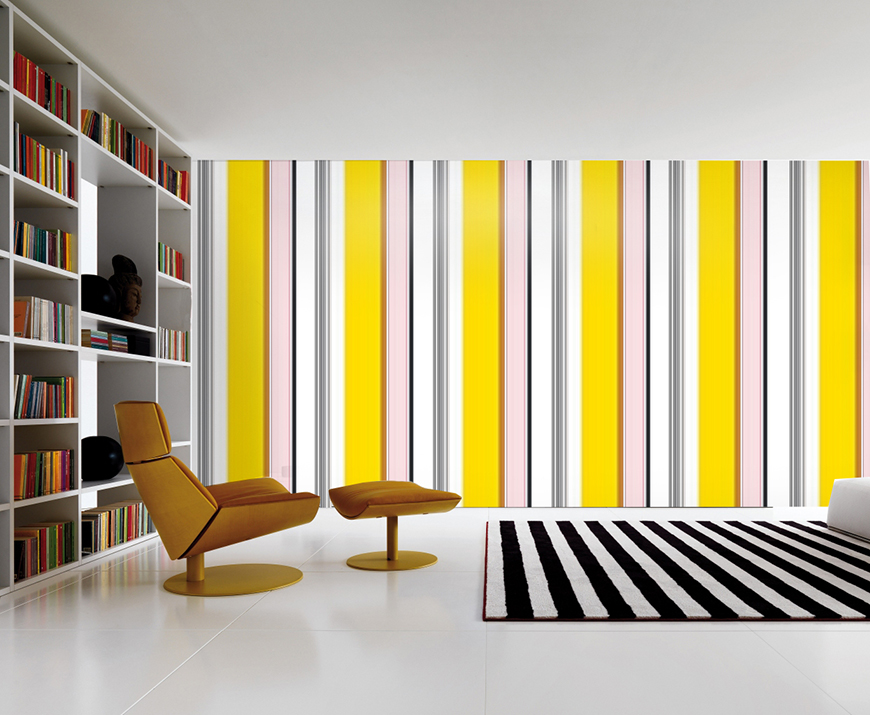 Next, Rondelli turned to color psychologist experts to discover the full extent of this happy accident. He learned about the color combinations in stripes suited for restaurants that make people hungrier, the business-oriented colors that make people more open to creative solutions and that a green and red palette works well in hospitality. In Croatia, Rondelli accented an otherwise all-white corporate building with various stripe combinations that assisted with "closing deals" and imagination.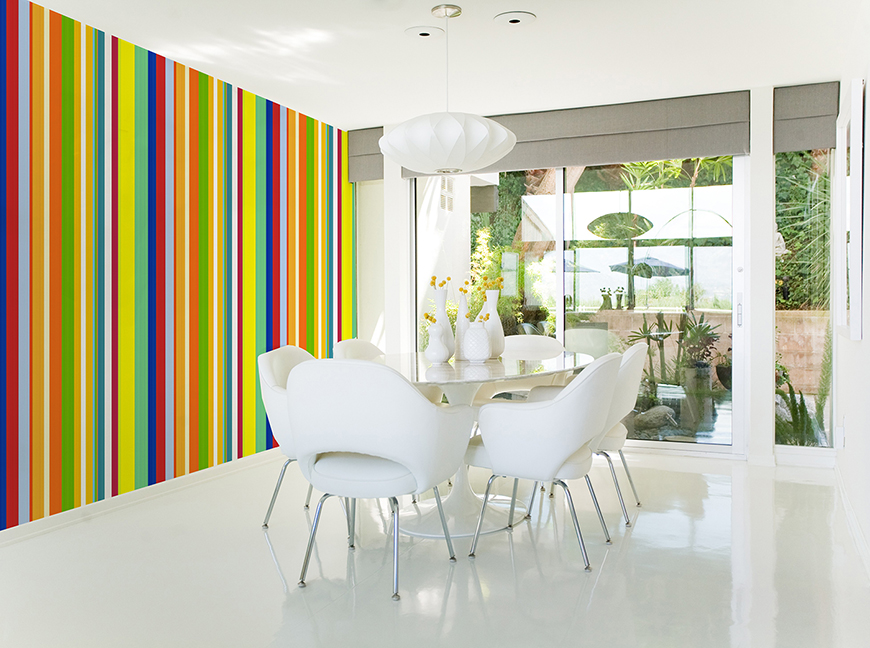 "The Stripe Tease Collection embellishes an all classic decorative element and parades an unseen stylization by fusing photography with the latest graphic technology," Rondelli said.
These stripes don't have to be simply vertical or horizontal, either! With Rondelli's technology, the stripes can be manipulated with the touch of a button to be curved, watermarked, waved, diagonal, etc. Their user-friendly web tool allows designers to send their clients several options and even place orders. At only $77 per yard with only a 1-yard minimum, clients have also framed segments of the exquisite paper as hung art or focal walls.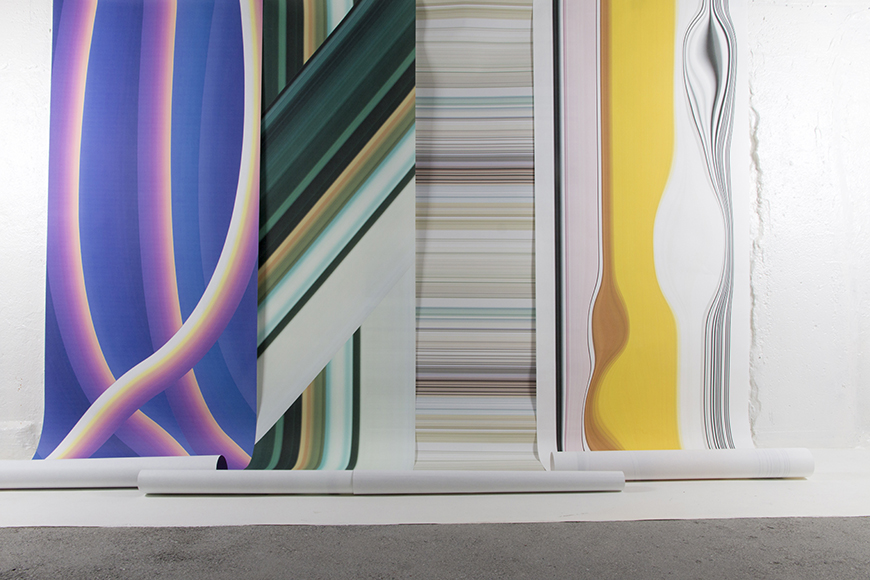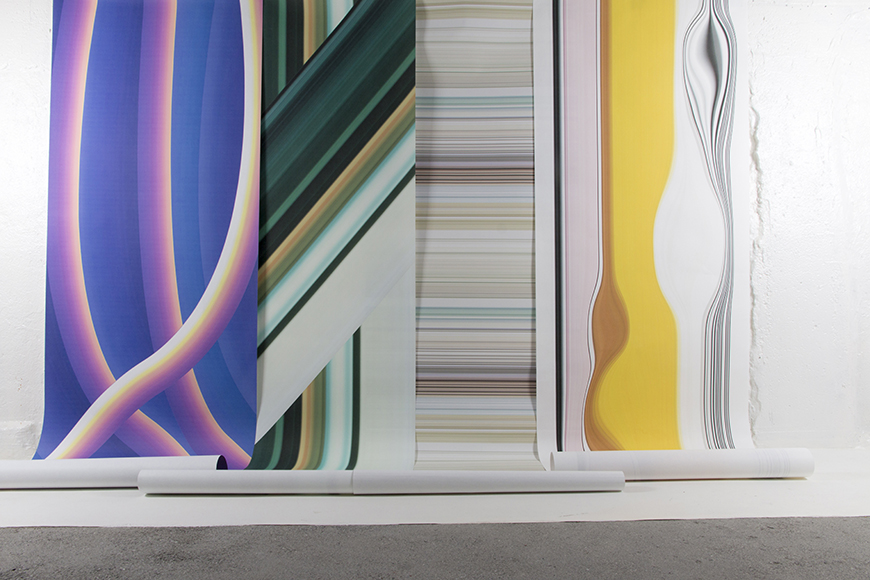 Rondelli uses innovative printing cartridges that allow for a highly pigmented pre-mix of colors. This pre-mix enriches the printing colorization, allowing for deep and saturated hues on a matte surface.
The wallpaper itself looks hand painted on Japanese paper; it's non-woven and washable, close to vinyl in durability, but way surpassed in sustainability. Since the wallpaper does not use the plastic required to seal a vinyl finish, there is no off-gassing and the space can be used immediately after installment with no smell, drying time or risk.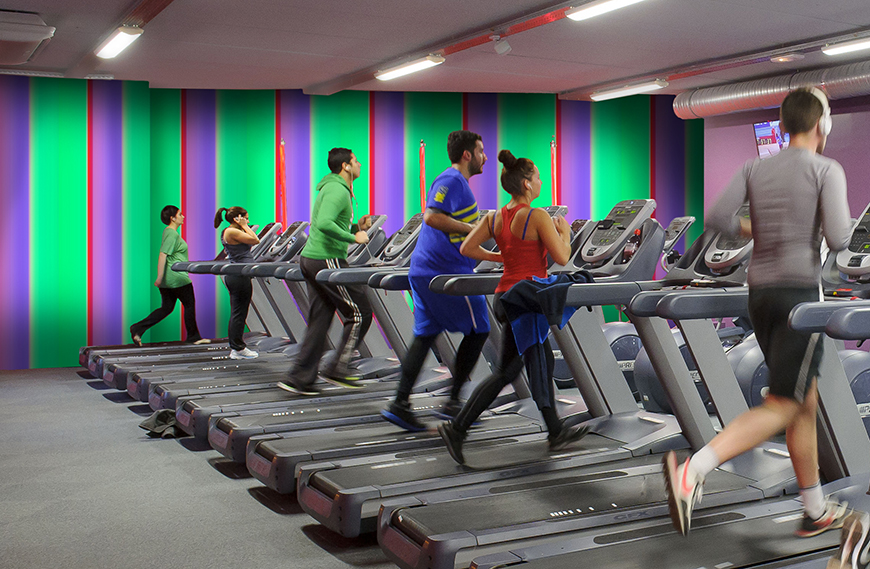 Enrich your space, empower your commercial site and explore the flexibility and sustainability of Stripe Tease available at Rodolph in the DDB Suite 818.