The design world is finally embracing the not-so-novel idea of bringing approachable, durable and stylish furniture into the home. The new idea of "luxury" juxtaposes a client's personality with their lifestyle needs- where form and function coexist. Some of us are ready to ditch the heels and pay attention to what sticks.
The 2018 DCOTA Fall Market will dedicate time to this conversation of facing the reality of today's clientele. In 'Livable Luxury: The Client-Minded Design', Designers Today Editor in Chief Jane Dagmi will moderate the Keynote Panel about the end of the "off-limit" rooms with increasing use of high-performance fabric, featuring Lonni Paul Design's Lonni Paul and Senior Vice President of Crypton Jack Eger.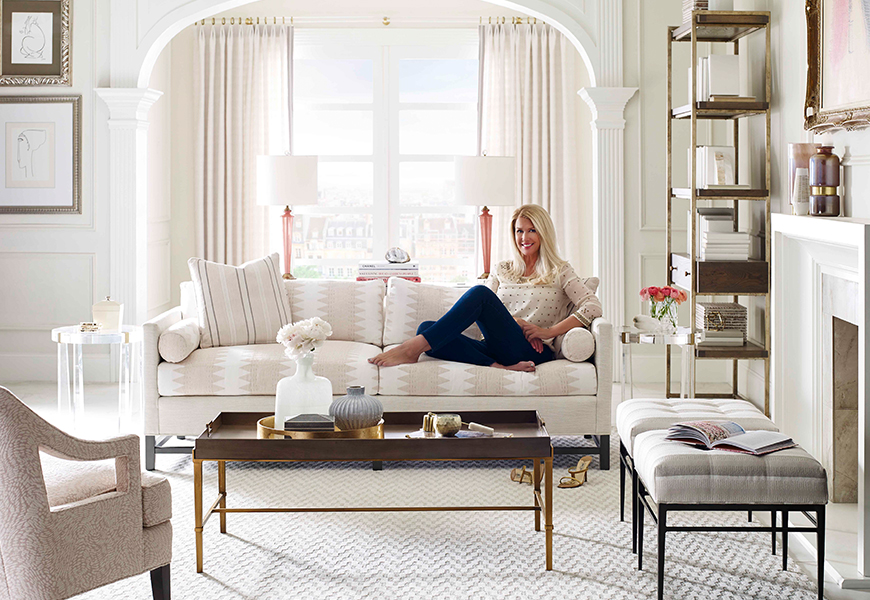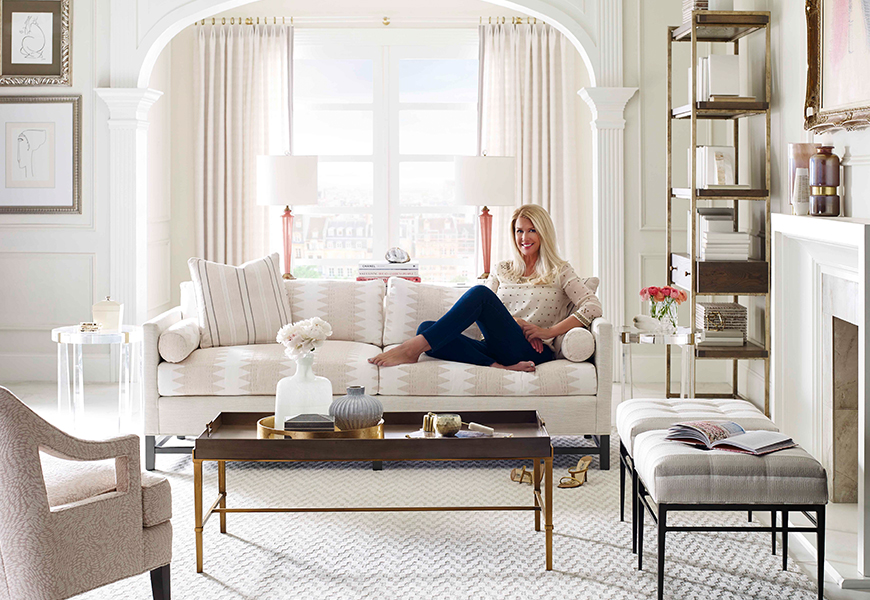 (Above) Interior Designer Lonni Paul for Duralee
Jane Dagmi told GDG that she is looking forward to hearing how both vendors and designers think about fabric given its importance in the home.
"Crypton was my first introduction to performance, and this whole part of the industry just keeps elevating. Materially and also from a marketing perspective, the evolution of durable and sustainable fabrics for residential use is important and interesting. Fabric doesn't just look pretty it impacts lives in a positive way," Dagmi said.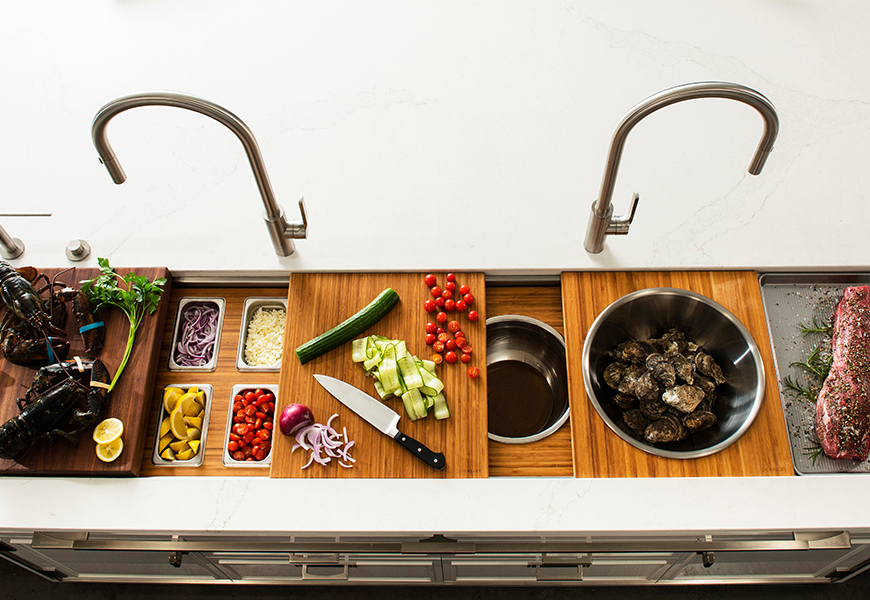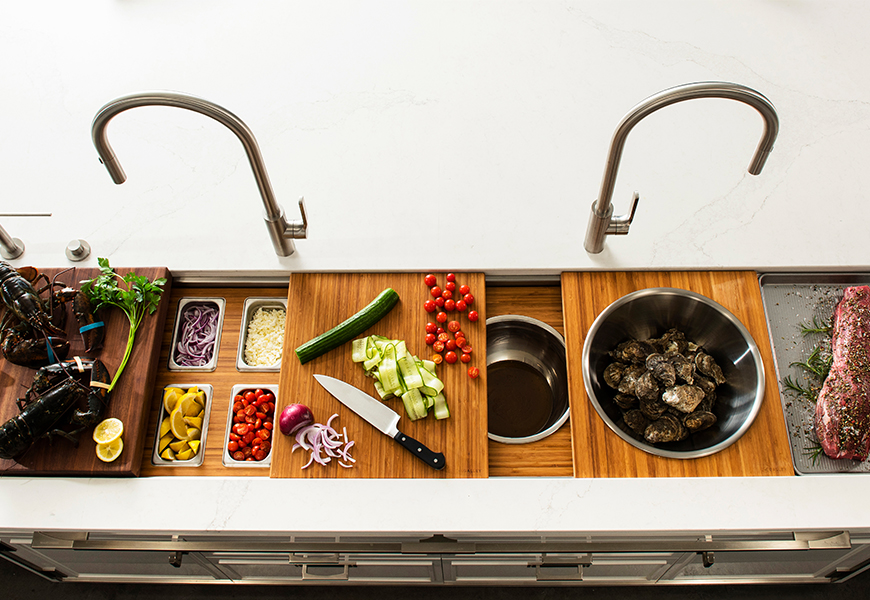 (Above) Eggersmann Kitchens | Home Living
Eggersmann Kitchens will show off their newly renovated showroom and linear kitchen concept in the CEU 'Rethinking the Kitchen with the Galley', a one-hour informational workstation course. Afterward, join Paula Grace in Century Furniture for the CEU 'The Effective Agreement: Contracts & Culture' to discuss creating successful working agreements.
The afternoon Panel + CEU 'Timeless Sustainable Design' at Mantra Furnishings will encircle the pressing need for sustainable design and how it's changing what we consider to be timeless. The group will feature Interiors magazine Editor in Chief and panel moderator Erika Heet, Sustainable Furnishings Council Director Susan Inglis, Lee Industries VP of Marketing Bondi Coley, Libeco Linens VP of Sales Kathryn Richardson and Miles & Giles Leather Director of Education Whitney Tinsley.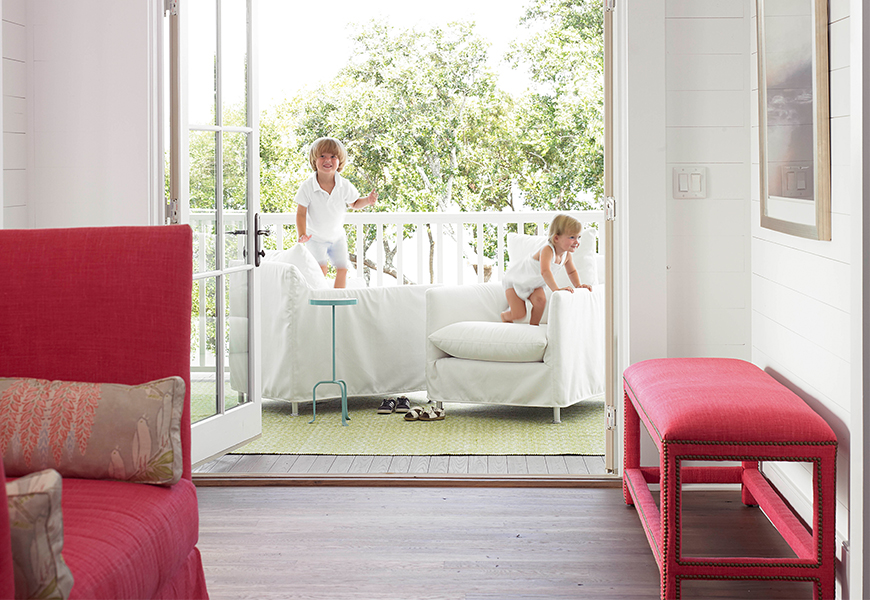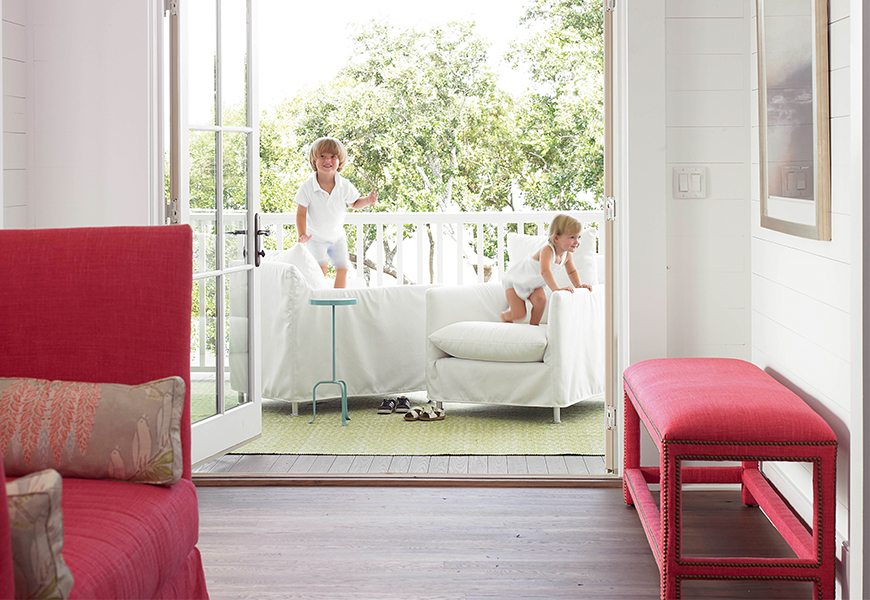 (Above) Mantra Furnishings Showroom
Amy Flurry is looking forward to giving guidance at her 'DIY PR: Getting published- The Dos and Don'ts for Pitching Like a Pro' Business Talk. The author of Recipe for Press will start a simple dialogue about how to approach a publishing pitch with plan and purpose.
"I am looking forward to demystifying the process and making it more simple so designers are not handcuffed with what they don't know. Whether they were thinking of pitching a story or project or product, they're given permission to feel relieved and confident that they understand who they are as a person on the other side of the table," said Flurry. Flurry will be joined by Jane Dagmi at the end of her session.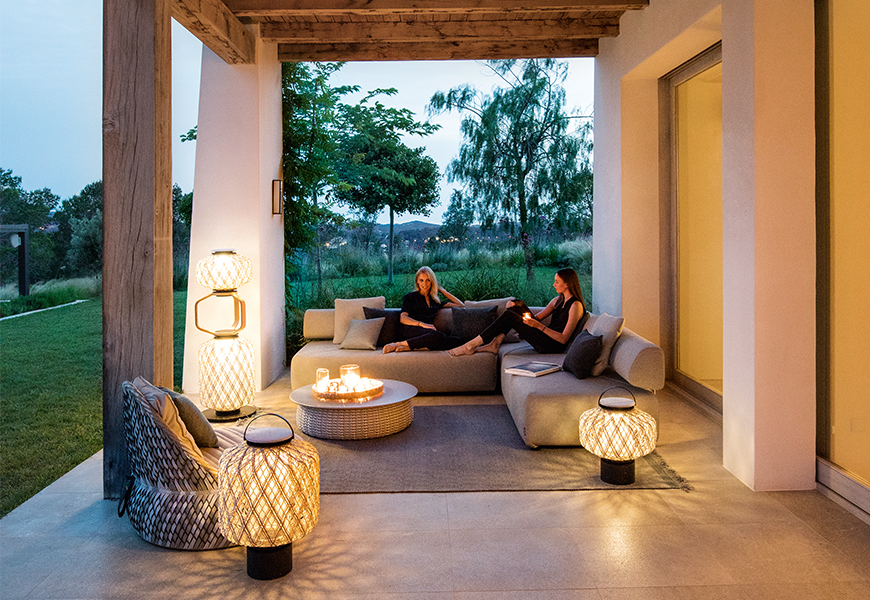 (Above) DEDON 'THE OTHERS' lighting collection
DCOTA offers various daylong showroom experiences and open houses. DEDON will be hosting a demo of their lighting collection 'THE OTHERS' in a 'Lights out Libations' showroom event with live music, bites, cocktails and a Jo Malone pop-up shop and a photo booth to add to the fun.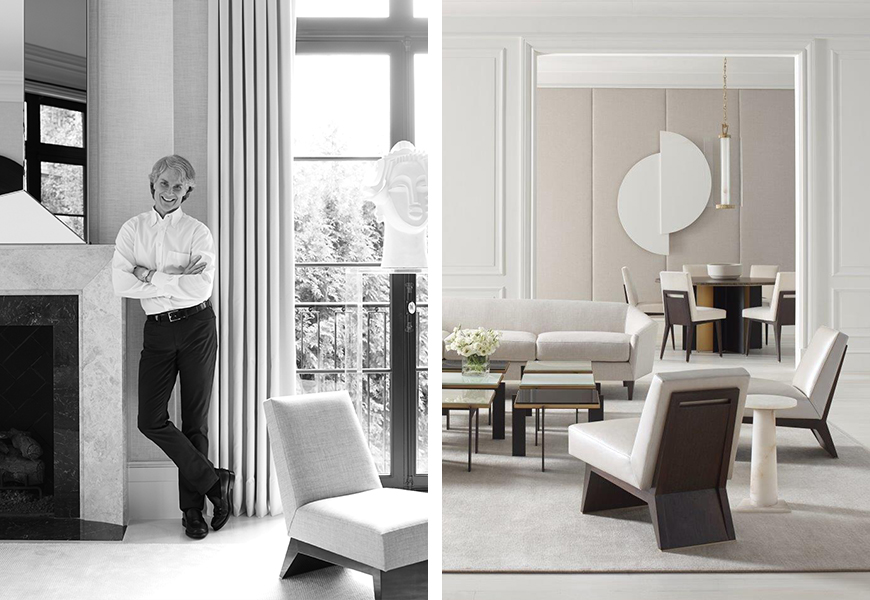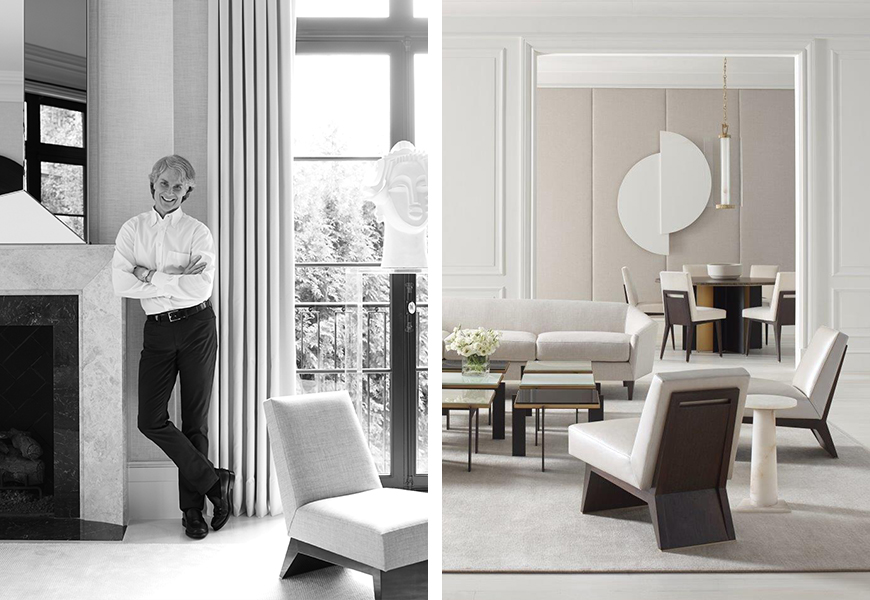 (From left) Thomas Pheasant and product from the Thomas Pheasant Collection for Baker
Attendees can surround themselves with beautiful product when they please. Stop by the Baker open house to meet the talented Thomas Pheasant and see his new collection. Also, Gloster and Luxe Interiors will host an open-house luncheon at the Gloster showroom to celebrate the new space and product.
Additional Fall Market events include the Kravet Book Launch & Celebration, a collection debut with ROMO CEO Frederic Henry, Leta Austin Foster Traditional Interiors book signing.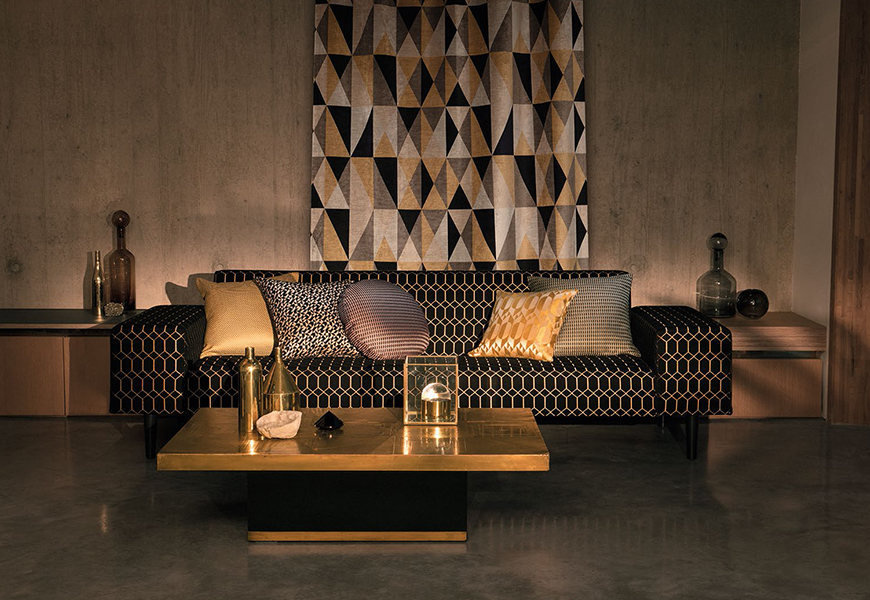 (Above) Kirby Design for ROMO
For more information regarding DCOTA Fall Market events and product news, check out the market newsletter here or RSVP for Market here.