Tomorrow the Cohen Design Centers' successful Fall Market season wraps up at the DCOTA. Last, but certainly not least, the DCOTA Fall Market 2017 features two featured programs, three showroom debuts, 37 product launches and 21 open houses, oh my!
Plus for more opportunities for innovative learning, visit the two CEUS, 'The Science of Home Theatre Design," by the design experts themselves, brand new to the DCOTA, CinemaTech and "Crafting the Ultimate Dining Room Table," presented by John Rosselli & Associates.
The esteemed Interior Designer, Miles Redd delivers his Keynote at 11 a.m. in Atrium A, which will be capped by a post-presentation meet & greet at Schumacher and Patterson Flynn Martin, Suite A-108. The "Big Book of Chic" author and former creative director of Oscar de la Renta Home and design innovator will be chatting with Schumacher's Director of New Goods, Meeghan Truelove, during a "Decorating 101" Masterclass of sorts. Meeghan will be sure to highlight his infamous quirky brand of cozy glamour, unique aesthetic vision of playful mélanges of high and low, and his splashes of color and modern gestures.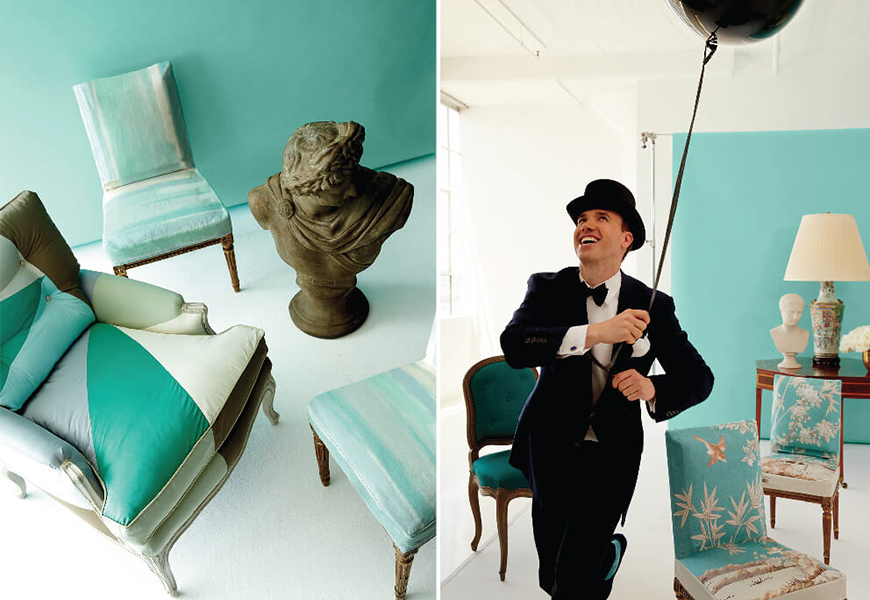 In regards to his hosting showroom, Redd said, "I think both Schumacher and Patterson Flynn Martin have a significant history, but with an eye to the future. They are constantly tweaking and editing to give fresh takes on old ideas, I think that is where common thread comes into play – We both like the same things."
Redd is most looking forward to seeing the new design innovations and products that people are working on within the DCOTA, and of course eager to soak up that Florida sunshine.
At 2 p.m. save your queries for "Beyond Pretty – Practical Questions to Ask When Selecting Fabrics for Upholstery," at in Century Furniture with Nathan Copeland, the President of Highland House, and his Creative Director, Lee Belmore. It's not all fun and fabrics! The duo will discuss the practical measures that go into fabric selection.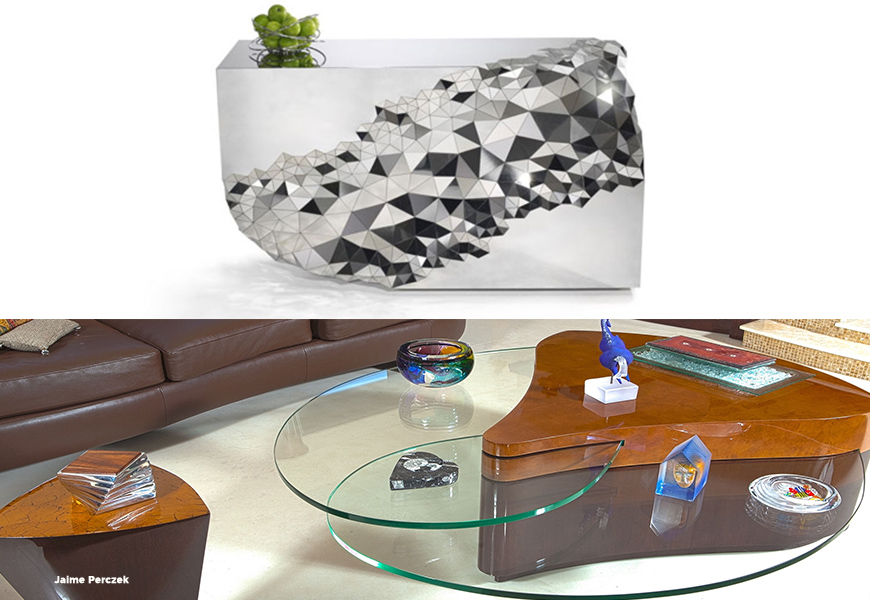 Other not-to-be-missed showroom programs include a 10 a.m. program where Crestron's Showroom Manager, Jenny Cortes, discusses the ever-evolving client preferences in home automation and smart technology. At Noon, join Today's Custom Design in the Duralee Showroom, C-100, where Jaime Perczek, a specialist in exotic materials, will discuss how to make your room truly sparkle through illuminated panels using gemstones, glass and other specialized surfaces.
Throughout the day explore the various showroom open houses and DCOTA dining options. Check out new showroom Mantra Furnishings, as well as CinemaTech & Planar-Leynard – the latest additions to the Resource Center. Later this month, Pierre Frey will be opening its doors, and be on the look out for Holly Hunt in Winter 2018.
Stop in for a CEU with CinemaTech CEO, Michael Murphy on acoustical treatment, which will be held at Crestron's Showroom in B-108. Complete the day with a 3 p.m. CEU on "Crafting the Perfect Dining Table" with Keith Fritz at John Rosselli & Associates, Suite A-128. From proper shape & size for a given room, the number of people seated, leaves, bases, finishes and knee room the dining room table conversation needs to be had before dinner can be served.
Finish Fall Market season off right with the sunshine state's Cohen Design Center!