DCOTA is preparing for their first market of 2019 – 'Artisans & Innovations'! Taking place on February 7th, the DCOTA invites you to join the one-day event to absorb this season's inspiration, new spaces, products, and conversations around evolving design craftsmanship.
(Left) Interior Designer Nina Campbell (Right) Business of Home's Dennis Scully
Make your entrance at the morning Keynote 'Wit & Wisdom: A Q&A with Nina Campbell.' Nina Campbell will join Business of Home (BOH) contributor and podcast host Dennis Scully for a discussion about her Interior design experiences, best practices and aesthetic. The conversation will be recorded for Dennis' BOH podcast and will air the following week- keynote innovation at its finest! A book signing with Nina Campbell will follow.
Kick off your day post-Keynote with a leader in textiles and Donghia CEO, Andrea Rubelli in his showroom for a CEU on 'The Evolution of Textiles'. If you're feeling inspired and hungry for more, visit the PPM Collections luncheon in Suite C-202 to see the high-end arrivals ranging in products and styles. If you need a breather, peruse Janice Feldman's tranquil and tropical collection debut at your leisure in Janus et Cie, Suite A-123.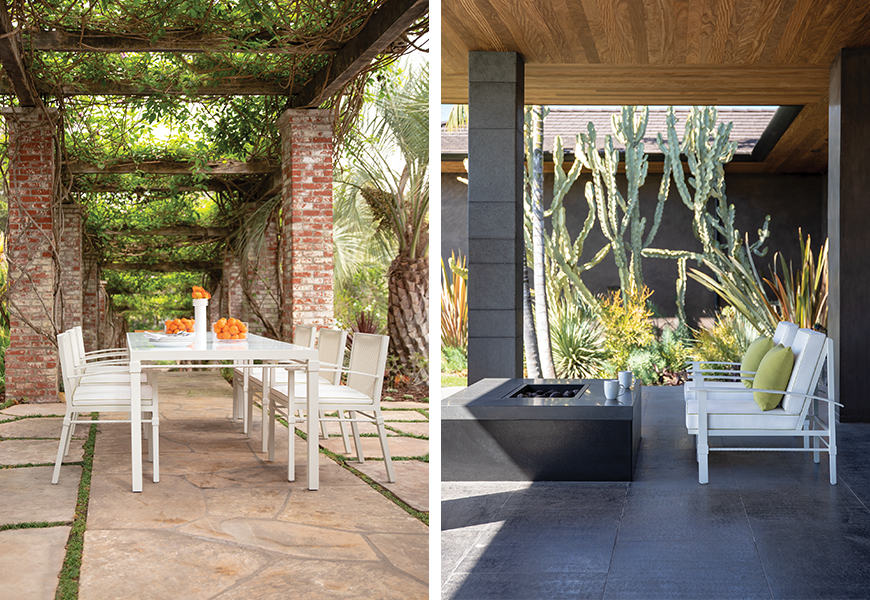 (Above) Janus et Cie outdoor 'Palmia' Collection
Many people think that bringing more technology into the home will make their appliances more pronounced. That's not the case for Crestron products, which aim to seamlessly fit into your home's design, character and lifestyle without making a cluttered scene. In 'The Art of Hiding Technology' seminar, Crestron will speak on how to remove electronic eyesores with their new smart home technology. They will also have available their Shades Fabric Book, a new way to organize the recently launched shade designs.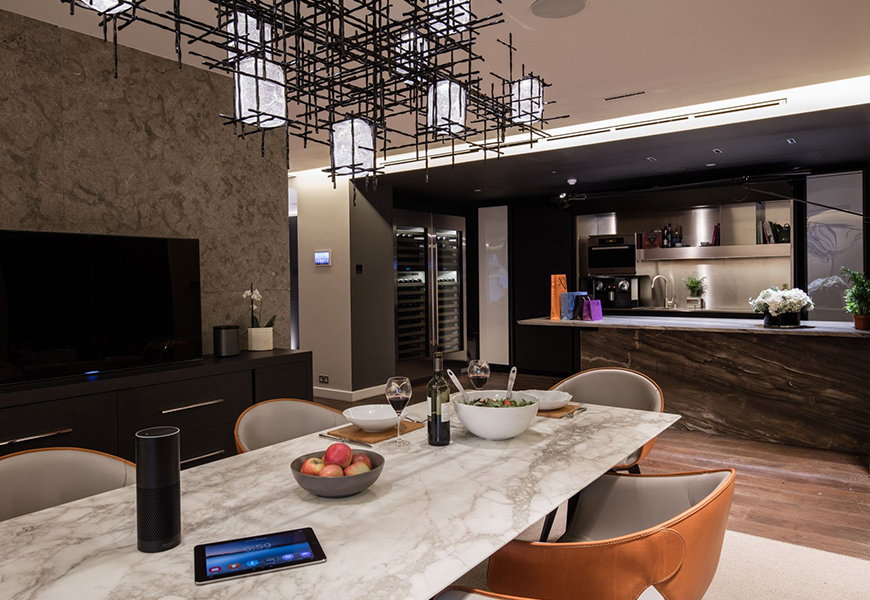 (Above) Crestron product
BOH and The Shade Store are co-hosting an afternoon discussion called "'Decorating for Good' The Ins and Outs of Working on the Kips Bay Decorator Show House." Moderated by BOH's Dennis Scully, Designers and participants of the recent 2019 Kips Bay Decorators Show House Palm Beach, Meg Braff, Billy Ceglia and Danielle Rollins will talk about everything from donations to deadlines relating to their Show House spaces (See our recent article about it here).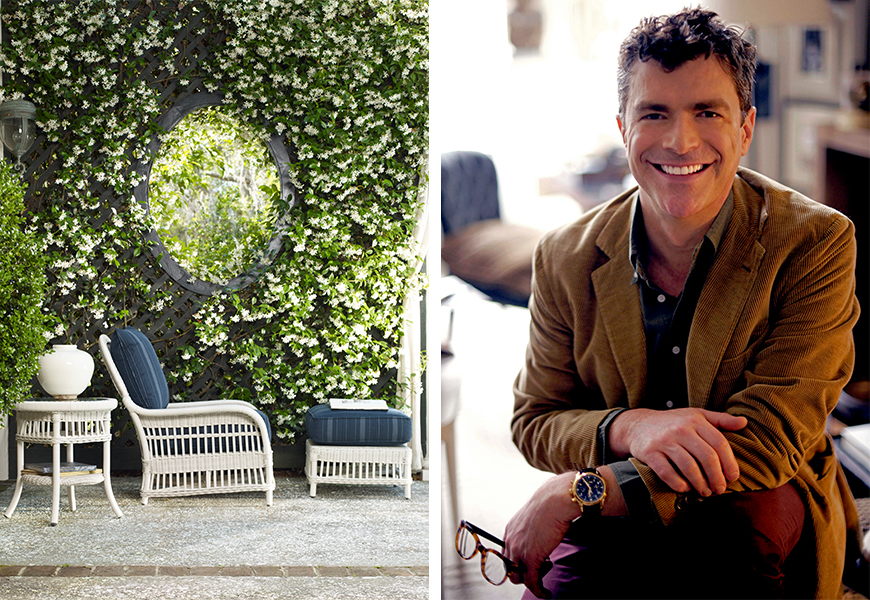 (Left) Thomas O'Brien's home (Right) Thomas O'Brien
The Afternoon Keynote 'Live, Work & Play: Thomas O'Brien walks us through his Library House', O'Brien will reveal his home and work interiors through his book, The Library House and anecdotes surrounding the creation of the sacred space.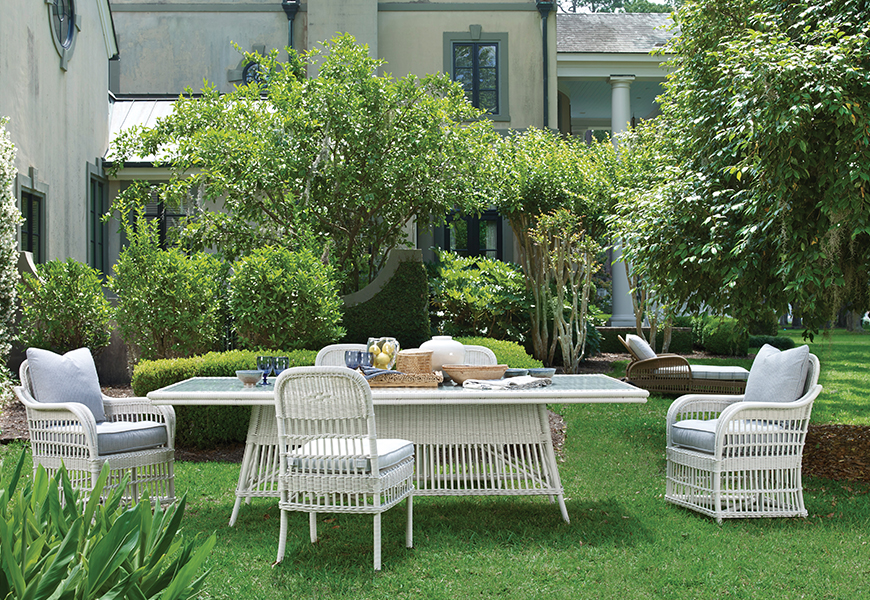 (Above) Thomas O'Brien Outdoor. New at Century Furniture, Suite B-228.
Join an afternoon collection presentation of Omexco's latest collections with Charles Vermeersch, Omexco's export manager, who believes in the importance of using natural plant materials for long-term use and enjoyment.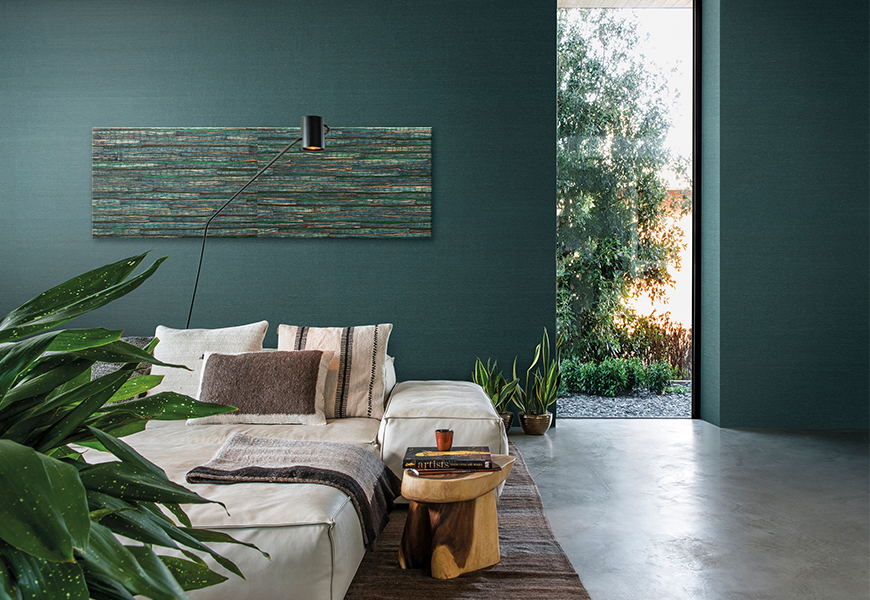 (Above) Omexco's new 'Aruba' natural wallcovering
"At Omexco, we have the idea that wallcoverings can be the link between architecture, design and nature. Nature is a wonderful and infinite source for colors, patterns and textures for us. We are always looking at new things, new techniques in order to create amazing products. We believe that what we imagine for our homes should always be sustainable, which is why we have a very strong DNA for working with nature and not against it," Vermeersch said. Vermeersch plans on sharing more about Omexco's new collection of natural wallcoverings, 'Aruba' in the showroom experience.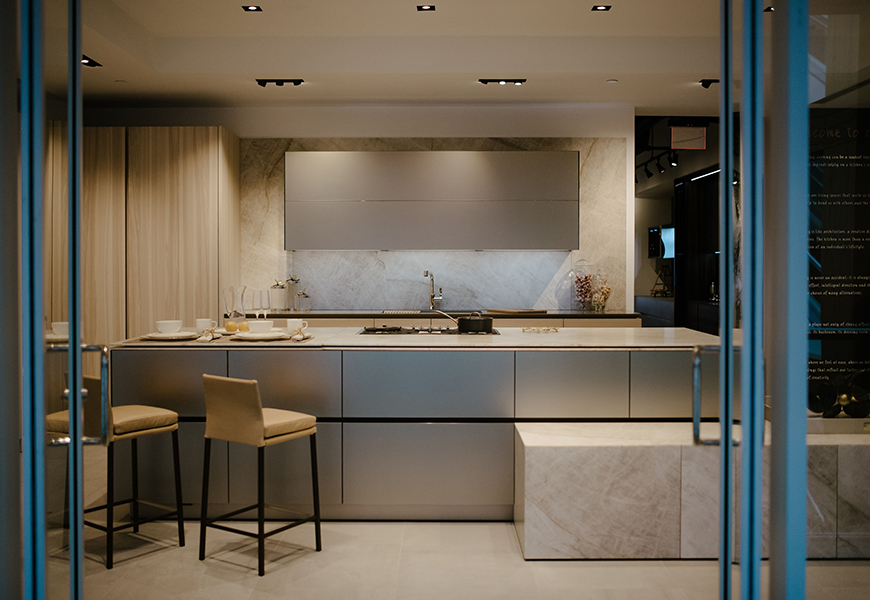 (Above) Eggersman Kitchens Studio
There are never too many cooks in the kitchen – or kitchens in DCOTA- as they're opening new and improved showrooms for four different kitchen design companies- SieMatic, Eggersman Kitchens, Downsview Kitchens and Hans Krug. Hans Krug's Tony Battah explained the company's interest in DCOTA and their vision for the new space and product.
"Having been in the A&D building for years [In New York] we've been trying to expand. [DCOTA] has the second most active market, so we wanted to be where the action is. One of the things that DCOTA has is a full interior concept. Not only are we offering kitchen cabinetry, but also kitchens closets, vanities, living room sets, entertainment center, etc. Basically, we can cure a solution to the whole house now," Battah said.
(Above) A closet vignette from DCOTA's new Hans Krug Showroom
Take a look and a bite at two redesigned and reopened showrooms in the 'Chocolate Infused CEU with Subzero' in the Eggersman Kitchens showroom, suite C-262 and the cocktail celebration and Chef demo in the SieMatic Showroom, suite C-336.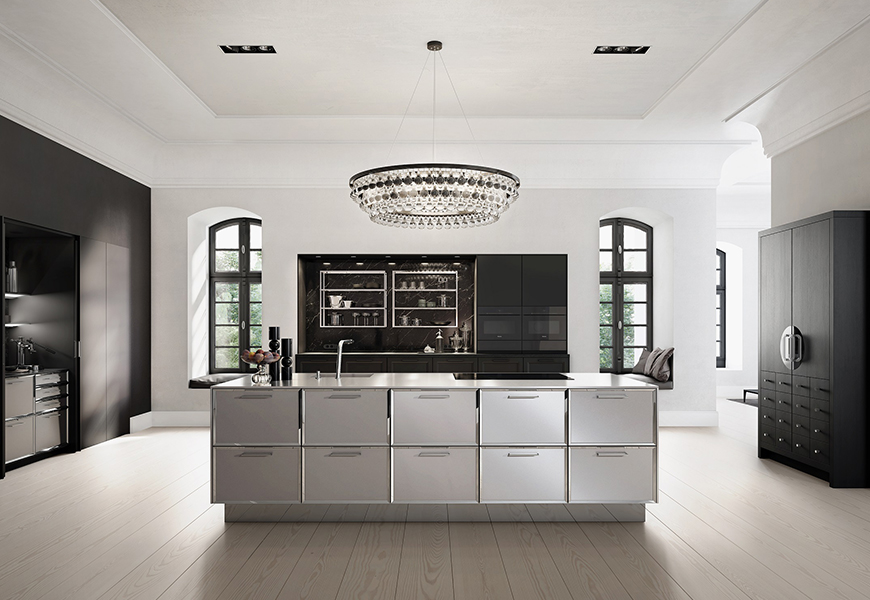 (Above) SieMatic 'PURE' Kitchen System
What's a kitchen showroom experience without a little treat? SieMatic's Head of Marketing Janine Flamer shared that Chef Stella Giraldella will incorporate four different kitchen vignettes as demo stations, including new looks from SieMatic's minimalist PURE kitchen designs. GDG asked Flamer why this experience seemed complimentary to the brand. "We were planning our renovation and we felt like it was perfect timing to do it at DCOTA market where there would be lots of designers passing through and we could engage with our clientele in a fun and festive atmosphere." Flamer 's colleague who headed the creative design of the showroom, Marcia Speer talked about the fresh and practical redesign. "We've tried to open the space up and feature our 'Pure' and 'Classic' lifestyles. We're featuring our lifestyle spaces as opposed to just product."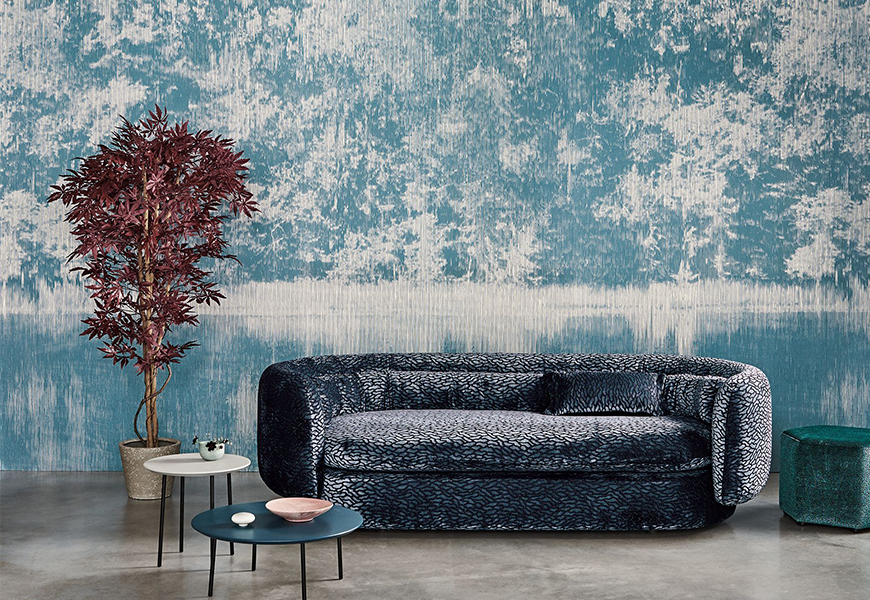 (Above) Romo Black Edition, coming soon.
Come celebrate good design with DCOTA's community of artisans and get a first look at what 2019 holds for design creators and innovators (and for those who get to enjoy their output!).
To see more new products and showrooms and information on programs at the DCOTA Winter market, check out the event newsletter here. Be sure you have officially RSVP'd through the Eventbrite here!