On Thursday, February 15 the DCOTA Winter Market paid homage to skilled creators, artisans and innovative minds who redefine design and explore the next-generation.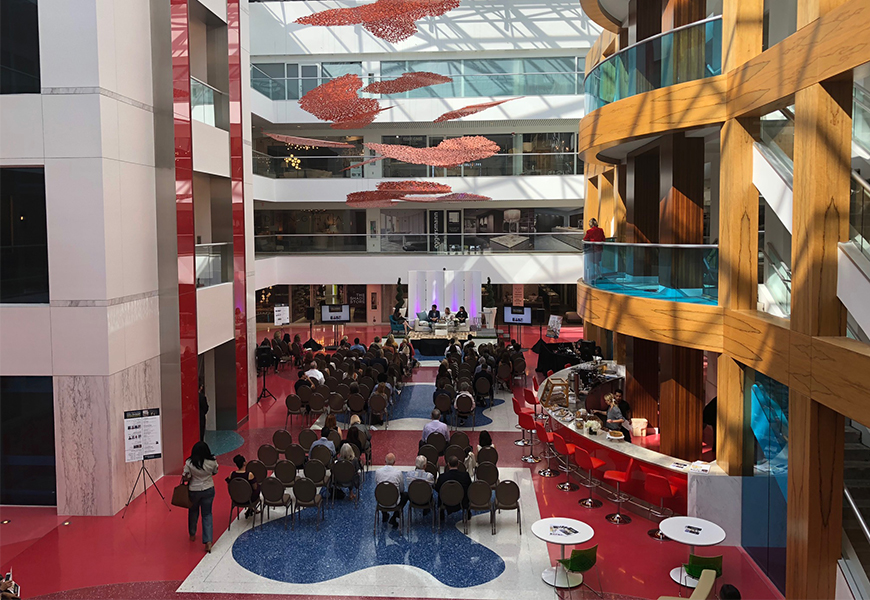 Let's just say it – Digital trends are impacting the future of the interiors industry. Digital trends are impacting every industry actually, so it is time to get creative, which shouldn't be too difficult in this business.
DCOTA embraced the digital design age with Winter Market panelists that offered strategies for incorporating digital elements tastefully and advantageously into the industry.
The Morning Keynote, "Evolution: Interior Design for a New Generation," was moderated by Robin Gordon, The Robert Allen Duralee Group's VP of Marketing along with featured HGTV star and Interior Designer, Brian Patrick Flynn, and principal designers at Tilton Fenwick, Anne Maxwell Foster and Suysel dePedro Cunningham. Together the trio spoke about the challenges, and opportunities facing Designers in a modern, social media-updating world.
"The key takeaway for everybody is to really have your own voice. It's one thing to take a picture of a beautiful room, but you need a story," Flynn said. Tip takeaway: telling a design story with your own voice through social, is an authentic opportunity to connect with Gen Y clients in a whole new way.
The Mid-day Keynote, "Thriving and Surviving: Tools, Tips & Tricks for Navigating Ecommerce," was moderated by Pam McNally of Luxe Interiors + Design and featured Century Furniture President, Alex Shuford III, designer Allison Paladino and VP of Connections at Wray Ward Marketing Agency, John Mader. The group examined the greater impact e-commerce has on our trade's business. Rather than denying the presence of e-commerce, the group discussed ways to acknowledge and channel the new commerce, even for to-the-trade only showrooms:
Even if your brand does not support e-commerce markets, think 'e,' or rather 'i' for Internet. Accessible webpages with high-res images are an easy way to tackle web traffic, while still drawing attention to the products in-house because nothing can replace shopping with the five senses.
Throughout the day, this Market weaved in technique to the overall tech- theme with multiple showroom experiences. From a mimosa toast to a live weaving performed by expert weavers trained by the master craftspeople of Cebu Island, Philippines in DEDON to debuting Donghia's 3D Spring Collection, the DCOTA Market evolved conversation from handcraft to hard tech.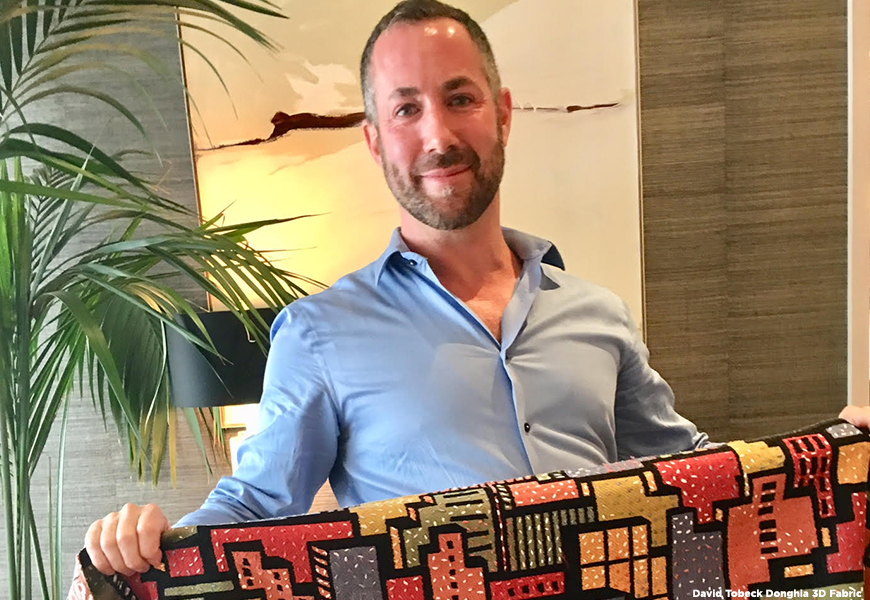 Last, but not least the Afternoon Keynote, got back to the basics in "Creation: A Peek Behind the Scenes with Patrick Frey." Patrick Frey, Chairman and Creative Director for La Maison Pierre Frey, has a family lineage packed with visionary prowess. Frey relies on his family roots, French spirit and imagination to foster the Pierre Frey brand, and encourage others to do so, as well.
"The first step in the creative process is roots. You have roots of your family, just like design. Roots are part of life and in this industry for new fabrics and modern designs, you need tradition and to look back for reference," Frey said.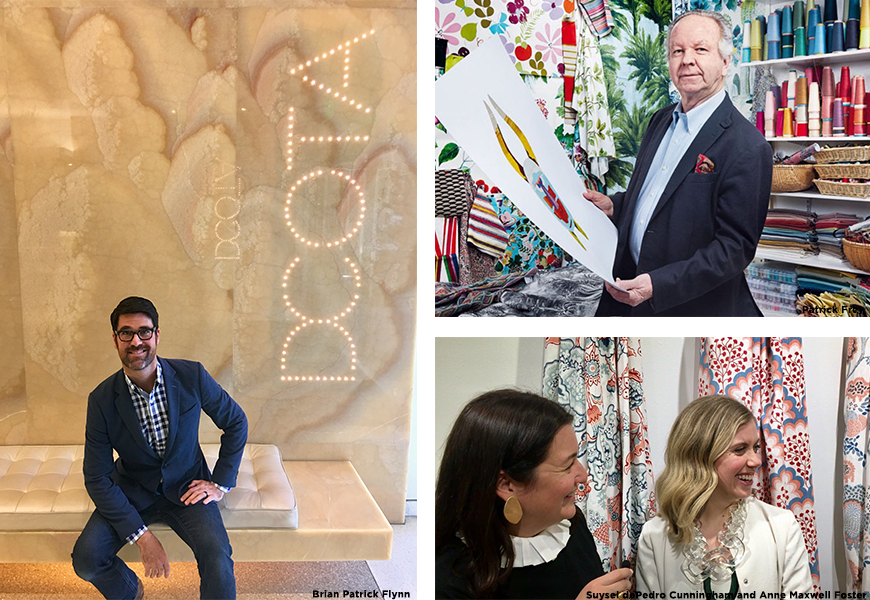 The DCOTA Winter Market transformed tech with strong foundations of traditional to-the-trade technique and tips for utilizing the new age of design to support the roots that make the industry individual and consistently relevant.