Benjamin Johnston designs with three words in mind: Classic, Curated and Cool. Offering refined reflections of his client's personal tastes and histories, Benjamin takes inspirational cues from a variety of cultures and time periods, creating contemporary spaces that feel curated over a lifetime.
On Thursday, April 26th Ben will share his talents during DCH's Spring Market, featuring the universally appealing theme, Design Intuition: The Built-In-Guide. From 11:00 a.m.-12:00 p.m. in the Madeval showroom (Suite 109), Benjamin, fresh from Milan's Salone del Mobile, will be discussing Timeless Kitchen Designs.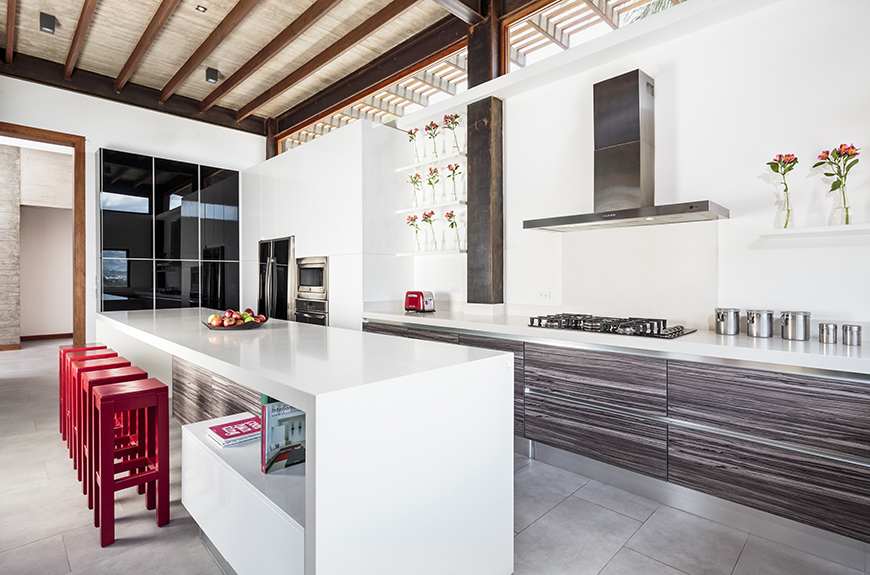 Madeval's new ideas and discoveries from the fascinating world of kitchen designs spotted at Salone will come alive with the help of Benjamin Johnston's tips for bringing beauty from around the world into the kitchen.
GDG chatted with Benjamin about his cool ideas for a hot kitchen and DCH's upcoming Spring Market: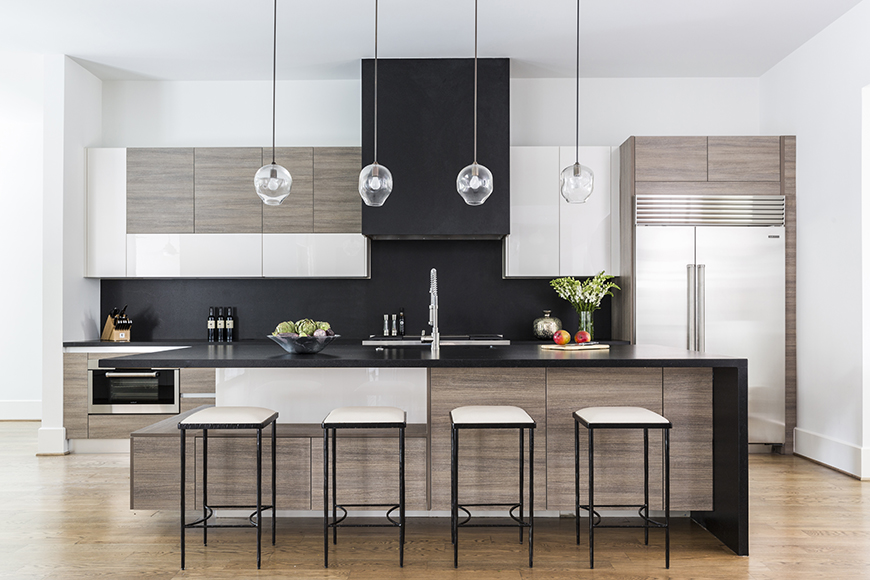 Holly Speck, editor: What are you most excited about during DCH's Spring Market?
Benjamin Johnston: The collegiality of it all! It's great to see so many other designers and get caught up. My work the last two years has kept me traveling a lot, so seeing some of my favorite Houston-area designers whom I have not seen in a while is always a blast. Like everyone in attendance, I will be there to learn from my colleagues.
HS: What does 'timeless' kitchen design mean to you?
BJ: I come to interior design by way of an educational background in architecture; it's a discipline, which ingrains in its disciples the mantra that 'form follows function.' Timeless kitchens are easy for me to describe from that sensibility: they function beautifully and are thoughtful in their design.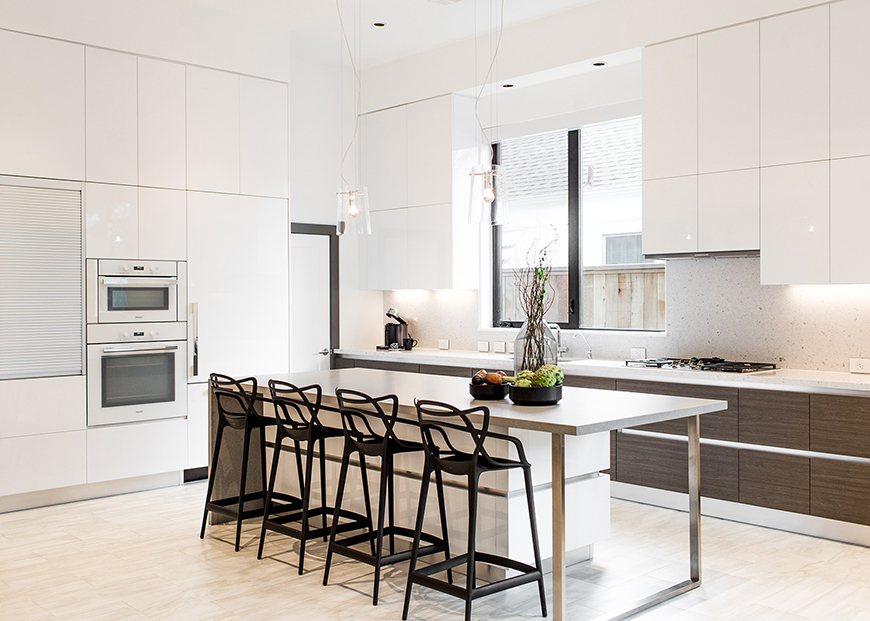 HS: Could you give us a sneak peek at your tips for creating a timeless kitchen? Why is the kitchen an important room to evoke this feeling?
BJ: Kitchens are typically one of the most expensive areas in any home. It's important that the design be timeless because it is not an easy or inexpensive space to redo when trendy, stylistic decisions lose their luster. I believe timeless kitchens (like all great spaces) employ a balance between references to nature and the beautiful tension that exists with our very human need to control nature through industrial ingenuity… This can take on so many forms from material finishes, appliances, and the jewelry of the space such as lighting and hardware.
HS: Are the days of monochromatic kitchens gone? What are some kitchen trends that are gaining in traction?
BJ: Nothing is gone forever, so as soon as this interview is published, a talented designer will share some gorgeous images of a monochromatic kitchen that will have everyone swooning.
That being said, kitchens in the luxury market have grown considerably in size over the last two decades. Before their expansion, kitchens were considerably smaller and one color helped to make them appear larger. Now though, using more than one countertop material and more than one color can help to break down the sometimes-overwhelming scale of a kitchen with lots of cabinetry and counter space.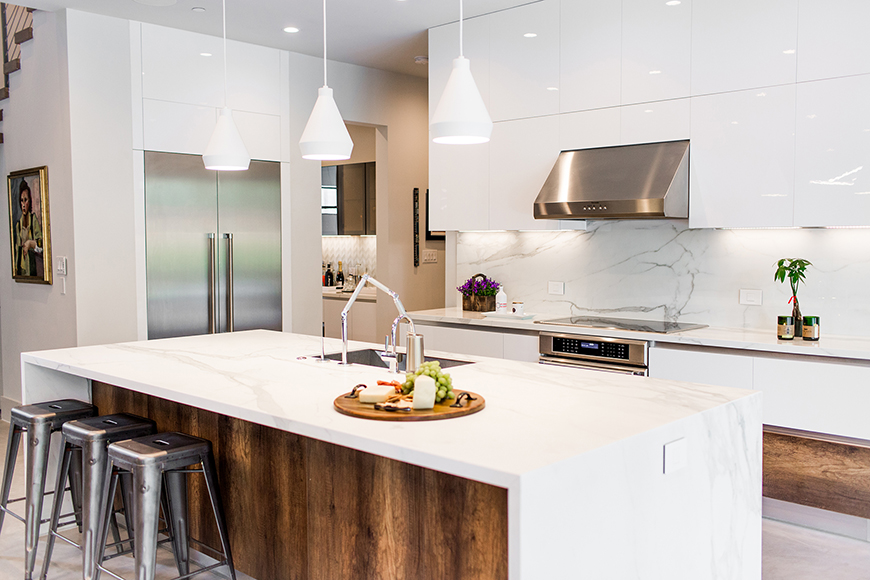 HS: How do you suggest bringing beauty from one's travels into the kitchen?
BJ: I think travel is inspirational, and I find the textures, materials, and patterns I see in my travels to be my greatest inspiration. Perhaps it's the worn marbles of Europe, the geometric patterns from Northern Africa or the Middle East, or earth colors found in ancient Japanese Architecture. But for goodness sakes, leave the counter surfaces bare and the clutter inside the cabinets–that is what they are there for, after all.
HS: What is your next design-inspo worthy trip?
BJ: The Italian Chamber of Commerce has invited me to attend Salone del Mobile in Milan and I know that I will come back with lots of inspiration to share. Be sure to attend the talk Tita Donoso and I will be giving at Spring Market to find out what we discover!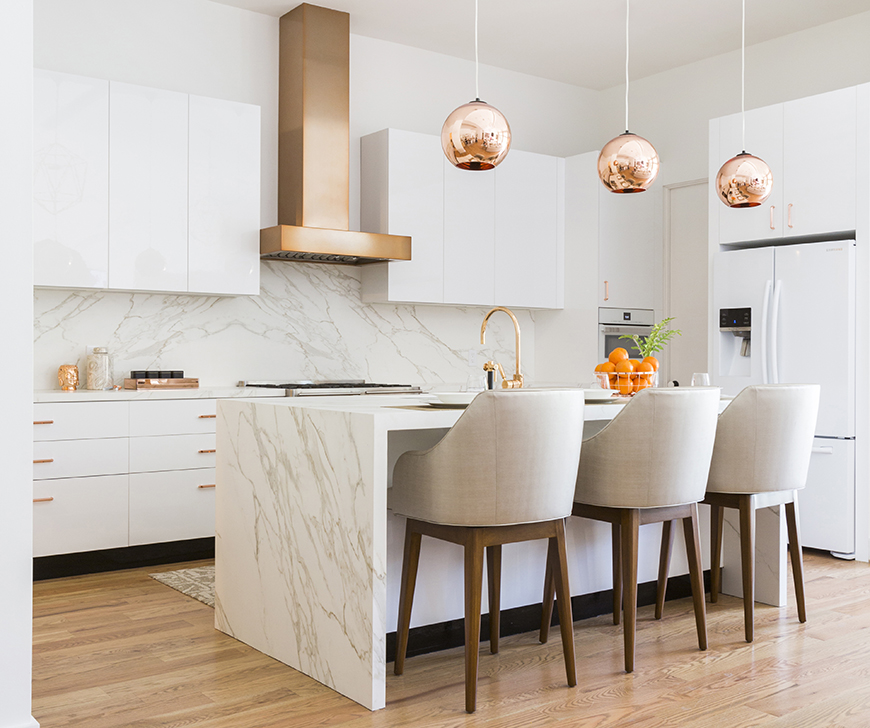 Travel through Madeval's innovative kitchen design and Benjamin Johnston's thoughtful insights at the DCH Spring Market!