Like many creatives, Kristen Dees wished she had a design camp to attend when she was growing up. So, she created one for the new generation of young people with the same want. Founded by Dees and her business partner Mercedes Curran in 2015, Designer Camp is a summer camp for kids ages 11-17 and offers four immersive weeks exploring various design facets (not limited to) fashion design, interior design, and photography. While each week explores a different discipline, the curriculum is rooted in a common goal– a social good focus. "We want the kids to see that there's good to be done and how we can design to make the world better," Dees said.
Dees and Curran attended FIDM and have backgrounds in fashion design and merchandising. The two worked in arts education at FIDM and encountered countless parents and kids expressing interest in attending creative camps. That's when the light bulb went on for Dees and Curran to create Designer Camp.
They realized they had the opportunity to create this immersive experience that didn't exist. "I knew that there was nothing out there for students interested in Interior Design and not many opportunities for students to dive into. Creative careers are often not talked about in school," Dees said. "The exposure could change a kid's direction if they're exposed early on." Not only are the kids presented with the best-of-the-best industry professionals and luxury brands, they're also encouraged to learn and experiment in a safe space with creative peers, which is an invaluable confidence builder. "The kids find their people at the camp," Dees said.
Designer Camp started out meeting in the West Hollywood Library's community room. They eventually landed their first physical space among Pacific Design Center's DesignLab, sponsored by Helen Varola of Varola Gallery. This year's camp relocates to WeWork, a creative co-working space which is a tenant of the PDC.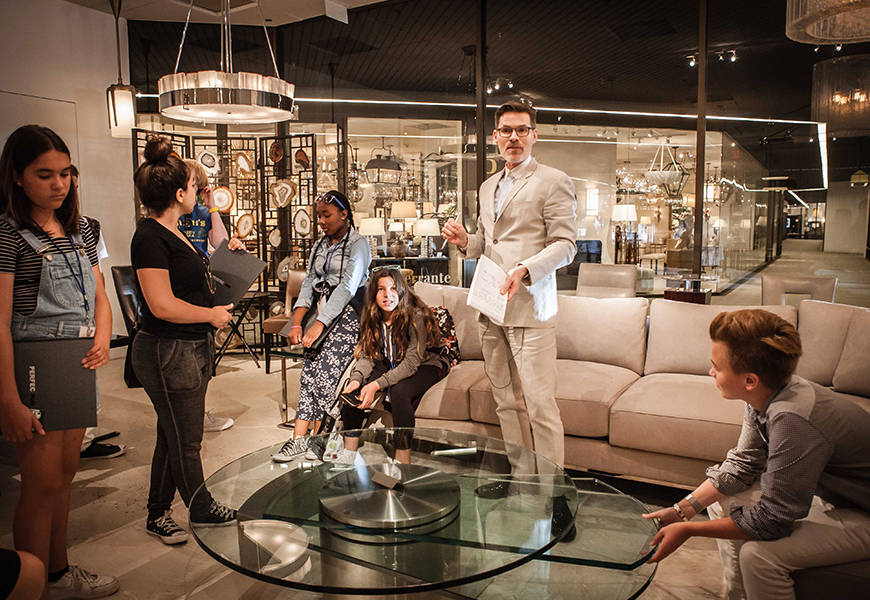 (Above) Thomas Lavin meeting with Designer Camp kids
Dees was ecstatic by the instantaneous backing they received from the PDC and local West Hollywood businesses when Designer Camp launched. "Everyone said, 'Yes, we need this in the community. How can we support you?'" Dees recalls. Caeserstone was an original sponsor to the program when they caught word and showroom owner Thomas Lavin was the first guest design speaker. A plethora of designers and brands continue to donate their time to Designer Camp. Some of the camp's past brand partners include Warby Parker, Glossier, Kendall and Kylie Jenner's brand, Kendall + Kylie, MAC Cosmetics, Farrow & Ball, Tidelli, and more. This summer, Designer Camp is excited to partner with Leica, a luxury camera brand.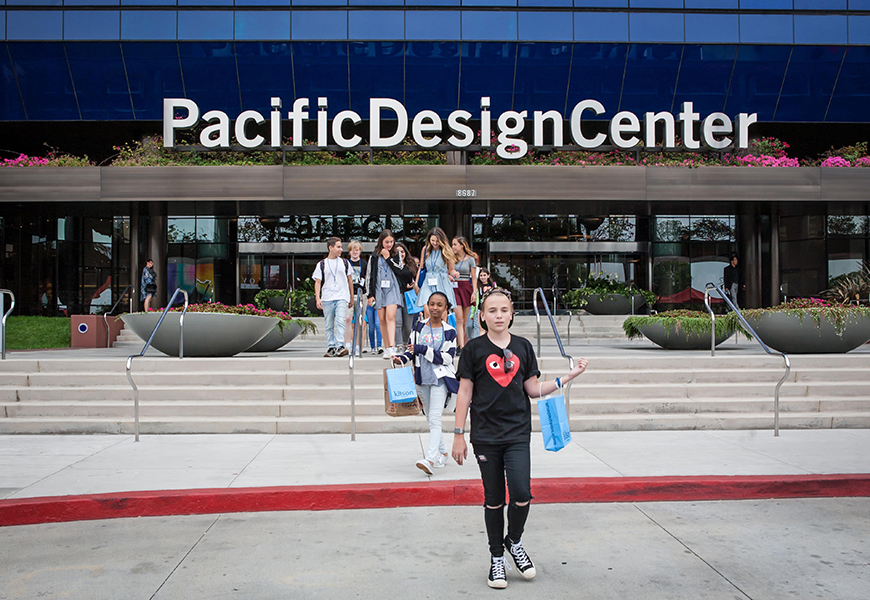 The first year of Designer Camp had mainly local Los Angeles registration. By the second year of Designer Camp, they have registration from kids living in Dubai and Hong Kong. "Industry professionals who do this for a living have their kids do this camp, which has been a huge honor." The camp extended to Orange County in recent years, offering one week at the SoCo and The OC Mix design center.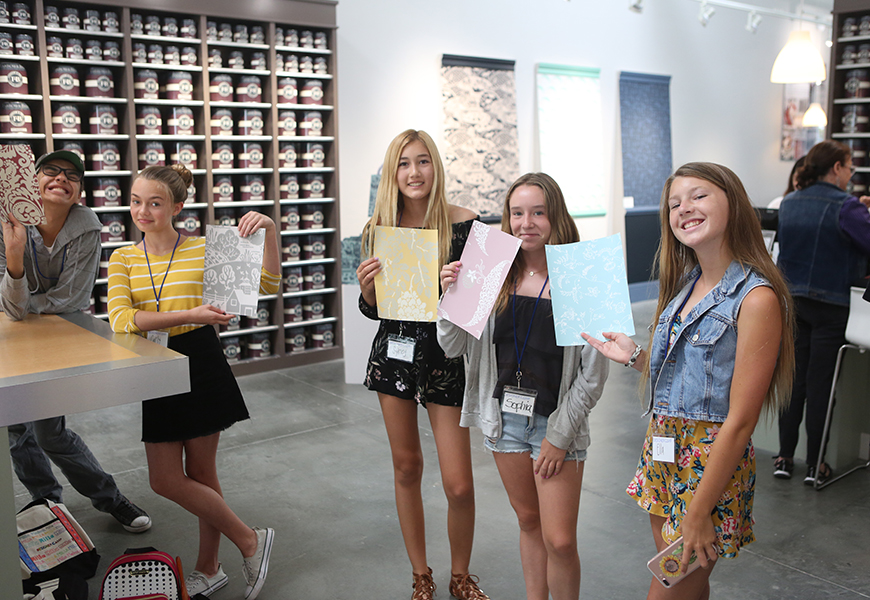 This summer, Designer Camp's social good focus will be fair trade. Lauren Conrad's nonprofit dedicated to selling female artisan's handmade products, The Little Market, will have a role in it. "We'll be teaching about how to make a difference with design choices, how to be socially responsible, and brands that give back," Dees said. At the end of each week, the kids prepare a presentation for their parents and the design community about what they researched and experienced during the week. "They put so much heart into their projects," Dees said.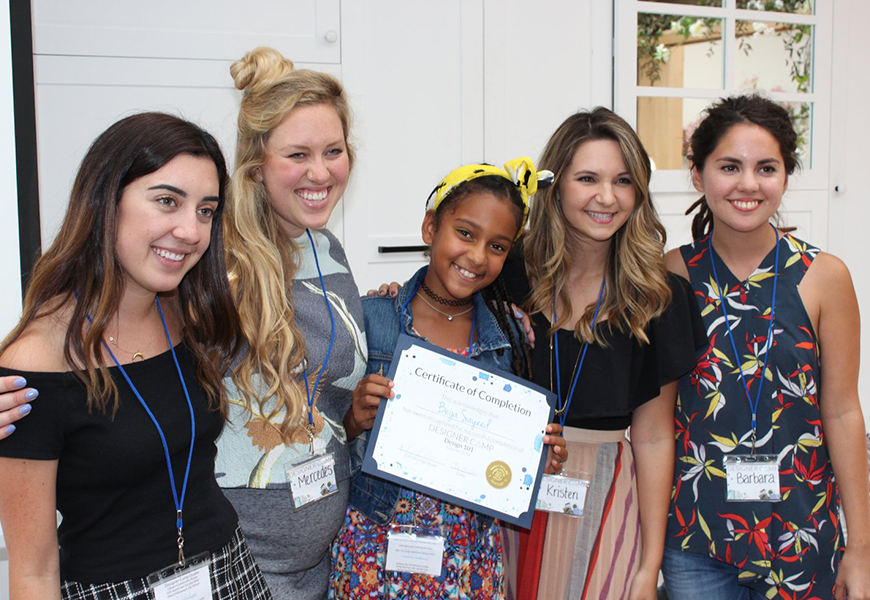 (Second from right) Designer Camp Co-founder Kristen Dees
To learn more about Designer Camp and its invaluable experience, visit their site here. Follow them on Instagram here.