We've heard from the editorial superwomen, now we'll hear from two top design supermen on how the D&D Spring Market is taking it outside, while also bringing designers in. Tomorrow, Al Fresco; Inside Out provides the much-needed escape after a long weekend, taking the trade on a sensorial journey.
Top designer Barry Dixon, joins Kips Bay Show House star designer Caleb Anderson in the Spring Market line-up, and also right here on GDG. We got the inside scoop on everything outside.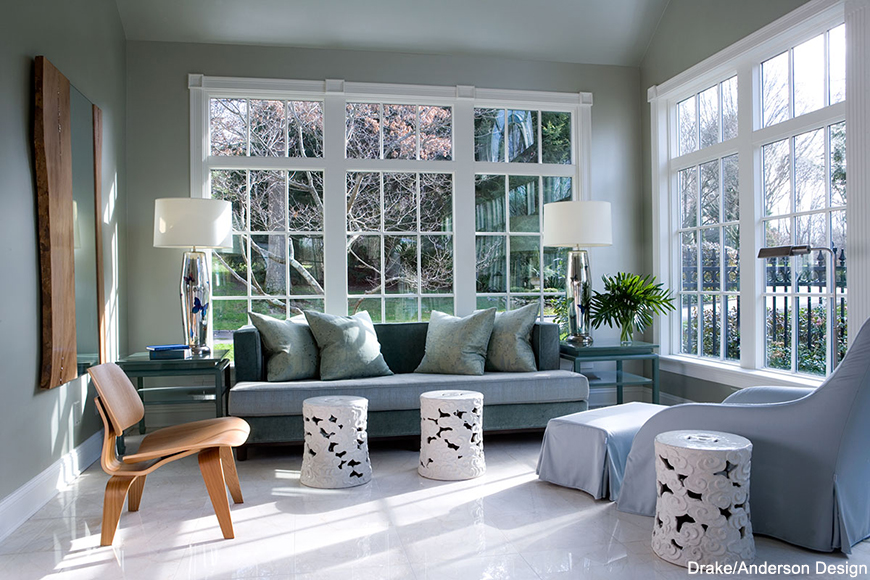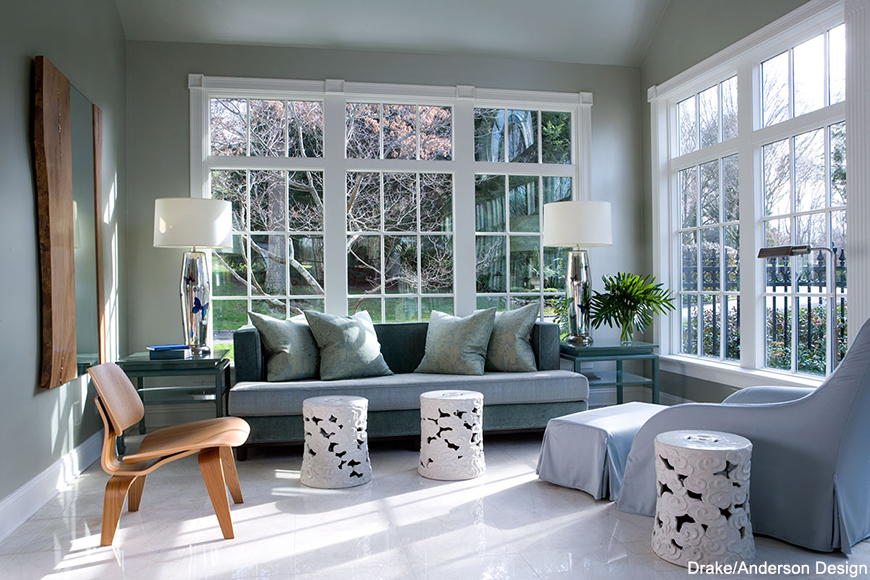 Holly Speck, Editor: How do you interpret the principles of design inside and out of the home?
Caleb Anderson: The principles of design translate well beyond interiors. Knowing how and when to follow these principles is an important part of being a designer, whether interior or landscape. Balance, scale, contrast, unity, etc. all play a role in a beautifully designed space. As an interior designer, and in consideration of contrast and color, I may upholster a sofa in a beautiful velvet and contrast this with satin, boucle, and silk throw pillows creating a unique color story. In a similar manner, a landscape designer will consider color and contrast in their plantings; a gorgeous sweet potato vine dramatically hanging over a planter mixed with flowering perennials and shrubs. The rules parallel albeit in a different application and with different materials.
Barry Dixon: Via color, scale and texture. And how they relate to the 4 "elements" of nature: Earth, Air, Fire and Water.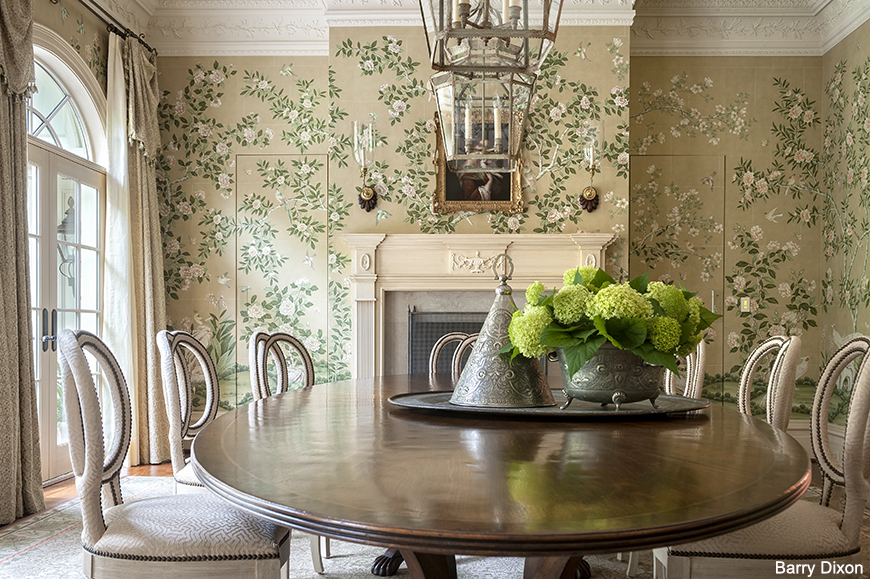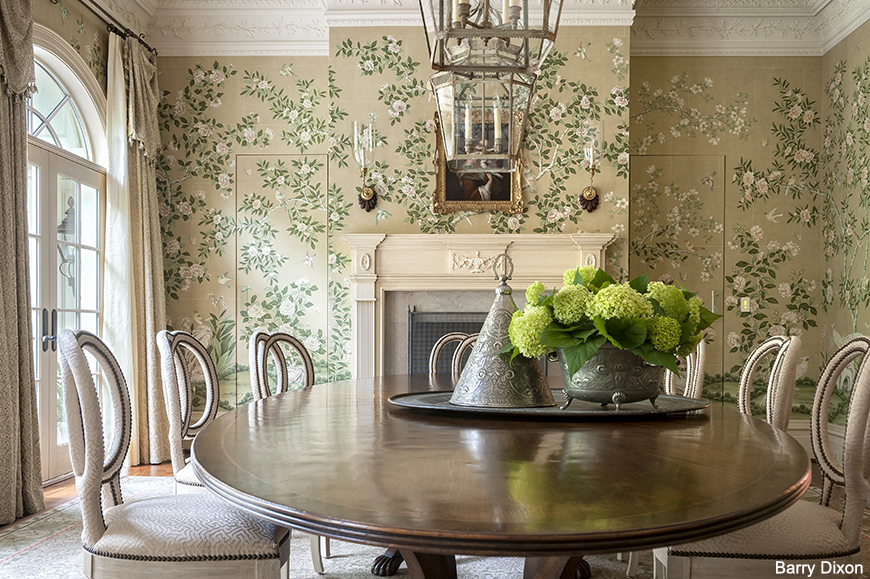 HS: How do you work to create a seamless transition between the two?
CA: It is imperative to consider the exterior, as it is a backdrop and connected to the interior—it is all part of the story of a house. Having an open dialogue and process with a client's landscape designer is important, not only to understand the aesthetics but also the function. The flow and programming between the exterior and interior is an important consideration and affects everything from furniture layout to material choices. The interior and exterior should feel complementary and reflect a proper design process with thoughtful planning and implementation.
BD: With a curated approach to color and materials that relate a room to its view.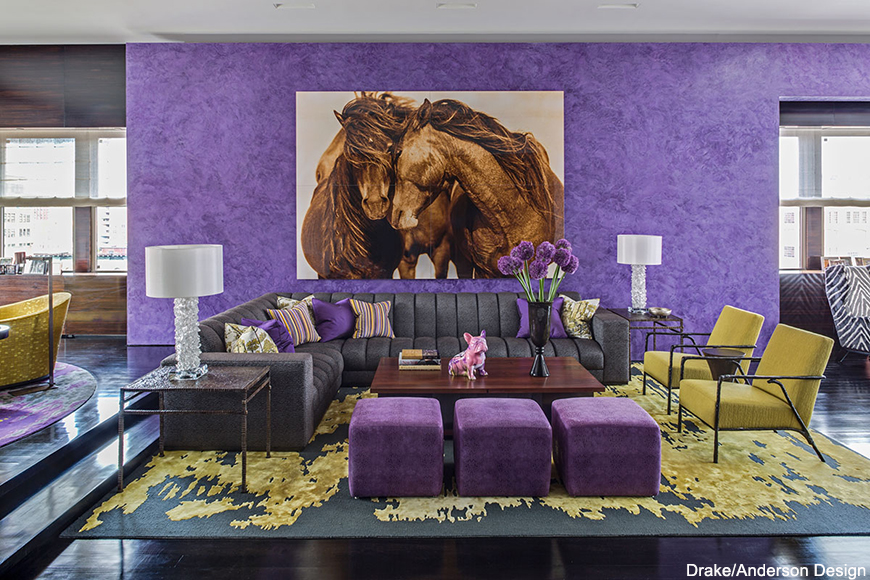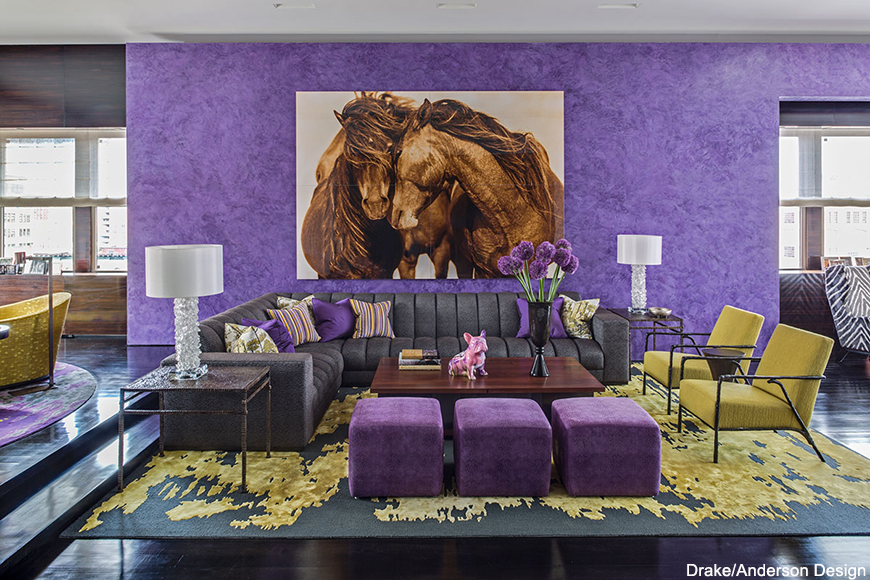 HS: Is Al Fresco design/collections on trend especially right now? How has it evolved in your designs?
CA: Outdoor living and alfresco design/products have become increasingly popular in recent years. There is an incredible range of products that are stylish and high quality available to designers and clients – consider the exceptional outdoor lighting available at Vaughan, or the impressive outdoor fabrics (many of which I have been using indoors) available at various showrooms throughout the D&D building.
BD: I think it is, especially since it's a trend in modern architecture that we as designers must respond to. The liaison between inside and outside is more important than ever in our work.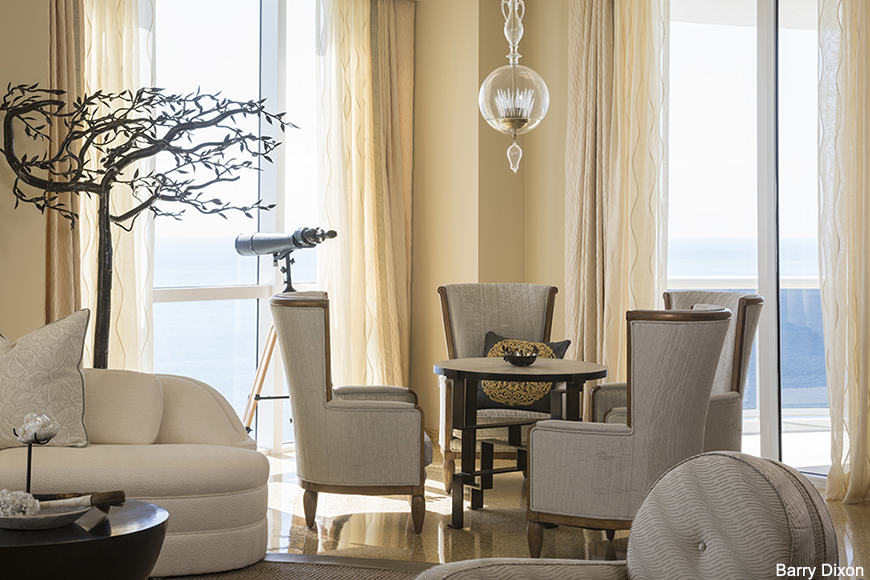 HS: Barry, can you explain your 'through the window' design approach?
BD: Looking outside to inspire our interior selections, from both literal and abstracted observation of that world beyond the window.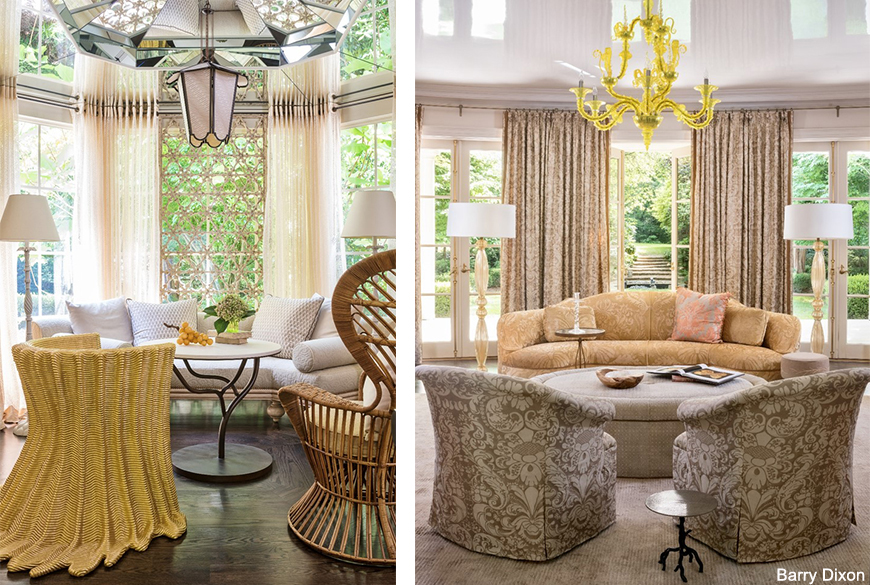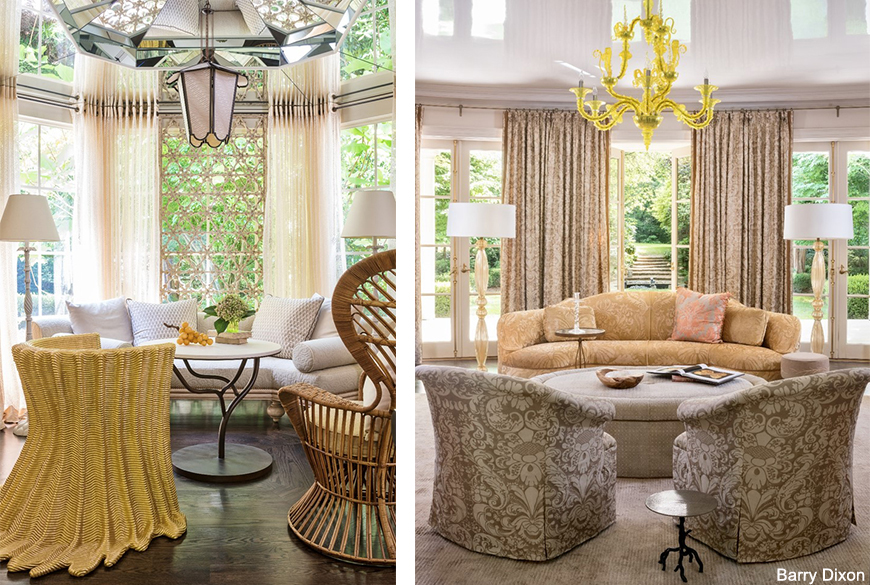 HS: What are you most looking forward to discussing during your market discussion?
CA: Janice is a close industry friend and partner who is passionate and knowledgeable about design, I look forward to having an interesting and insightful dialogue about the bridge between landscape and interiors and sharing my passion for both.
BD: The tricks of our trade in parlaying this inside/outside concept into a gracious, modern reality…with images that show more than mere worlds may!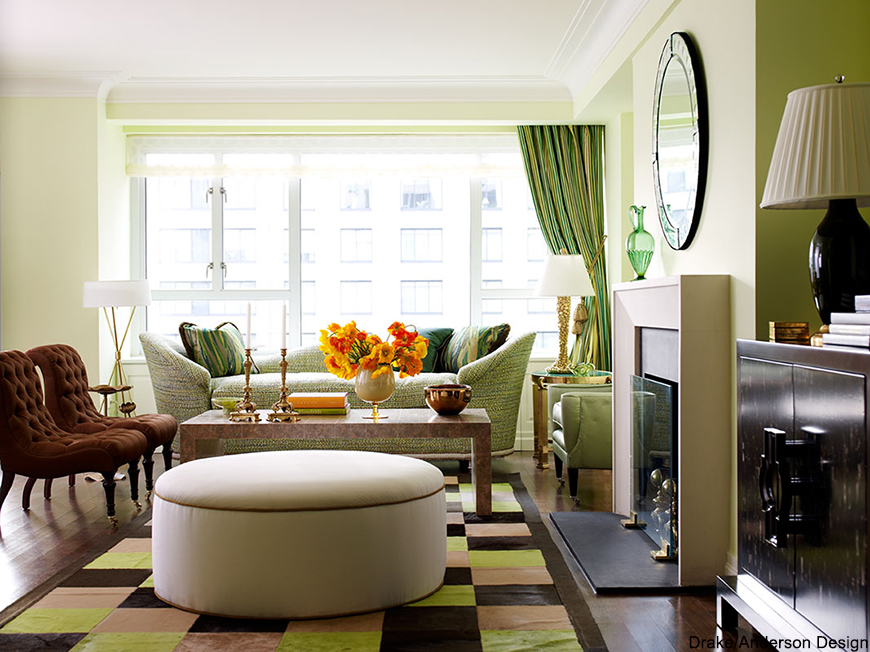 From 2:10 – 3:00 PM in Fabricut, Suite 915, join Barry Dixon and Milieu Design Director, Leslie Newsom Rascoe for a spirited conversation on how Barry encompasses al fresco living throughout his design projects using his 'through the window' design.
After, from 3:00 to 4:00 PM in Vaughan Designs, Suite 1511 get a refreshing look into the fusion of interior and landscape design with Caleb Anderson and Janice Parker of Janice Parker Landscape Architects.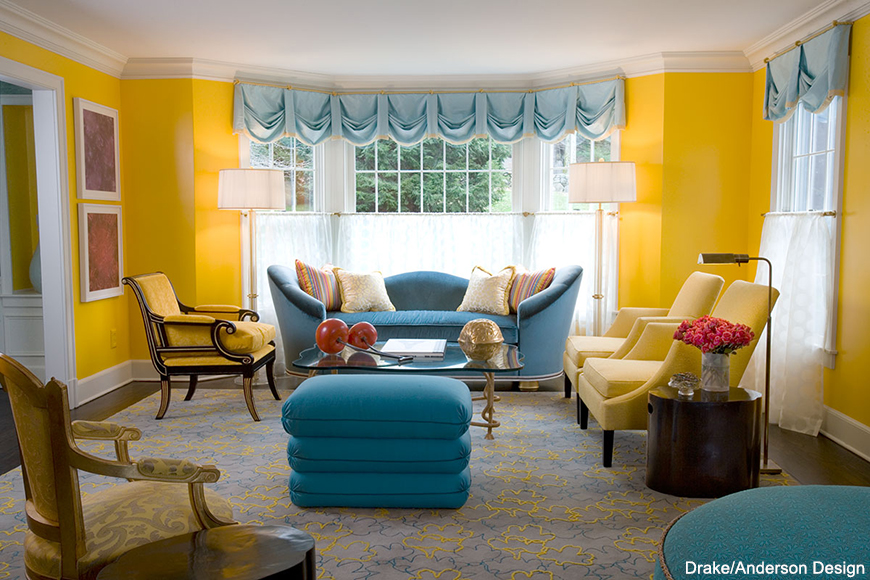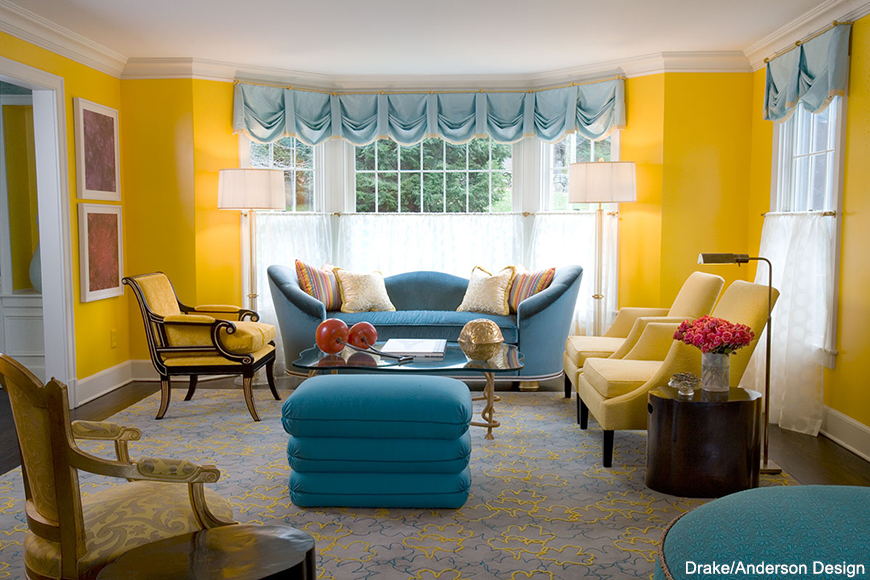 Barry Dixon Photography by Erik Kvalsvik, Ed Addeo, Peter Vitale and Gordon Beall.